Anime Saimoe Tournament 2012 results full of "Saki" characters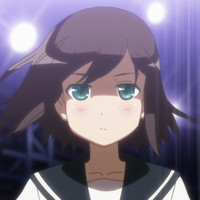 First held in 2002, the "Anime Saimoe Tournament" is a 2ch poll where posters vote for the "most moe" anime girl. Submissions are written in a special format and posted to specific threads for easy tabulation. The results of this year's event have been summarized here. And now they are here as well!
Congrats to Toki Onjōji from Saki Episode of Side A for being so very, very moe in the eyes of the Internet's otaku.
Toki beat out Kuro Matsumi (below) 311 votes to 291 in the final round.
The other finalists included:
Louise Françoise Le Blanc de La Vallière (Familiar of Zero F)
Nodoka Haramura (also from Saki)
Saki Miyanaga (Saki)
Shana (Shakugan no Shana Final)
Hisa Takei (Saki)
Despite the voting, the real focus of the event is to encourage fans to introduce a favorite anime girl (and related merch) to other people who may not be up to speed. In total, 3,137 characters were submitted, but these were not restricted to shows that ran in 2012.
Seems like Saki Episode of Side A was the show to watch this year for moe. Do you agree? Who would you have submitted?
via Otakomu