The first successful Gundam TV series in North America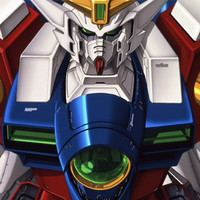 It is officially announced today that Bandai Visual will release two Blu-ray disc sets of Sunrise's Mobile Suit Gundam Wing in Japan this winter. The sixth Gundam TV anime series was aired in Japan for 49 episodes from April 7, 1995 to March 29, 1996. The Blu-ray disc of the 1998 theatrical compilation movie Mobile Suit Gundam Wing Endless Waltz -Special Edition- was already released in August 2011.
The updated official site reveals that the Mobile Suit Gundam Wing Box 1 will be released on November 22 as a limited edition with 25 episodes, a 32-page booklet, a drama CD "BLIND-TARGET 1" (edited version), newly-recorded audio commentary, and a box with new art. The second box set is scheduled to be released on January 29, 2014. The set with 24 episodes includes a booklet, a drama CD, audio commentary, creditless OP&ED, TV CMs, and the preview for the first episode. The prices for both box sets are 29,400 yen (about $US303).
Source: Gundam.info
© Sotsu/Sunrise