Their 2nd major single "Haikei, Zarathustra" hits stores on May 6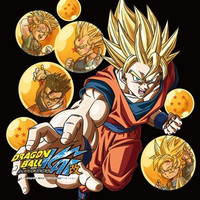 The Tokyo-based four-member Japanese rock band Good Morning America will release their 2nd major single "Haikei, Zarathustra" (Dear Zarathustra) in Japan on May 6. The song is now featured as the ED song for the on-going TV anime Dragon Ball Z Kai's second season, the Majin Buu arc.
The band was originally formed as "for better, for worse" by four high school mates in 2001. They changed their name to Good Morning America in July 2007, then made their major debut with the 1st album "Mirai eno Spiral" (The spiral to the future) in May 2013. "Haikei, Zarathustra" is their first anime tie-up song, and their upcoming national tour from May 30 (Hiroshima) to July 5 (Tokyo) is titled as "Nanatsu no Hihou wo Sagasu Bouken" (The adventure to seek the seven treasures). Check the PV of the song and their latest video message provided by BARKS below.
"Haikei, Zarathustra" PV
Video message
Good Morning America artist photo
Limited edition Type-A
Limited edition Type-B
Regular edition
Source: BARKS
© GOOD MORNING AMERICA
© Bird Studio/Shueisha, Fuji TV, Toei Animation