Takao goes on pre-order August 7th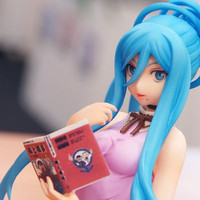 Have a thing for heavy cruisers? So does Phat! Company - at least, for Arpeggio of Blue Steel's Mental Model Takao. Good Smile Company's Kahotan showed off the pictures on her blog. The 1/8 scale figure shows Takao reading her book, "A Ship and her Captain."
There's also a Nendoroid on the way.
She goe son pre-order August 7th.