Ichiro Itano supervised short redistributed to celebrate "The Dragon Dentist" Blu-ray release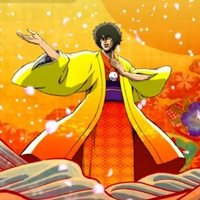 The Japan Animator Expo was a showcase of shorts presented by Dwango and Evangelion creator Hideaki Anno's Studio Khara. In January 2015, the 10th of these was "YAMADELOID," supervised by the legendary Ichiro Itano (an animator on Macross, Gundam and Megazone, famous for his Itano Circus missile animation) at Graphinica, Inc with Takashi Horiuchi (Full Metal Panic's opening) and Masahiro Emoto (Millennium Actress, Redline animator) directing. In honor of the January 24th Japanese Blu-ray release of the The Dragon Dentist (an expanded version of an Expo short) and the shorts, this is being redistributed, streaming on the project site until February 28th.
Check it out at http://animatorexpo.com/yamadeloid/
You might also remember Itano from his appearance in Shirobako.
So Shirobako has a character who is TOTALLY NOT Ichiro Itano pic.twitter.com/fIfFBwE8Lw

— Yuri Hazu Storm (@Hazukari) November 7, 2014
------
Follow on Twitter at @aicnanime