Adaptation based on ecchi fantasy light novel series hits Tokyo MX, BS Fuji, and AT-X in July of 2018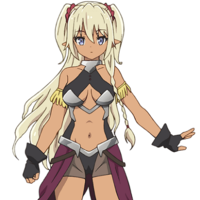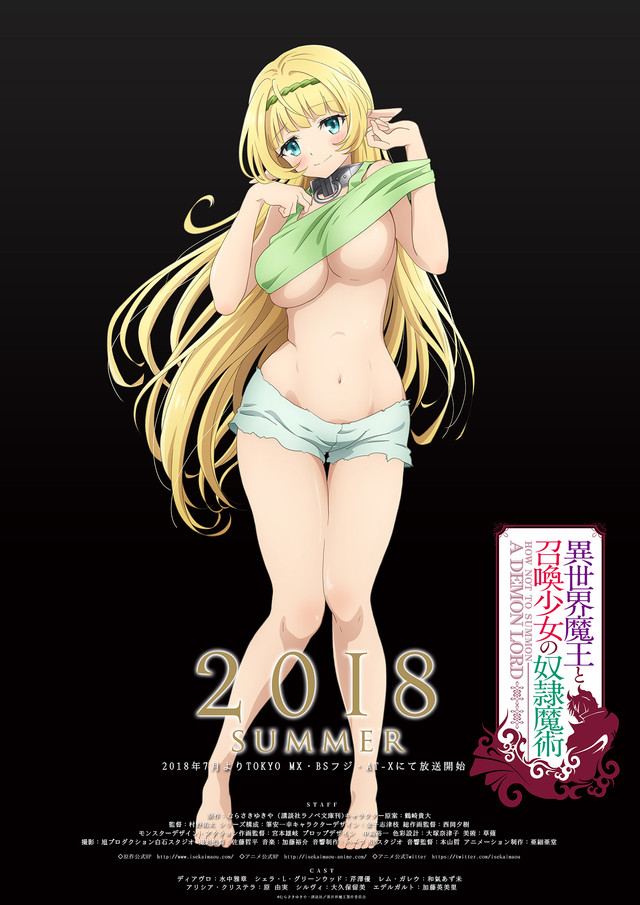 An ecchi new key visual (above) and three new cast members have been revealed for How NOT to Summon a Demon Lord, an upcoming TV anime based on the harem fantasy light novel series written by Yukiya Murasaki and illustrated by Takahiro Tsurusaki about a young man who takes on the role of a diabolical overlord after being summoned to a magical world resembling his favorite MMORPG.
The new cast members announced for How NOT to Summon a Demon Lord include: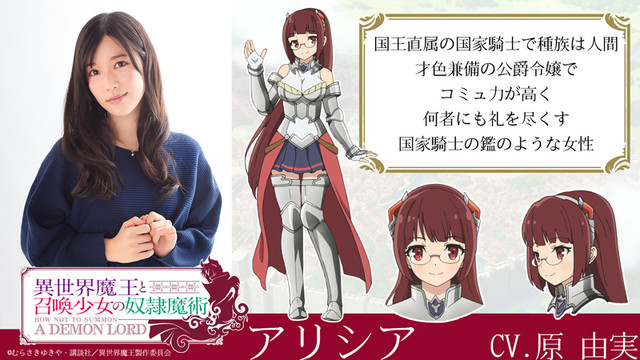 Yumi Hara as Alicia Crystella, a human knight who serves under the king. The daughter of a duke, Alicia is intelligent, beautiful, and a skilled communicator, embodying the ideal qualities of a knight.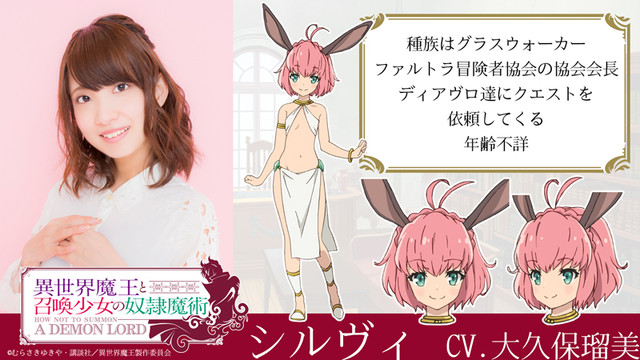 Rumi Ōkubo as Sylvie, a member of the Grass Walker tribe and the president of the Faltora Adventurer Association. Sylvie gives quest requests to Diablo and his group. Her true age is unknown.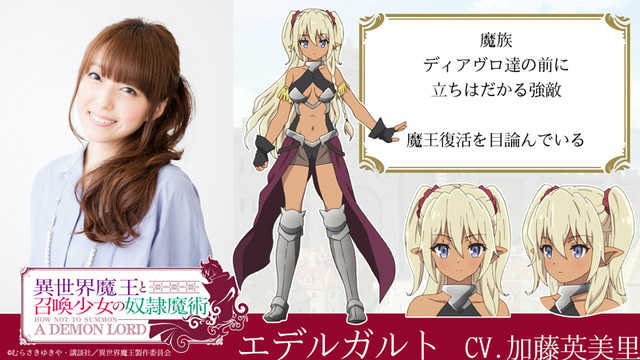 And Emiri Katō as Edelgard, a member of the Demon tribe. Edelgard is a powerful enemy who opposes Diablo and his friends. She aims to resurrect the true Demon Lord.
Known in Japanese as Isekai Maou to Shoukan Shoujo Dorei Majutsu, the original How NOT to Summon a Demon Lord light novel series is published in Japan by Kodansha under their Kodansha Lanove Bunko imprint. An English language version of the series is also being published by J-Novel Club, who describe the story as follows:
In the MMORPG Cross Reverie, Takuma Sakamoto is so powerful that he is lauded as the "Demon Lord" by other players. One day, he is summoned to a world outside his own-- but with the same appearance he had in the game! There, he meets two girls who both proclaim themselves to be his Summoner. They perform an Enslavement Ritual to turn him into their Summon... but that's when Takuma's passive ability <<Magic Reflection>> activates! Instead, it is the girls who become enslaved! Though Takuma may be the strongest Sorcerer there is, he has no idea how to talk with other people. It is here he makes his choice: to act based on his persona from the game! "Amazing? But of course... I am Diablo, the being known and feared as the Demon Lord!" So begins a tale of adventure with an earth-shakingly powerful Demon Lord (or at least someone who acts like one) taking on another world!
The How NOT to Summon a Demon Lord TV anime is directed by Yūta Murano and features animation by Ajiado Animation Studio. The series will broadcast in Japan on Tokyo MX, BS Fuji, and AT-X beginning in July of 2018.
Sources:
Official How NOT to Summon a Demon Lord TV anime home page
---
Paul Chapman is the host of The Greatest Movie EVER! Podcast and GME! Anime Fun Time.