27-year-old Erina Mano (The Next Generation -Patlabor-) plays the main heroine Orihime Inoue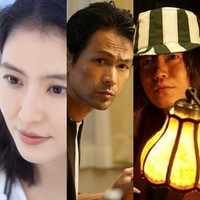 The official website for the upcoming live-action film adaptation of Tite Kubo's Bleach action fantasy manga today announced its five additional cast, along with visuals of three of them, Masami Nagasawa (30) as Ichigo's mother Masaki, Yosuke Eguchi (50) as Ichigo's father Isshin, and Seiichi Tanabe (49) as the owner of the Urahara Shop, Kisuke Urahara.
Erina Mano (27), who is best known as the protagonist Akira Izumino in The Next Generation -Patlabor- live-action series, is confirmed to play one of the main heroines, Orihime Inoue, while Yu Konagi (29) is cast as Ichigo's classmate Yasutora Sado. Their visuals are also expected to be revealed soon.
Shinsuke Sato (GANTZ, Death Note Light up the NEW world)-directed film will be released in Japan on July 20, 2018.
\キャスト発表第4弾/

映画『#BLEACH』に、#長澤まさみ さん、#江口洋介 さん、#田辺誠一 さんが出演決定
一護の"両親" 真咲&一心、"風変わりな商店主" 浦原喜助。
物語のカギを握るキーパーソンに豪華キャスト集結https://t.co/YrjoU4wcj9

映画『BLEACH』7.20公開 #映画ブリーチ pic.twitter.com/ZY98p75n06

— 映画『BLEACH』公式 (@bleach_moviejp) 2018年5月29日
Souta Fukushi (Gentaro Kisaragi in Kamen Rider Fourze), who is cast the protagonist Ichigo Kurosaki,
celebrates his 25th birthday today.
HAPPY BIRTHDAY
福士蒼汰さん

今日は黒崎一護役の #福士蒼汰 さんのお誕生日です
おめでとうございます‼
素敵なお誕生日をお過ごし下さい

映画『#BLEACH』7.20(金)公開#映画ブリーチ pic.twitter.com/6dJP6dBSYZ

— 映画『BLEACH』公式 (@bleach_moviejp) 2018年5月29日
☆HAPPY 25th BIRTHDAY
25歳の福士もみなさまに応援していただけるよう引き続き頑張ってまいりますので、何卒よろしくお願い致します!!
m(_ _)m#25th #BIRTHDAY #25歳になりました pic.twitter.com/wSWMSVYs2s

— 福士蒼汰スタッフ(公式) (@fukushi_staff) 2018年5月29日
Erina Mano's latest photobook "ERINA" released in March 2018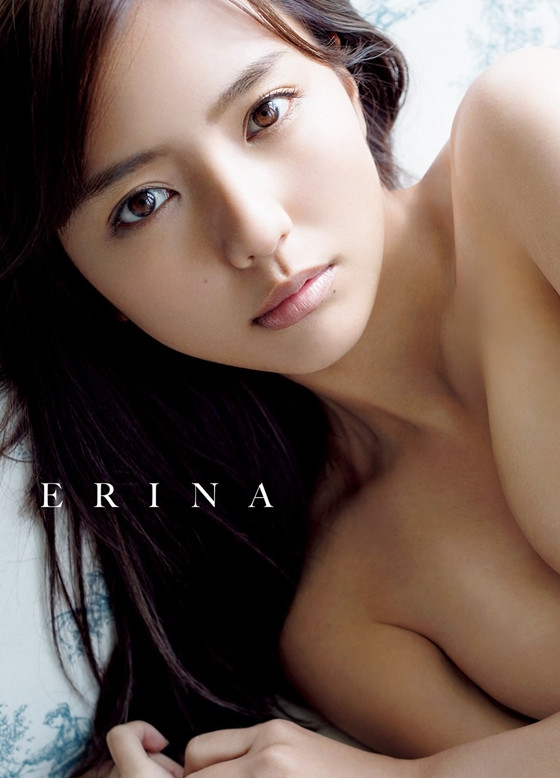 ---
Full trailer
Advance ticket visual
\\前売り特典ビジュアル解禁//

4/27~劇場窓口限定発売のムビチケカードは、キャラクター付き特製クリアファイルが特典に!
表は死闘を繰り広げる一護、ルキア、雨竜、白哉、恋次、裏は襲い掛かる邪悪な虚<ホロウ>の禍々しいビジュアルが!

映画『#BLEACH』7.20(金)公開#映画ブリーチ pic.twitter.com/CLEeWPU59E

— 映画『BLEACH』公式 (@bleach_moviejp) 2018年4月25日
Main Cast:
Ichigo Kurosaki: Sota Fukushi (Gentaro Kisaragi in Kamen Rider Fourze)
Rukia Kuchiki: Hana Sugisaki (Rin Asano in Blade of the Immortal)
Uryu Ishida: Ryo Yoshizawa (Ryusei Sakuta/Kamen Rider Meteor in Kamen Rider Fourze)
Renji Abarai: Taichi Saotome (HiGH&LOW THE MOVIE)
Byakuya Kuchiki: MIYAVI (Unbroken, Kong: Skull Island)
Source: "Bleach" live-action film official website, Twitter
©Tite Kubo/Shueisha
©2018 "Bleach" Film Partners