Uma ótima surpresa logo cedo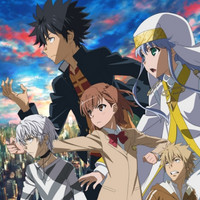 Para quem não achou que viria: A Certain Magical Index III está confirmado para vir pra nós!
Sim, também fomos pegos de surpresa, e que ótima surpresa. Então, aproveitem!
Além desse, também temos outro confirmado.
Data e horário de estreia devem ser confirmados em breve.
A Certain Magical Index III estará disponível para todos os membros premium de Brasil e Portugal.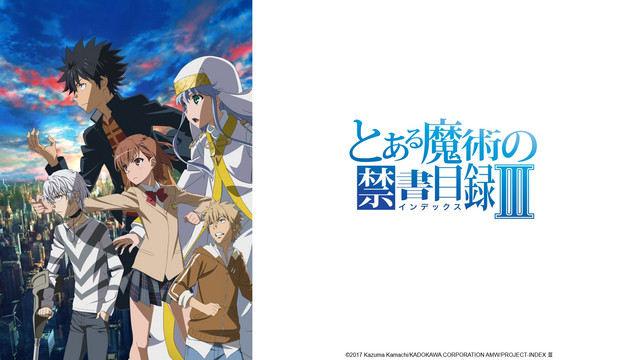 Sinopse:
Kamijo é um estudante bastante dedicado da Academy City, onde usa-se ciência para desenvolver habilidades sobrenaturais. E isso é uma boa notícia para Index, uma jovem freira fugindo de uma sociedade de feiticeiros que deseja obter os incríveis 103 mil volumes de conhecimento mágico armazenados em sua memória. Quando os caminhos de Index e Kamijo se cruzam, ela ganha um amigo fiel e protetor, e embora Kamijo seja facilmente o garoto mais fraco da Academy City, ele também tem um outro poder: o Imagine Breaker, um poder inexplicável em sua mão direita que lhe permite negar os poderes dos outros.
---
UzaMaid! estará disponível somente para membros premium do Brasil.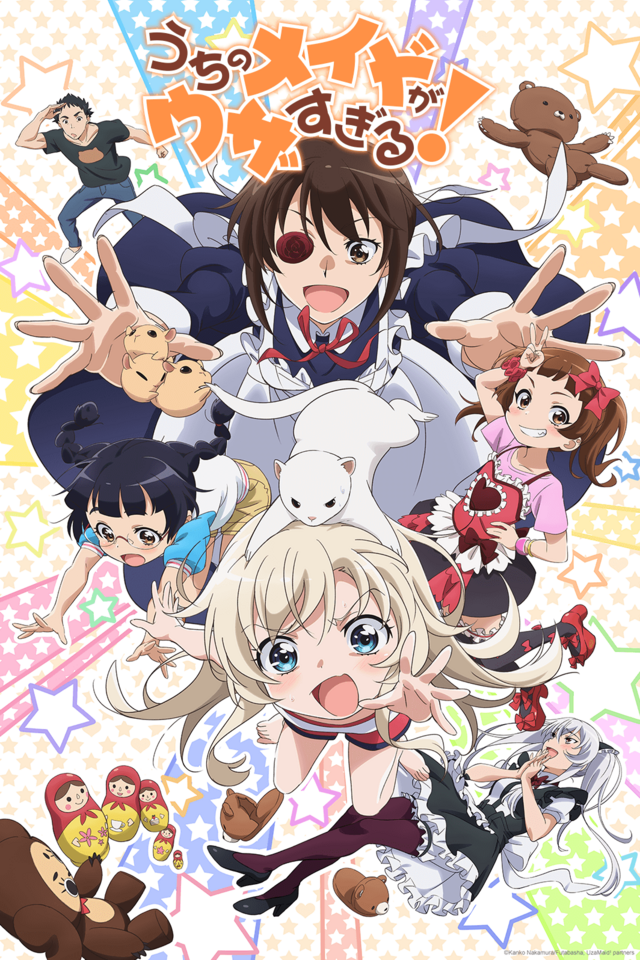 Sinopse:
Misha é uma pré-adolescente que perdeu a mãe quando pequena, e agora mora sozinha com seu pai. Uma nova faxineira passa a trabalhar em sua casa - uma faxineira que, além de musculosa, tem uma paixão descontrolada por garotinhas! E assim começa a comédia nem um pouco tocante entre uma faxineira pervertida e uma garotinha meio-japonesa, meio-russa!
Confira os títulos que já foram confirmados para a temporada de outono 2018:
02/09 - Double Decker! Doug & Kirill
03/09 - Goblin Slayer
22/09 - Sword Art Online Alicization
22/09 - RErideD -Derrida, who leaps through time-
22/09 - Golden Kamuy 2
22/09 - SENRAN KAGURA SHINOVI MASTER
22/09 - Radiant
22/09 - Ulysses: Jeanne d'Arc and the Alchemist Knight
22/09 - That Time I Got Reincarnated as a Slime
26/09 - ZOMBIE LAND SAGA
26/09 - Ace Attorney 2
28/09 - Jingai-san no Yome
28/09 - Xuan Yuan Sword Luminary
28/09 - Fist of the Blue Sky: Regenesis 2
01/10 - Between the Sky and Sea
01/10 - Run with the Wind
01/10 - Anima Yell!
01/10 - Ms. vampire who lives in my neighborhood
02/10 - Rascal Does Not Dream of Bunny Senpai
03/10 - Conception
03/10 - Hinomaru Sumo
03/10 - Bakumatsu - Renai Bakumatsu Kareshi Gaiden -
04/10 - Jojo's bizarre adventure part v - vento aureo
04/10 - Voice of Fox
04/10 - Gurazenis2
04/10 - Merc StoriA
04/10 - The [email protected] sidem wakeatte mini
04/10 - Dakaichi!
04/10 - Himote House
Fique ligado nas CrunchyNotícias e não perca nenhuma novidade!