Second "Tokyo Ghoul" film quickly disappeared from top 10 in its second weekend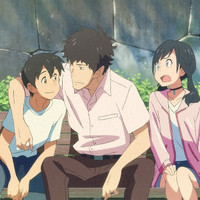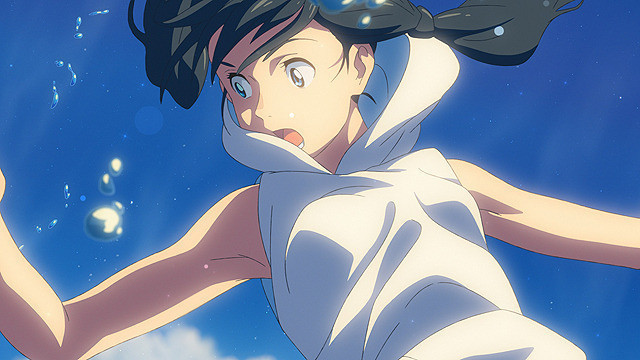 For a second weekend in a row, Makoto Shinkai's Tenki no Ko/Weathering With You has kept its first place in Japanese box office, but a little shy of his previous film Kimi no Na wa./Your Name. three years ago.
In its second Saturday and Sunday, Weathering With You earned 1.012 billion yen on 704,000 admissions, which was 15% down from its first Saturday and Sunday, while Your Name's second weekend gross was 24.8% up from its first. And Weathering with You's second weekend gross was also 13% less than Your Name's.
Weathering With You crossed the four billion yen mark with three million ticket sales yesterday, in 11 days since its release on July 19, which was one day later than Your Name. There is no doubt that Weathering With You will be Shinkai's another mega-hit film by surpassing at least 10 billion yen by the end of August, but at this moment, it is unlikely that it will become his highest-grossing one.
After the very disappointing opening of 110 million yen on the seventh spot, Tokyo Ghoul 【S】, the second live-action film adaptation based on Sui Ishida's dark fantasy manga series Tokyo Ghoul, quickly dissapeared from top 10 in its second weekend. It is expected to end its domestic run with around 300 million yen, less than one-third of the first film's total box office gross of 1.1 billion yen in 2017.
---
Weekend box office in Japan (July 27-28, 2019)
(ticket sales basis)
1 (1). "Weathering With You" - 4 billion yen
2 (1). "Toy Story 4" - 5.5 billion yen
3 (new). "The Great War of Archimedes" - 346 million yen
4 (new). "Kamen Rider Zi-O the Movie: Over Quartzer" - 246 million yen
5 (new). "The Secret Life of Pets 2" - 223 million yen
6 (4). "Aladdin" - 10.95 billion yen
7 (3). "Mewtwo Strikes Back: Evolution" 1.7 billion yen
8 (5). "Spider-Man: Far From Home" - 2.84 billion yen
9 (6). "Child's Play" - 240 million yen
10 (8). "Diner" - 1.05 billion yen
"Weathering With You" special PV:
---
Source: Eiga.com, Pixiin, Mantan Web
(C)2019 "Tenki no Ko" Production Committee