BL anime film "Saezuru Tori wa Habatakanai" 1st chapter tops the mini-theater ranking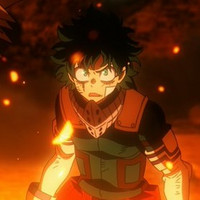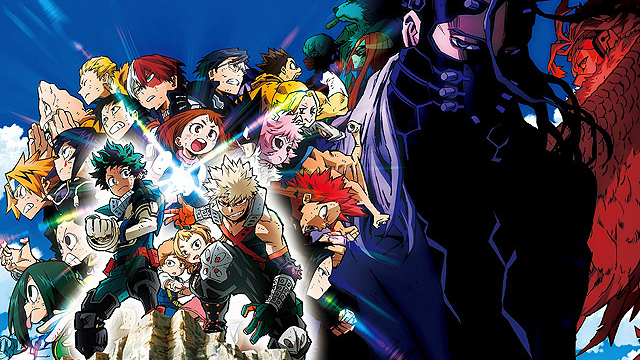 Finally in its ninth weekend of release, My Hero Academia THE MOVIE Heroes: Rising, the second feature film in the My Hero Academia anime franchise, surpassed the domestic gross of the first film Two Heroes released in August 2018. It added another 50 million yen to bring its total to 1.73 billion yen, 100 million yen more than the first film earned in Japan.
The 104-minute film was released in 312 theaters across Japan on December 20, 2019, and its first three-day gross of 420 million yen was 16 percent down from the first film. However, thanks to very good word of mouth and the extra push by its 4DX/MX4D screenings started late January, it has successfully renewed the anime franchise's box office record. Now it has become the seventh top-grossing Japanese anime film of 2019.
Last week's top-grossing film, Wotaku ni Koi wa Muzukashii / Wotakoi: Love is Hard for Otaku based on Fujita's romantic comedy manga of the same name dropped to fourth in its second weekend. The Yuichi Fukuda (Gintama live-action film series)-directed adaptation has earned 730 million yen so far and is expected to exceed the one billion yen mark soon.
While not appearing in the overall box office top 10, two new anime films were well-received in the limited-release market last weekend. The first film from Fuji TV's newly launched BL (Boys Love)-themed anime label BLUE LYNX, Saezuru Tori wa Habatakanai: The clouds gather (28 theaters) took the No.1 spot in Kogyo Tsushinsha's mini-theater ranking. Then, ACCA: 13-Territory Inspection Dept. Regards (13 theaters), a sequel OVA to the 12-episode TV series in 2017, followed on second. No actual box office numbers for both films is currently available.
---
Weekend box office in Japan (February 15-16, 2020)
(ticket sales basis)
1 (4). "Parasite" - 2.49 billion yen
2 (new). "1917" 250 million yen
3 (2). "Inunakimura" - 570 million yen
4 (1). "Wotakoi: Love is Hard for Otaku" - 730 million yen
5 (3). "AI Houkai" - 780 million yen
6 (7). "Frozen II" - 13.2 billion yen
7 (new). "Good Bye: Uso kara Hajimaru Jinsei Kigeki" - 60 million yen
8 (6). "CATS" - 1.2 billion yen
9 (5). "Kishiryu Sentai Ryusoulger VS Lupinranger VS Patranger the Movie"
10 (8). "Kaiji: Final Game" - 1.93 billion yen
"Saezuru Tori wa Habatakanai: The clouds gather" trailer:
"ACCA: 13-Territory Inspection Dept. Regards" trailer:
---
Source: Eiga.com, Pixiin, Mini Thater Tsushin
(c)2019 "My Hero Academia THE MOVIE" Production Committee (c)Kohei Horikoshi/SHUEISHA
©Kou Yoneda, Taiyoh Tosho/"Saezuru Tori wa Habatakanai" Production Committee
© Natsume One /SQUARE ENIX, ACCA Committee