An exclusive first look video at the upcoming Sakura Wars release from SEGA featuring Tite Kubo's amazing designs!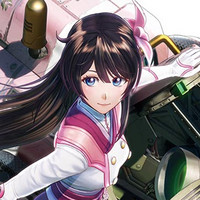 It's hard to believe that it's been 15 years since the last mainline game in the Sakura Wars series, but the newest title is almost upon us, and will be released outside of Japan soon! In the excitement leading up to this new iteration of the unique strategy/dating sim game, our friends over at SEGA reached out to us with an exclusive trailer for the game, focusing on the designs of Bleach's Tite Kubo. Introducing the protagonists of the game, the trailer shows off Kubo's initial sketches and designs before showing them in motion in the game's stunning visuals! Curious to see who you'll be meeting in the new game? Check the video out below!
You can really feel Kubo's design philosophy behind some of these characters, with his trademark expressive faces and eyes really standing out. Of course, his sharp costuming ideas are also at play, giving each character a unique look that totally fits their personalities. It's also fairly amazing how much the in game designs match his sketches, showing some hard work from the designers over at SEGA for being so faithful to the original art! We're pretty excited to check out Sakura Wars when it releases later this year, and we hope this trailer helped get you excited too! Thanks again to SEGA for this exclusive first look!
Are you excited for Sakura Wars? Will this be your first time playing the series? Let us know what you think in the comments!
Do you love writing? Do you love anime? If you have an idea for a features story, pitch it to Crunchyroll Features!