Anime Limited Announces Free Cloud Matsuri Virtual Con for May 30-31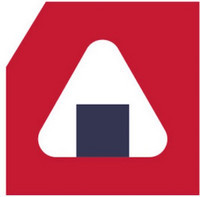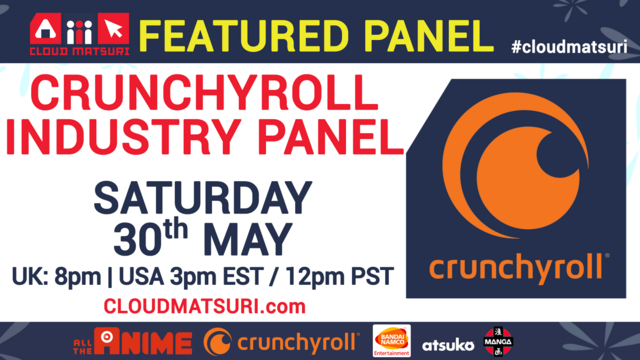 Virtual cons are a great way to work around all the current global issues, and the latest to announce an online celebration is Anime Limited, which has a special weekend event called Cloud Matsuri on the calendar for May 30-31. The event will be free for all to attend via CloudMatsuri.com and YouTube, and you can look forward to a handful of guests over the course of the weekend celebration.
Crunchyroll will also be in attendance, with our industry panel at 20:00 UTC on Saturday, May 30th. We look forward to seeing you there!!
Cloud Matsuri will be host to exclusive interviews and talks with its guests, a few of which have already been announced along with the initial reveal. Here's a breakdown from the official website:
Eunyoung Choi
CEO & Executive Producer, Science SARU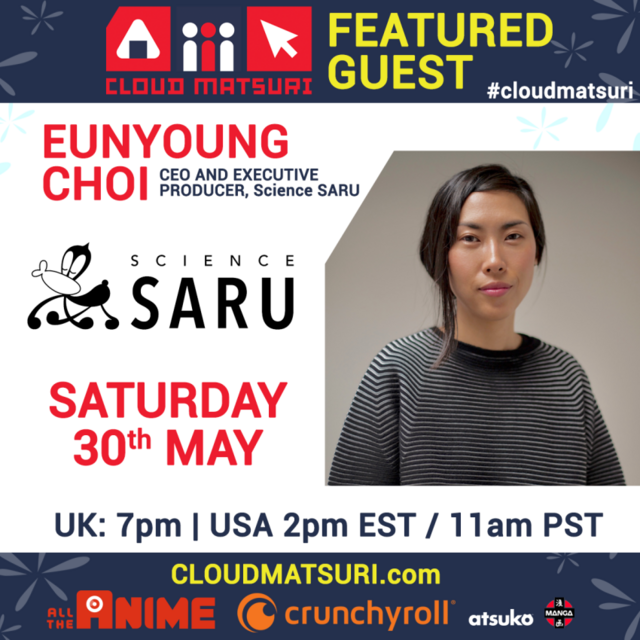 Making her first public appearance since becoming the CEO of the studio she is a co-founder of earlier this year, Eunyoung Choi will be joining us to discuss her career and give you some insight into the industry and Science Saru's impressive work, including the recent fan favourite Keep Your Hands off Eizouken.
Eiji Inomoto
President & Founder, Studio Orange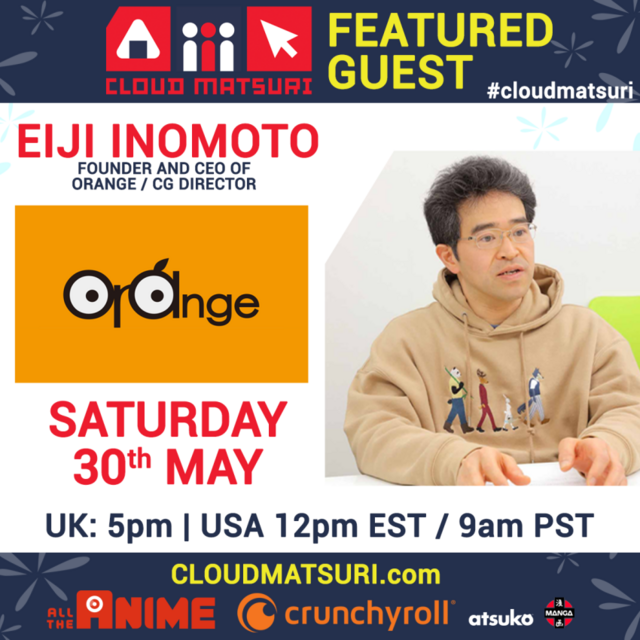 Studio Orange are specialists in CG animation, and we're delighted to be welcoming the President and founder of Studio Orange, Eiji Inomoto, to Cloud Matsuri. Mr Inomoto will be discussing the history of the studio, as well as some of their output including Land of the Lustrous and the recent global smash-hit series Beastars.
Shuzo Shiota
President, Polygon Pictures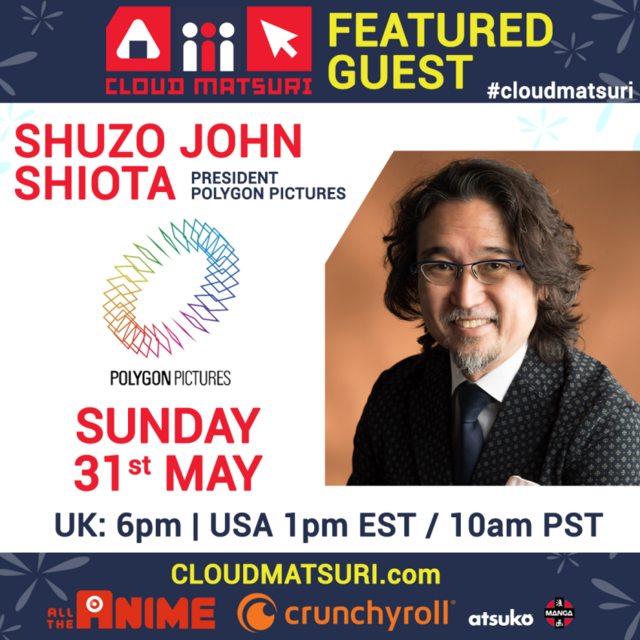 With over 35 years in the industry, Polygon Pictures have been a major part of the evolution of CG animation production. We're delighted to welcome the President and founder of Polygon Pictures, Shuzo Shiota, to Cloud Matsuri to discuss the history of Polygon Pictures including its involvement in CG anime (such as Knights of Sidonia and AJIN: Demi-Human) and even major global western properties.
Yasuhiro Kamimura
CEO, GroundWorks Co., Ltd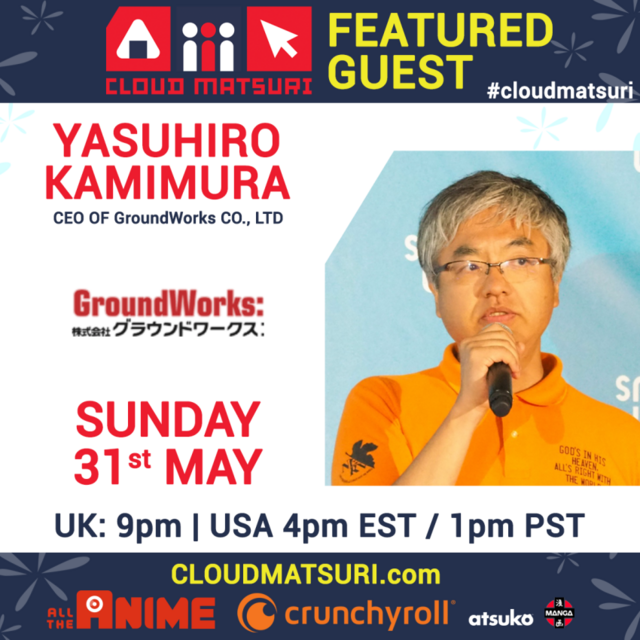 Born in 1962, Mr. Kamimura met Director Hideaki Anno and other original members of Gainax through amateur activities during his college days. In 1991, he started working at Gainax, becoming its license manager in 2001.
In 2010, Mr. Kamimura set up GroundWorks Co., Ltd and became the CEO, managing character licensing of Evangelion and other works. In 2020, he was appointed as the CEO of Gainax Co., Ltd. holding the two posts concurrently.
Yasuhiro Kamimura will be joining us at CloudMatsuri to talk about his career to date, including managing a massive megabrand like Evangelion.
-------
Miles Thomas is the Director of Social Media and Editorial Programming at Crunchyroll.