The BL-themed film is set to be released in Japan on September 11, 2020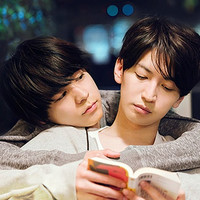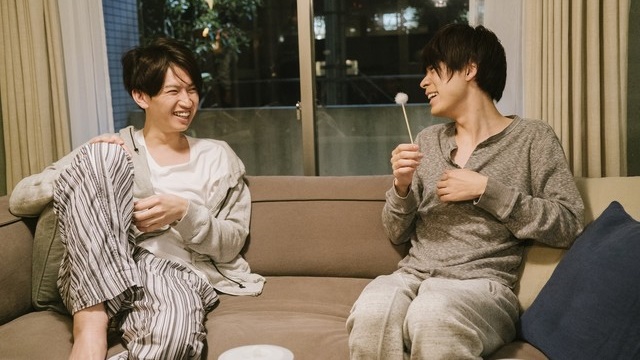 The official website for the upcoming live-action film adaptation of Setona Mizushiro's boys love manga series Kyuuso wa Cheese no Yume o Miru / The Cornered Mouse Dreams of Cheese has posted a two-minute new clip incuding an ear-cleaning scene by its two male protagonists: 34-year-old Tadayoshi Okura (idol group Kanjani Eight member) as Kyoichi Otomo and 26-year-old Ryo Narita (Katsuhiko Teshigawara in Your Name.) as Wataru Imagase.
Comment from Tadayoshi Okura:
"Narita-kun's movements were flexible and really cute. Thanks to his softness, I felt very relaxed during the shooting. We kept the same distance from the start to the end of shooting, and it might have been good for us to act in such a natural way."
Comment from Ryo Narita:
"I was scared because I'd never done an ear cleaning before. At first, I was touching lightly around the entrance of his ear to see how I was doing (laughs). I might have tickled him because I was being modest too much. During the shooting, I was careful not to make Okura-san hate me. That's because that feeling was linked to how I felt about Imagase. Anyway, I was trying not to create a moment that he would hate me."
---
The Isao Yukisada (Narratage, River's Edge)-directed film was originally scheduled to hit theaters on June 5, 2020, but has been delayed to September 11 due to the COVID-19 outbreak.
Official poster: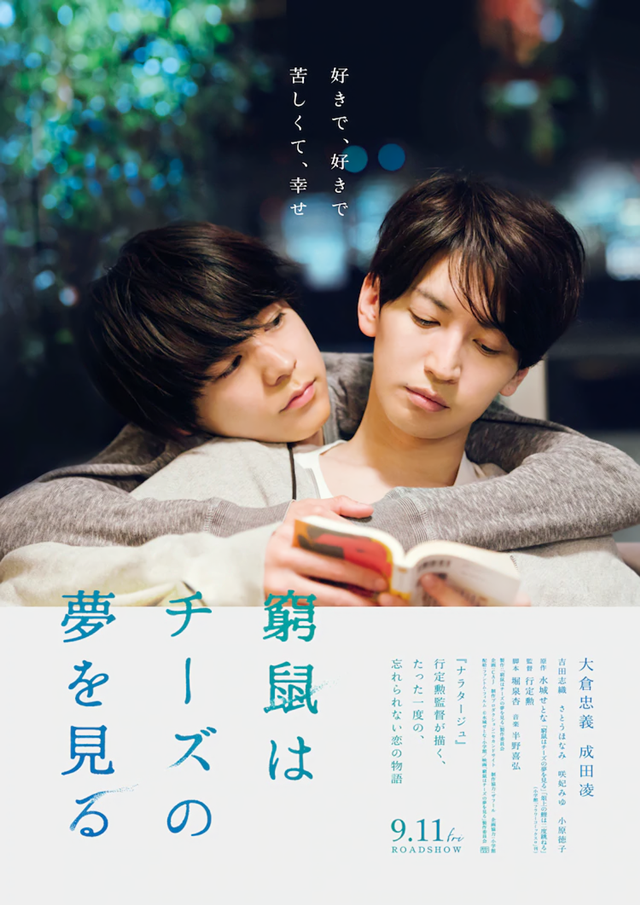 Illustration poster by the manga author: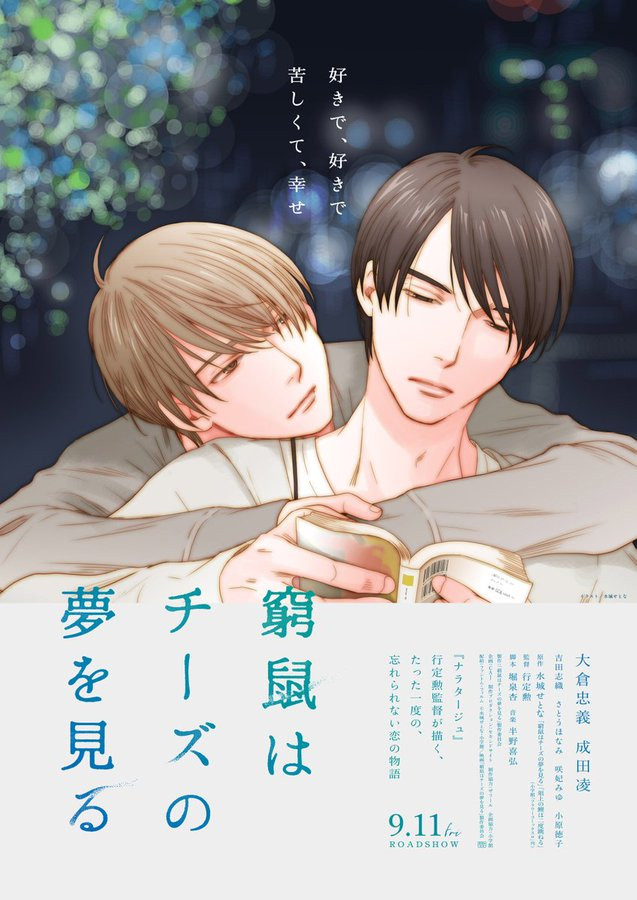 Trailer:
---
Source: "The Cornered Mouse Dreams of Cheese" live action film official website / Twitter
© 2020 Movie "The Cornered Mouse Dreams of Cheese" Production Committee