Carole & Tuesday's Nai Br.XX will be among the performers featured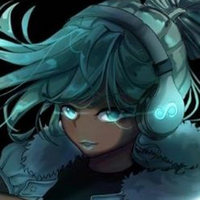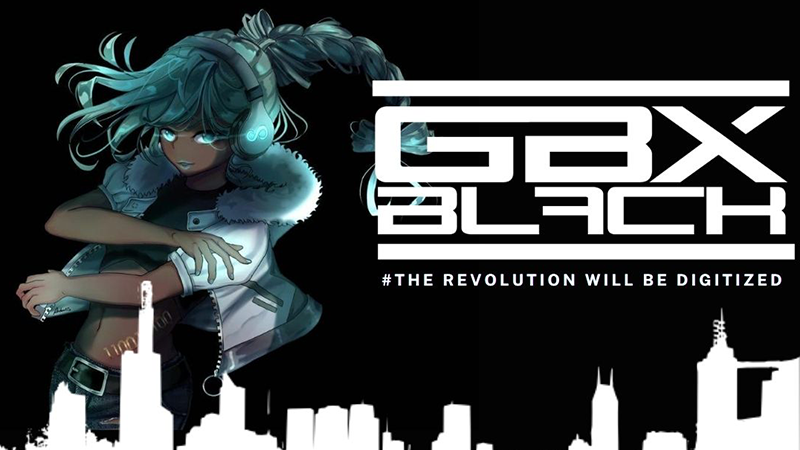 This weekend, anime culture lifestyle site Goboiano is set to expand its selection of events with a virtual experience welcoming all people in geeky spaces!
GBX Black will celebrate the African diaspora's contribution to geek culture, bringing together fans and creatives via Twitch. The event will be hosted by cosplayer and influencer Kiera Please, and will be headlined by nerdcore artists Richie Branson, Sammus, and Mega Ran. Also notably in the line-up is Nai Br.XX, most recently featured as the singing voice of Carole in Shinichiro Watanabe's Carole & Tuesday.
As of publication, the artists scheduled to perform are:
- Bayli
- Blackkrystel
- Bunnymightgameu
- Cristal Marie
- Eye Q
- Gerra Krysteen
- Juice
- Javier Starks
- Kadesh Flow
- Kiera Please
- Marco B
- Mega Ran
- Nai Br.XX
- Nala Uzumaki
- Panama Jane
- Richie Branson
- Rittybo
- Sammus
- Stephanie Gayle
- Tiny Jag
- Young God Blow
GBX Black has sent along comments from some of the performers who will be appearing: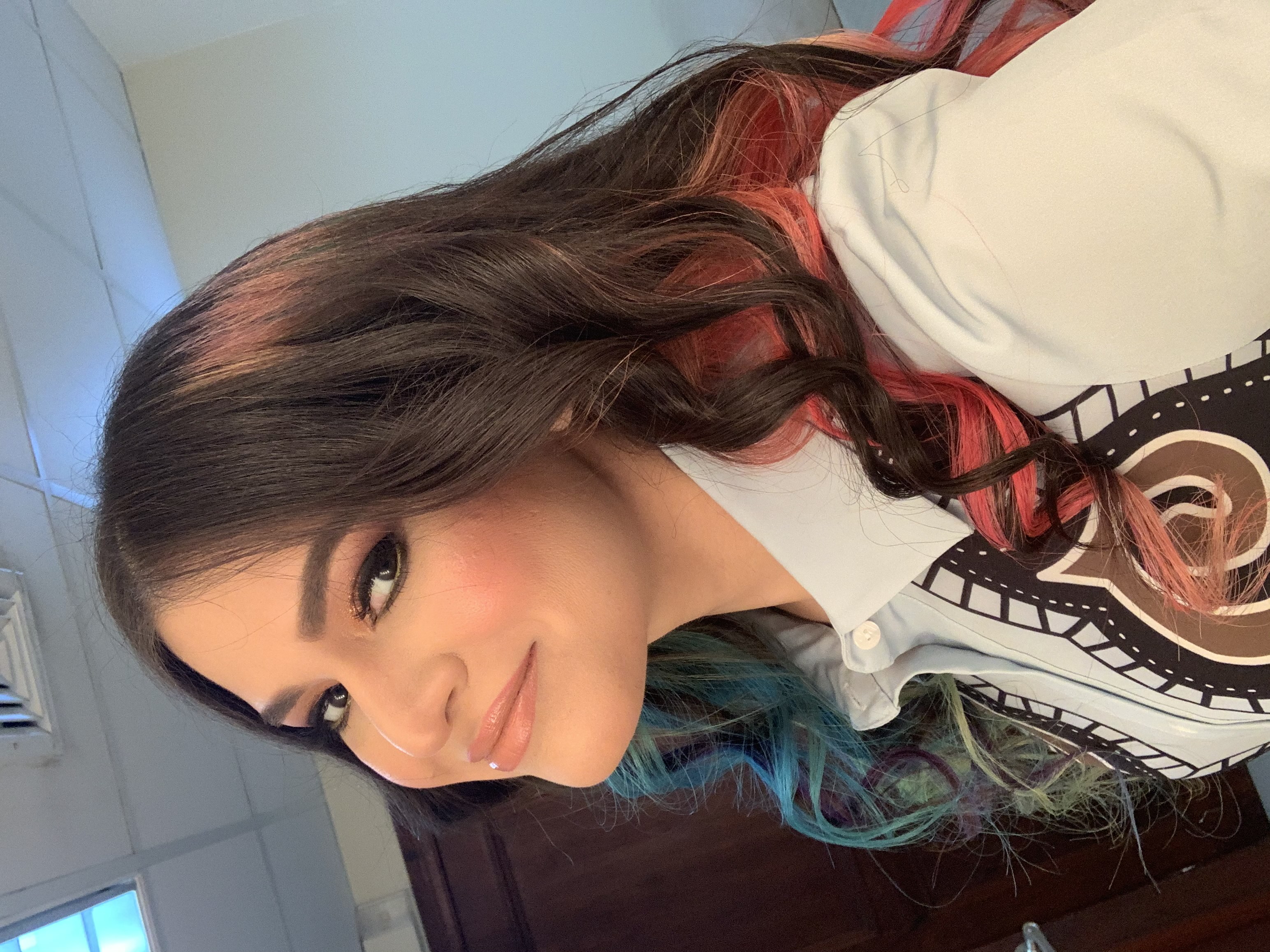 Cristal Marie: "GBX Black is a party where our voices come through loud and clear. I sing about anime in Dominican Spanglish, because it's who I am. I was raised by Dominican, American, and Japanese media, so why wouldn't I combine all these threads that make me who I am? Being a geek and being a BIPOC Latinx from the Caribbean is my identity, no one can take that from me.

I grew up with Star Wars and Sailor Moon. I listened to J-Rock and bachata. I make music and write and do everything I do so that anyone who looks and talks like me can feel confident carving a space for themselves in Geek culture. Being geek belongs to all of us and we all belong here."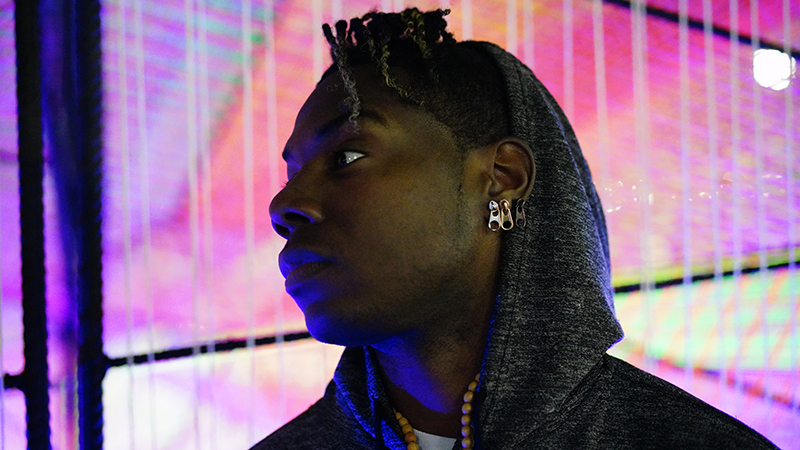 Javier Starks: "The love flowing from the Blerd community is IMMENSE! I think that at times many find themselves drowning in a room/space/world that lacks representation as a whole. When it's hard to see ourselves IN it, how can we bring the best OUT of it? Events like these are priceless. They keep the love flowing and the inspiration high. THIS, is a MUST."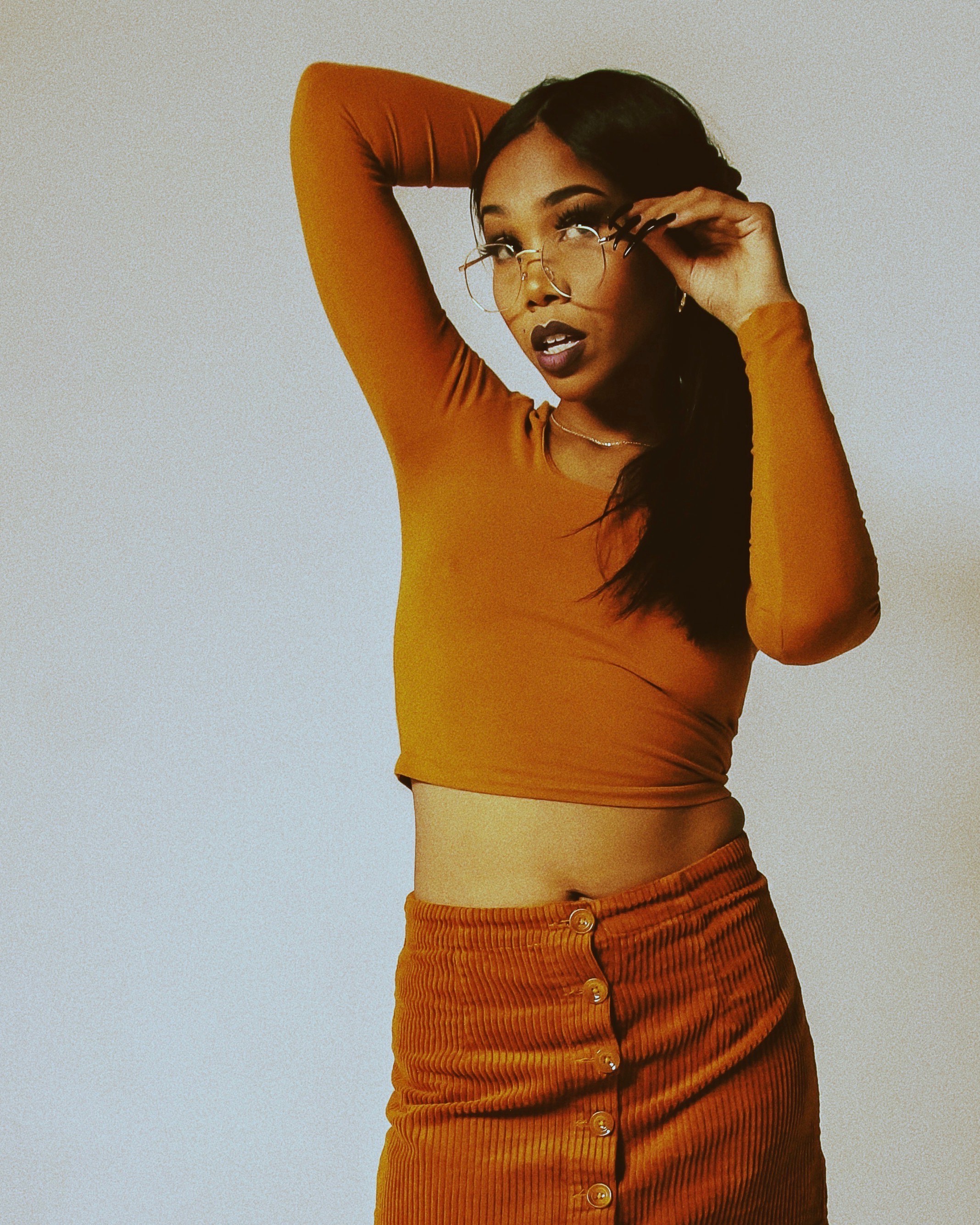 Tiny Jag: "Black and nerd were almost oxymoronic for me growing up, especially in culture and aesthetic. Identifying with both communities exclusively called for plenty of worldwide web addicted late nights at its best but dangerously lacked inclusive representation at its worst.

I eventually found myself enjoying the taboo spaces in which the two overlapped in music. Many of those sounds and references can be heard in my own tracks.

GBX Black is moving the needle on that lack of space for black nerds and our relevant representation. I am extremely honored to participate in GBX Black as it adds yet another layer to the significance of inclusivity when valuing black lives."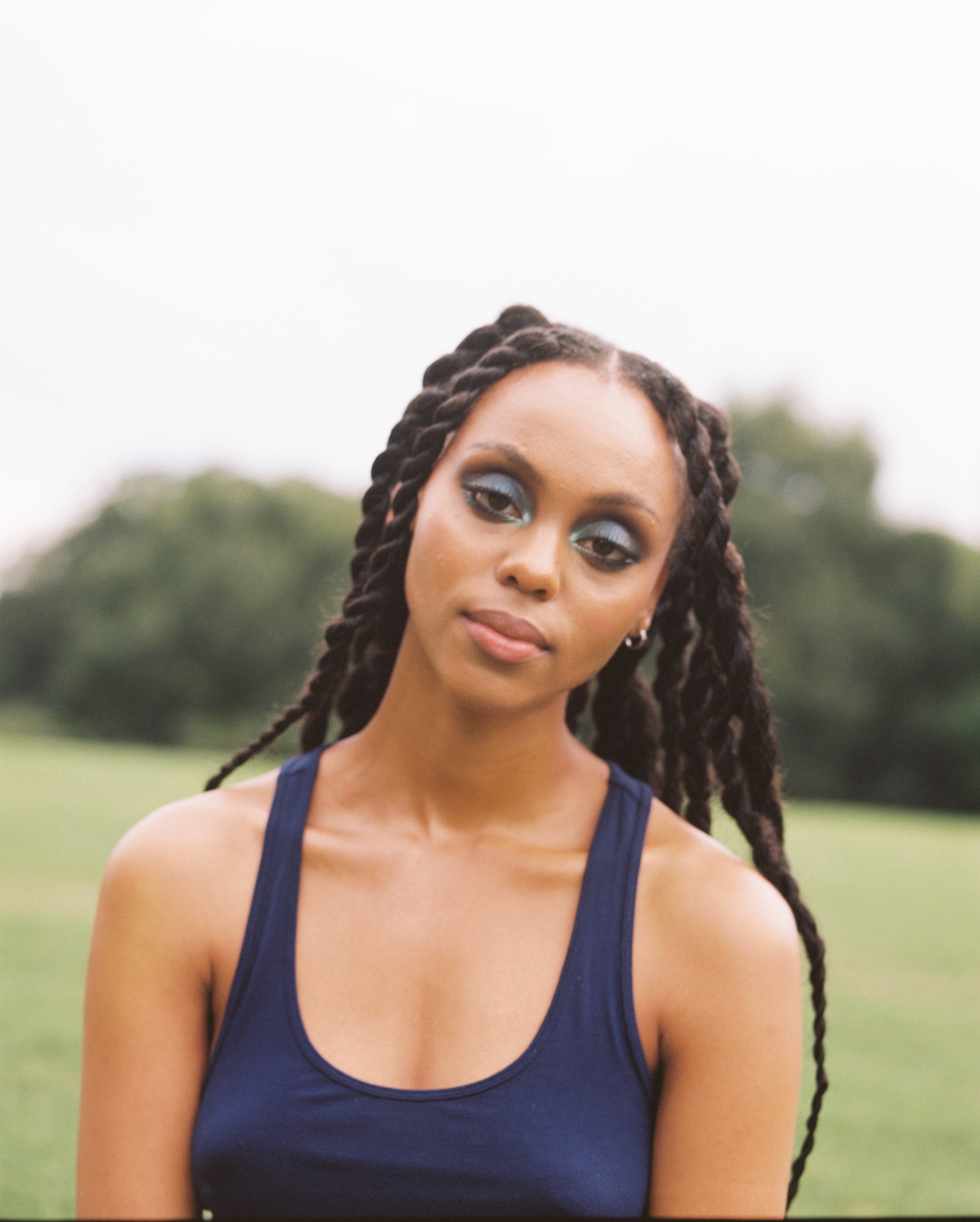 Nai Br.XX: "I think an event like this is extremely important and well needed, especially around this time of heightened awareness of the injustice going on in the black community. It's highlighting not only how diverse our community is, but strong we are as a people.
When I was asked about doing this event I didnt think twice about it. It's important for the younger culture to see themselves in whatever it is that they gravitate towards. This is an awesome event for doing that. This also extremely important and in terms of the election I hope not only do we raise awareness, but also the funds to truly create change."
The event is made possible with help from brands like Afropunk, InsertCoin, Crunchyroll, Noir Caesar, OS, Adorned by Chi and GKids.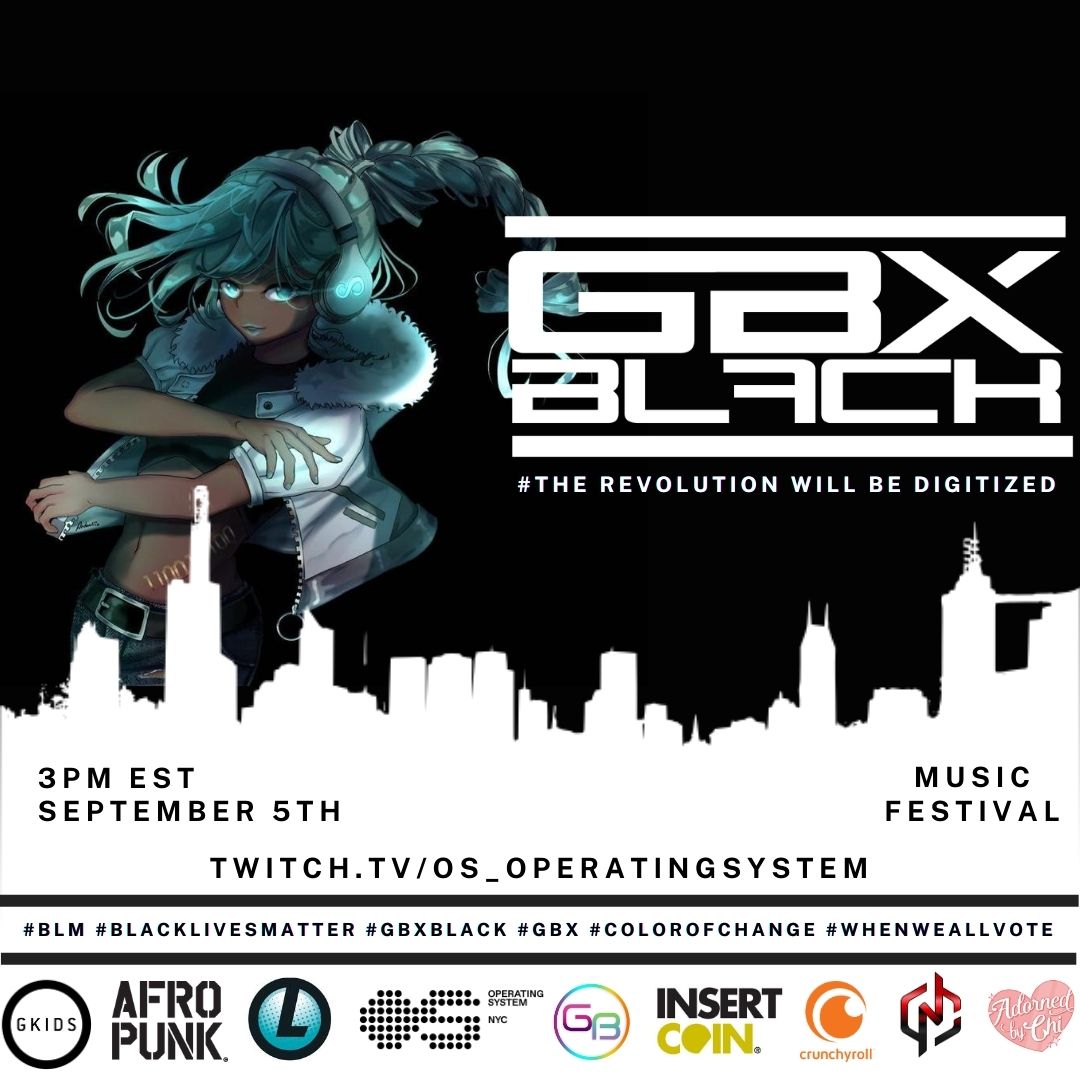 GBX Black kicks offf on September 5 at 3pm EST. The event will be taking place in support of global initiatives addressing racism, including inside the geek community, and encourages attendees to take part in upcoming elections. Donations will be encouraged for Color of Change and When We All Vote.
>> OS_OperatingSystem on Twitch
>> Follow GoBoiano on Facebook