The all-new film will be also screened at the 33rd Tokyo International Film Festival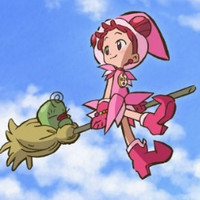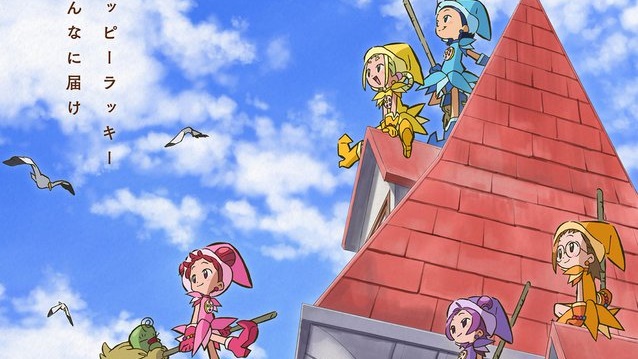 The official website for the 20th-anniversary film for Toei Animation's Ojamojo Doremi series, Majo Minarai wo Sagashite (Looking for Witch Apprentices) / Looking for Magical Doremi, is updated with a new key visual featuring the film's three protagonists, as well as the six witch apprentices from the original series - Doremi, Hazuki, Aiko, Onpu, Momoko, and Pop. The tagline attached with the visual is "Happy Lucky Minna ni Todoke," which was the original protagonist Doremi Harukaze's iconic line.
And, it is officially confirmed that the film will be screened at the 33rd Tokyo International Film Festival to be held from October 31 to November 9 as a special invitation feature, prior to its theatrical release in Japan on November 13. A stage greeting is also planned during the event. Further details including its schedule will be announced as soon as it is decided.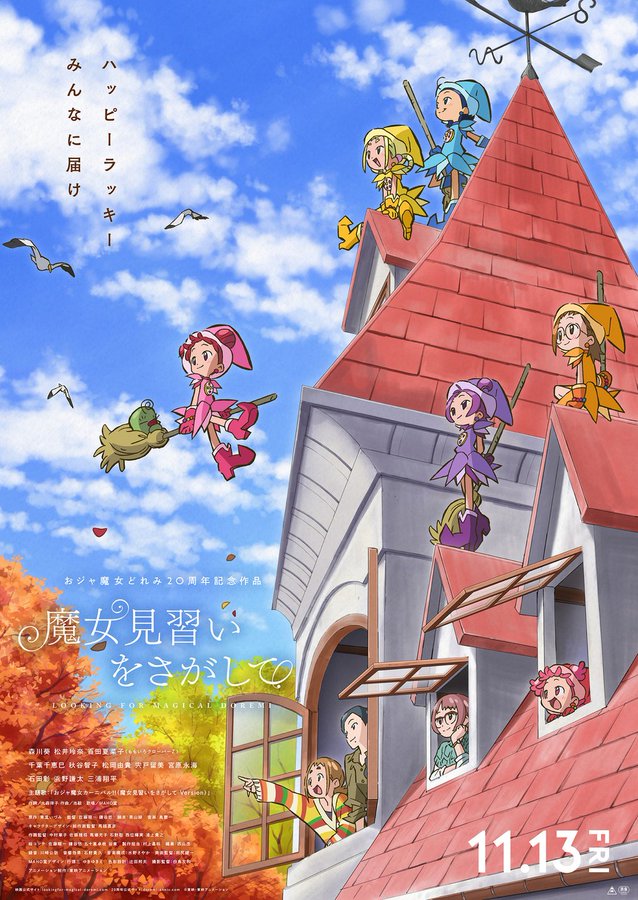 ????#魔女見習いをさがして????
11月13日(金)ロードショー

\#ハッピーラッキーみんなに届け❗/

"明日への希望"がたくさん詰まった
新たなヒロイン3人の
ちょっぴり不思議な物語が始まる✨#おジャ魔女どれみ pic.twitter.com/YoD6OQp6B0

— 【公式】おジャ魔女どれみ20周年 (@Doremi_staff) September 21, 2020
The all-new feature film is co-directed by the TV anime first season's series director Junichi Sato and Yu Kamatani (ONE PIECE STAMPEDE assistant director). Its story focuses on three women in their twenties: 27-year-old Mire Yoshizuki (office worker who was a returnee), 22-year-old Sora Nagase (university student who wishes to be a teacher), and 20-year-old Reika Kawatani (part-time worker). The three know the magic doesn't exist in reality. But through a journey to visit the places related to the Ojamajo Doremi anime series, they look for their important things that they forgot as growing up as an adult.
24-year-old fashion model/actress Aoi Morikawa voices Mire, while 28-year-old ex-Nogizaka46 member Rena Matsui and 25-year-old Momoiro Clover Z member Kanako Momota are cast as Sora and Reika, respectively.
Trailer:
The first key visual: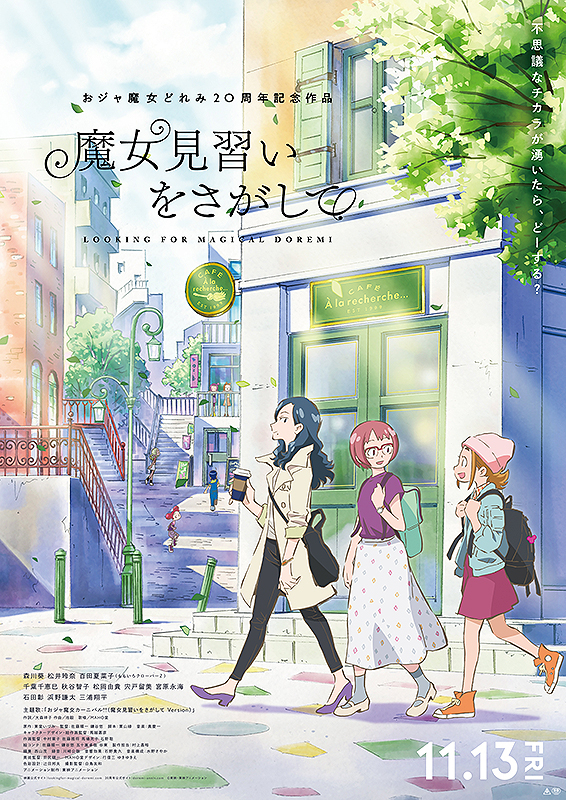 ---
Source: "Minarai Majo wo Sagashite" official website / Twitter
©Toei, Toei Animation