The creators behind the upcoming action-romance anime share special messages for the announcement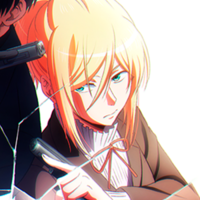 At its industry panel at V-CRX today, Crunchyroll announced that the upcoming suspenseful action-romance anime Love of Kill will be coming to the service in 2022! Along with this announcement, we are happy to include an official PV, comments from the staff and cast, and a special illustration and message from the original creator, Fe!
Watch the PV below:
Teaser Visual: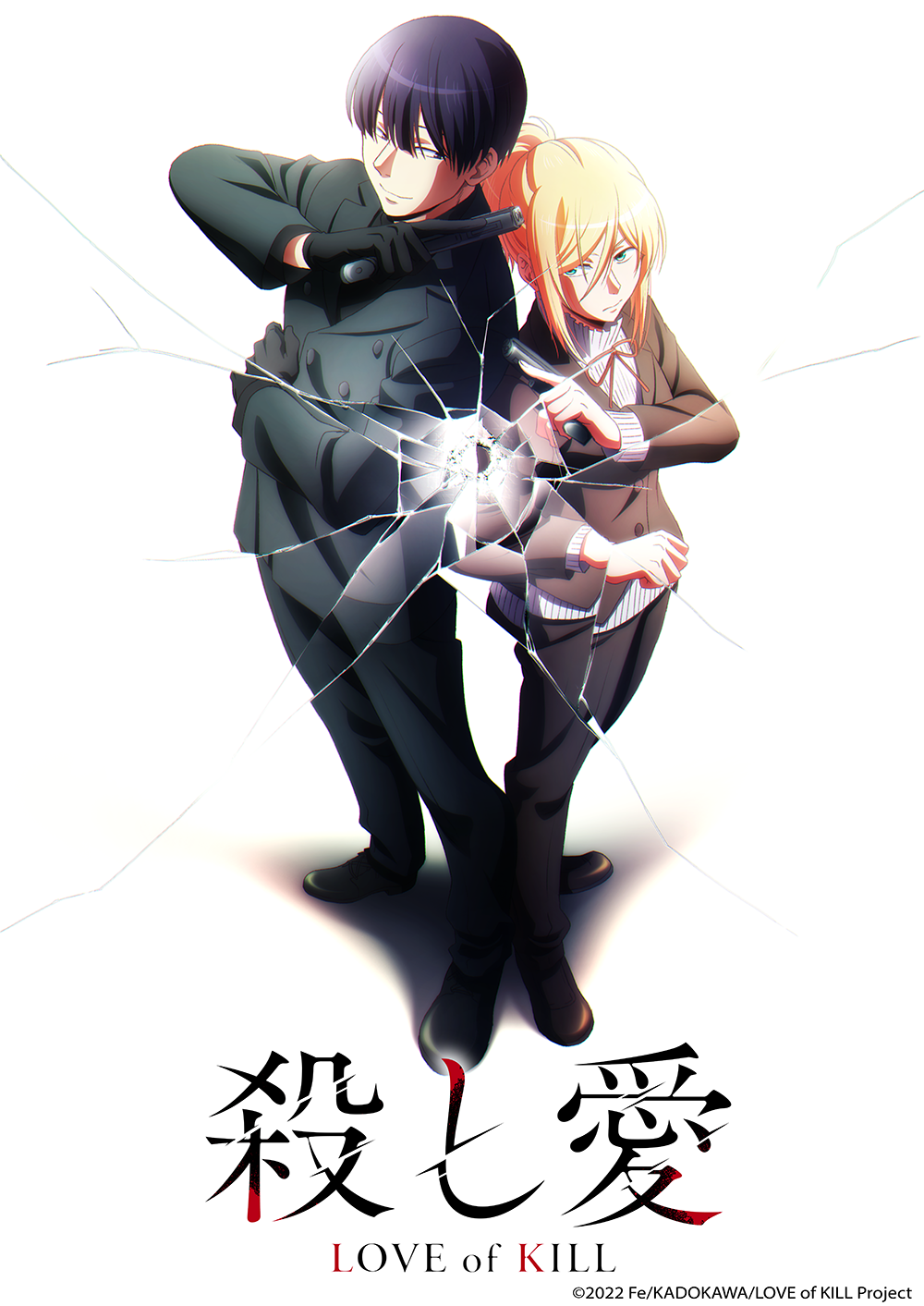 ---
Take a look at the special message from Fe, the original creator: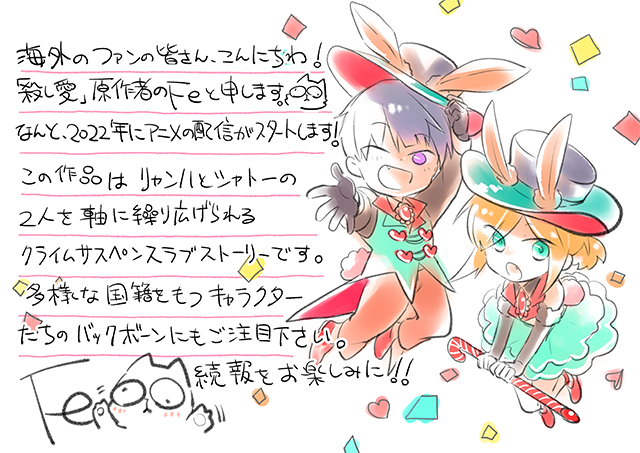 Translation:
Hello to our fans overseas! My name is Fe, and I'm the creator of Love of Kill. Believe it or not, the anime version of this series will begin streaming in 2022! This is a crime and suspense love story centered around the characters Ryang-Ha and Chateau. Please look forward to seeing characters of various nationalities showing some backbone, and please also look forward to more updates later!!
---
Here are the comments from the staff:
This series has no monologues, and it has very few lines of dialogue. This is actually very difficult to pull off in an anime, but that's where the charm of this series lies. We will be using movement, voices, music, and sound effects as weapons for this anime, and are eagerly working on the production so you can dive right into this very charming, noir world.
—Hideaki Oba, Director
I was very careful to make sure all of the charms from Fe-sensei's original story came through in the anime adaptation. I hope that a lot of people will watch and enjoy seeing Chateau and Ryang-Ha moving around as their destinies intertwine in this Love of Kill.
—Ayumu Hisao, Series Composition & Script
You wouldn't think it from the title, but it's a very hearty story and I finished reading all of what was available in one go. This series relies on the characters' expressions and actions rather than your emotions or the dialogue to move it along. I think we were able to successfully capture all of the expressions needed in the visuals. I hope that everyone will be able to enjoy various forms of love with this series.
—Yoko Sato, Character Designer
---
And here are statements from the two lead actors:
| | | | |
| --- | --- | --- | --- |
| | | aaa | |
| aaa | | | |
| | When I found out I'd be auditioning for this series, I decided to check out the original story, and it was filled with so many of the things I love that I bought all the volumes immediately! I've been looking forward to this series becoming an anime, and I'm very happy that I get to contribute as Chateau. Please enjoy this mysterious "love" that's very pure yet warped. | | I'm very happy to be playing Ryang-Ha and very excited. Ryang-Ha isn't very expressive and can seem even cool-headed, but when it comes to Chateau, he's very smiley and even fawns over her in a very cliché way, so I'm looking forward to playing those different sides of him! A bounty hunter and a hitman, Chateau is on the run and being chased by Ryang-Ha. Please look forward to this very unique love-suspense series! |
| | | | |
| | — Saori Onishi, voice of Chateau | | —Hiro Shimono, voice of Ryang-Ha |
---
The Love of Kill anime will be adapting the manga series of the same name written and illustrated by Fe and serialized in Monthly Comic Gene.
Staff:
Original Story: Fe (MF Comics Gene Series/Published by KADOKAWA)
Director: Hideaki Oba
Series Composition & Script: Ayumu Hisao
Character Designer: Yoko Sato
Music: Kei Yoshikawa
Music Production: Platinum
Music Production in Cooperation with Miracle Bus
Animation Production: platinumvision
Produced by LOVE of KILL Production Committee
©2022 Fe/KADOKAWA/LOVE of KILL Production Committee
Synopsis:
Two assassins face off at a certain "workplace."
The cool bounty hunter Chateau and the mysterious and powerful Ryang-Ha. Chateau and Ryang-Ha become enemies after this fight—at least, they should have, but for some reason Ryang-Ha takes a liking to Chateau and begins following her around. Little by little, Chateau develops a cooperative partnership with Ryang-Ha, which gets her caught up in the struggle against the organizations hunting him down. Furthermore, that battle is related to her past as well. Why did Ryang-Ha approach Chateau? What is Chateau's secret past?
 Two mismatched assassins weave together a twisted "Assassin X Assassin" thriller. The strange gears of fate begin to move.
---

Cayla Coats is the Editor-in-Chief of Crunchyroll News EN. She tweets @ceicocat.