Part 1 runs from October 18 to November 15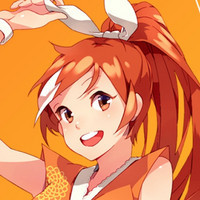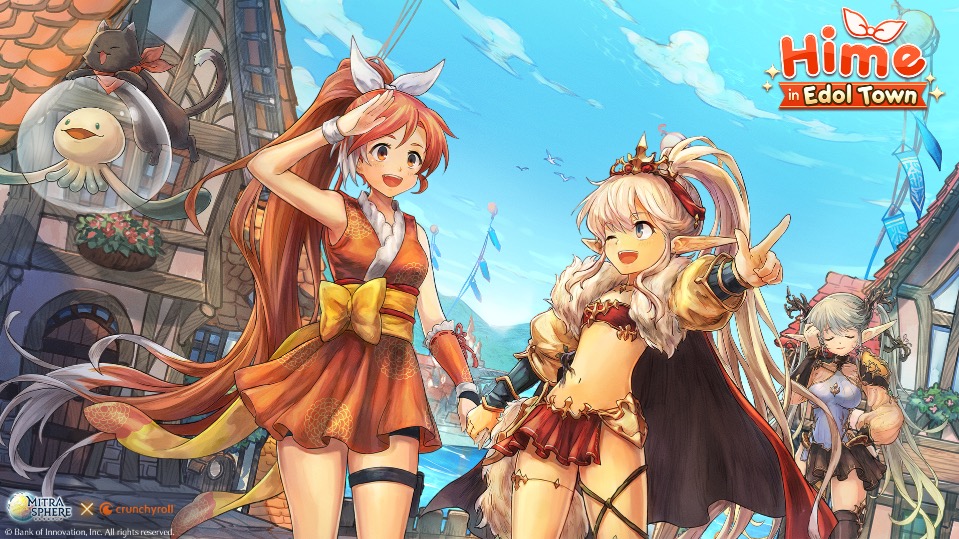 Following up on the recent announcement, we have all the details for the upcoming collaboration that has Crunchyroll-Hime getting isekai'd into the world of mobile RPG Mitrasphere! Part 1 kicks off on October 18 (hey, that's today!) and runs until November 15, so read on for more on what you can expect from the event.
First up, a trailer:
PART 1: OCTOBER 18 - NOVEMBER 15
First Ever Step-Up Gacha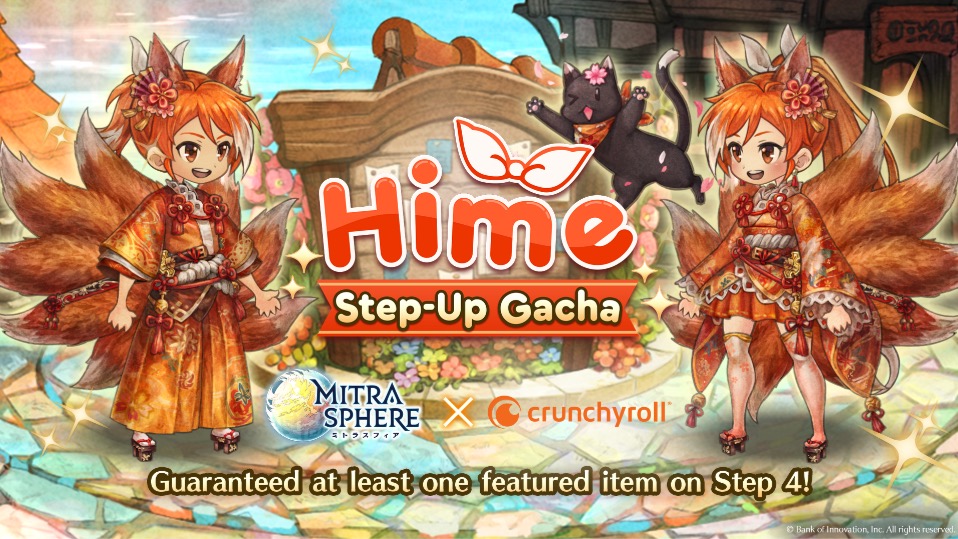 Grab Hime's Kimono and Yuzu as a new powerful Magic Device in Mitrasphere's first ever step-up gacha! You're guaranteed at least one of the featured items on Step 4!
7-Day Login Rewards
Day 1 - Avatar (Mouth/Makeup) - Crunchyroll-Hime's Smile & Makeup
Day 2 - 50 Sea Crystals
Day 3 - Avatar (Eyes/Eyebrows) - Crunchyroll-Hime's Eyes & Eyebrows
Day 4 - 100 Sea Crystals
Day 5 - Avatar (Hair) - Crunchyroll-Hime's Hair
Day 6 - 100 Sea Crystals
Day 7 - Avatar (VO) - Crunchyroll-Hime's Voice
Celebrate with Mitrasphere x Hime Profile Pics and Headers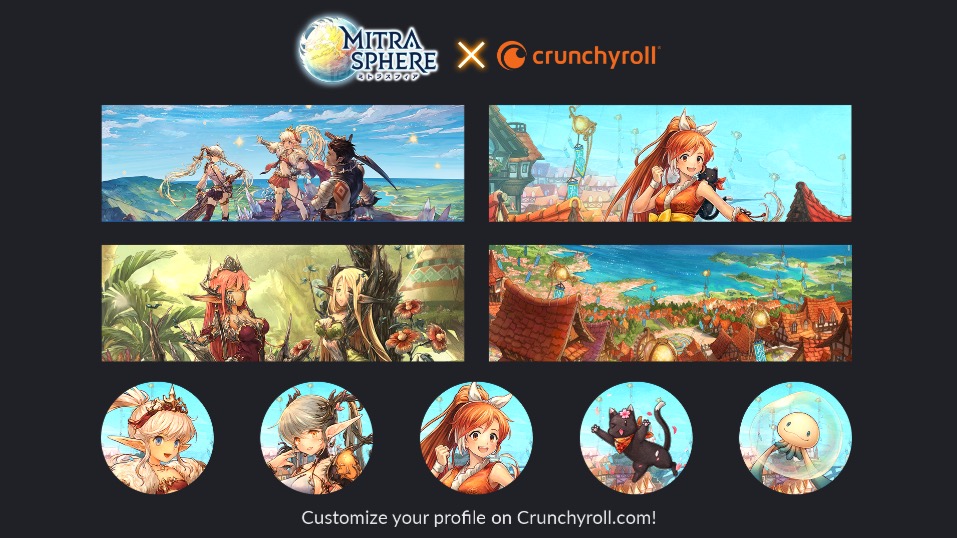 Customize your profile today with your favorite Mitrasphere x Hime avatars and headers! The updated website experience is available to registered users under the Preferences setting.
Find Hime in Mitrasphere!
Crunchyroll-Hime will be making an appearance in game! If she joins your battle, you have a chance of earning a special gift (which will be distributed the following week). Keep an eye out for Hime during the dates listed below:
Monday Oct. 18th


12:00 - 13:00 PST

19:00 - 20:00 UTC

Adventurers' Guild

Tuesday Oct. 19th

16:00 - 17:00 PST

23:00 - 24:00 UTC

Grand Battle: Anemorabius

Wednesday Oct. 20th

18:00 - 19:00 PST

01:00 - 02:00 UTC

Challenge Quest: Help Hime Clear Roaring Scape Ox!

Server-wide special gift - 100 Subjugation Swords

Thursday Oct. 21st

13:00 - 14:00 PST

20:00 - 21:00 UTC

Redux Grand Battle:

Friday Oct. 22nd

22:00 - 23:00 PST

05:00 - 06:00 UTC

Ancient Raid: Custos
PART 2: OCTOBER 25 - NOVEMBER 15
New Story Event
Crunchyroll-Hime and Yuzu find themselves isekai'd into the world of Mitrasphere. Landing in the center of Edol Town, the prominent city of the plainsfolk (humans), they bump into the audacious Sky Pirates in the middle of their plotting. Determined, Hime and Yuzu join forces with Matilda, Hildegard, and other familiar faces as they work to uncover and thwart the Sky Pirates' plans to wreak havoc upon Edol Town.
By clearing the story event, you'll be able to acquire the following items: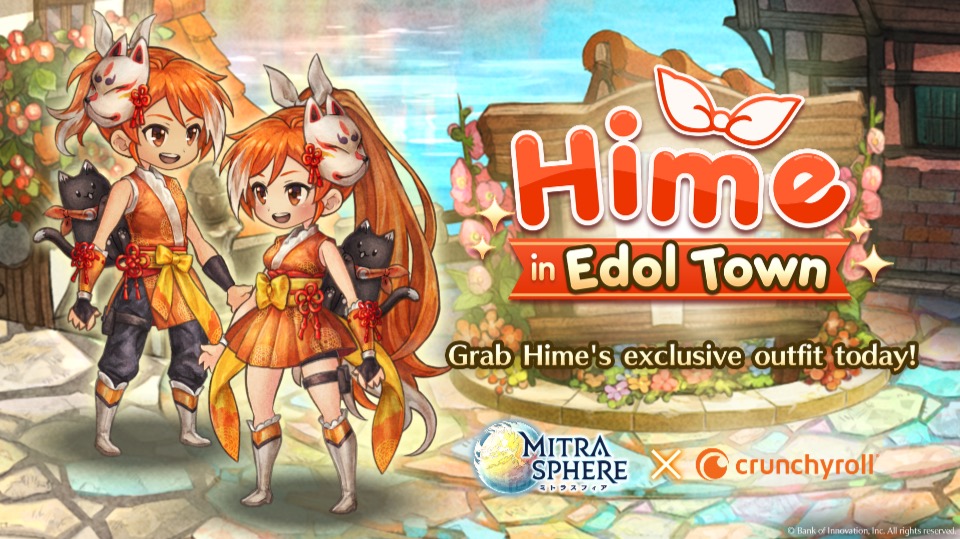 Crunchyroll-Hime's Top
Crunchyroll-Hime's Bottoms
Crunchyroll-Hime's Kitsune Mask
Crunchyroll-Yuzu Backpack
Crunchyroll-Hime's Ribbon
Special Exchange Ticket (x4)
The Special Exchange Shop will house the following weapons:
4☆ Holy Stiletto (Light)
4☆ Battleaxe (Light)
4☆ Holy Canon (Light)
4☆ Holy Falx (Light)
4☆ Holy Lance (Light)
4☆ Holy Stiletto (Water)
4☆ Battleaxe (Water)
4☆ Holy Canon (Water)
4☆ Holy Falx (Water)
4☆ Holy Lance (Water)
See you all (and Hime) in Mitrasphere!