ODDTAXI is nominated in multiple Anime Awards categories with voting underway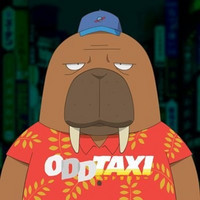 This one's for the ODDTAXI fandom, with the director of the hit series Baku Kinoshita releasing comments in English expressing deep gratitude and respect for the fandom that has grown around last Spring's hit anime.
The series revolves around a taxi driver getting thrust into situations he wants no part of, but has no choice other than participating in if he wants to get out alive, with both the cops and Yakuza on his tail. Did I mention he's a 41-year-old walrus that drives a taxi around a Tokyo full of the same seedy characters that humans have to deal with? Check out the comment and illustration below: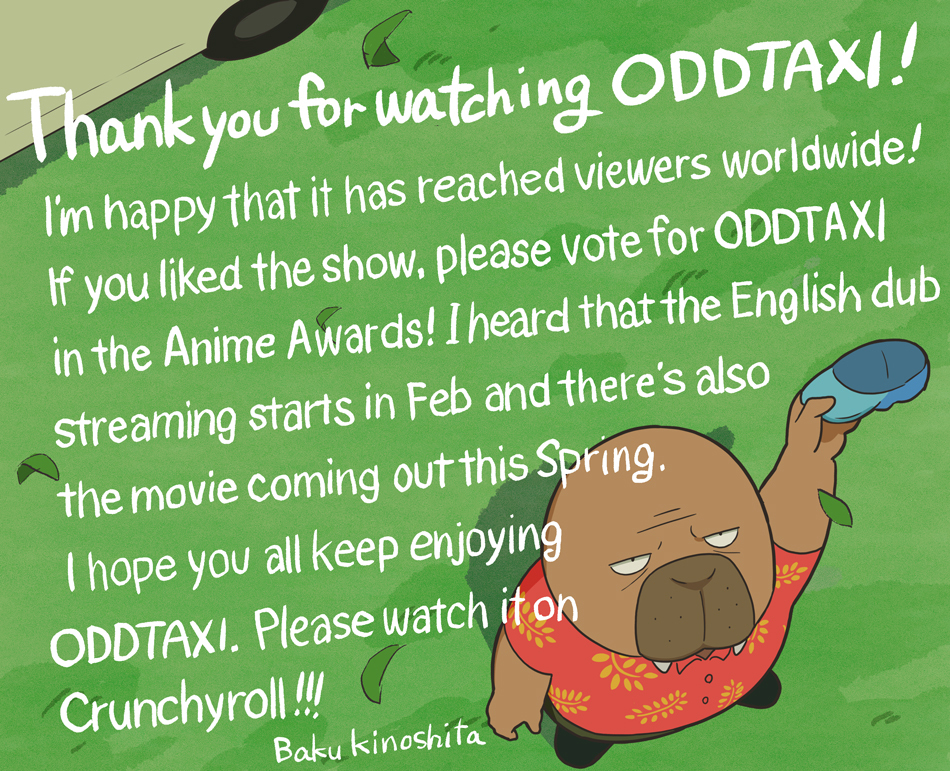 Thank you for watching ODDTAXI!
I'm happy that it has reached viewers worldwide!
If youliked the show, please vote for it in the Anime Awards! I heard that the English dub starts in Feb and there's also the movie coming out this Spring.
I hope you all keep enjoying ODDTAXI. Please watch it on Crunchyrol!!!
Baku Kinoshita
The series is currently up for nomination in multiple categories, including Anime of the Year. Voting is currently underway and will be open for the next 6 days.