Basic information on about 15,000 registered anime works is covered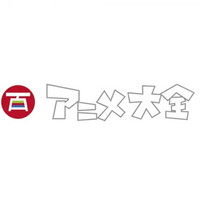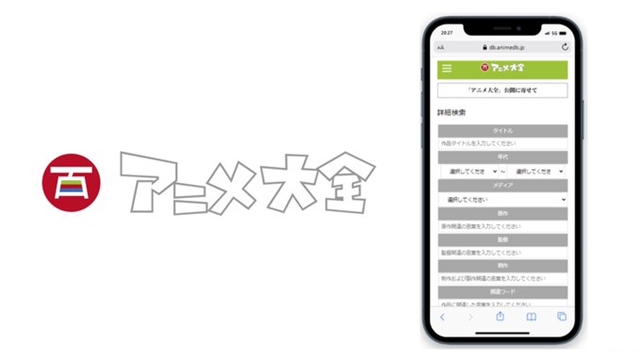 The world's largest comprehensive database on Japanese anime, Anime Taizen, was opened to the public today, August 25, at 13:00 (JST). Taizen means "A book that collects all things related to the matter" in Japanese.
Since 2015, The Association of Japanese Animations (AJA) has been promoting the "Anime NEXT_100" project to commemorate the 100th anniversary of Japanese animation. As a major initiative of the project, this database was first released on a trial basis on October 22, 2021, and after confirming functionality and operation, and making improvements and updates, it has now been released to the public.
As of the end of July 2022, Anime Taizen has approximately 15,000 registered titles, mainly Japanese commercial anime works released from 1917 to the present. In addition to title name searches, the database has search functions for chronology, Japanese syllabary, keywords, etc. As a result of the research to date, the number of episodes amounts to approximately 180,000.
*An hour after its release, the site still seems to be difficult to connect due to heavy access. The Anime NEXT_100 official Twitter asks that "Please give it some time and try again."
本日(8/25 13:00)より日本のアニメ総合データベース「アニメ大全」の公開を開始いたしました。
ただいまアクセスが非常に集中し、繋がりにくい状態になっております。
大変申し訳ございませんがお時間をおいて再度お試しくださいます様お願いいたします。https://t.co/FHbjF9Ckl1#アニメ大全

— アニメNEXT_100 (@AnimeNext100) August 25, 2022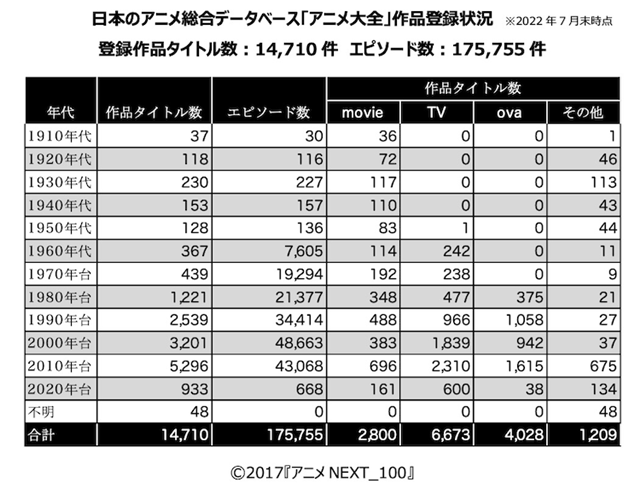 RELATED: Tour a Century of Anime with "Anime Next 100" Special Video
---
Sources: Anime Taizen official website, NHK