RPG based on the anime series is on the way this November, pre-registration is live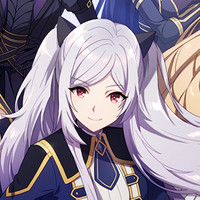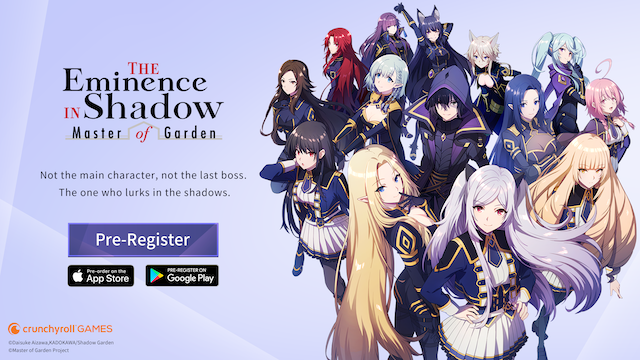 Crunchyroll Games is getting ready to put control of another anime series right in your hands, this time with the upcoming launch of The Eminence in Shadow: Master of Garden. Based on The Eminence in Shadow light novels and anime adaptation, the RPG is coming to PC and mobile devices worldwide—excluding East Asia, Belgium and the Netherlands—this November, and pre-registration officially opens today.
You can sign up to play right now, and look for a demo of The Eminence in Shadow: Master of Garden to be available to play at the Crunchyroll Games booth at Anime NYC on the weekend of November 18-20. While we wait, check out the new trailer below.
The Eminence in Shadow: Master of Garden hits iOS and Android devices as a free-to-play RPG with in-app purchases on November 29, with the PC release coming soon.
Features:
Assemble a team from a roster of characters pulled directly from the source material to take on the Cult of Diabolos and anyone that stands in the way of Cid's ambition to the Eminence in Shadow.
Decide the ideal team composition from the various roles, Tank, Attacker and Supporter to create the perfect balance for each challenge encountered.
Build the SP meter and unleash Hidden Techniques to defeat foes and earn important items for improving the team's effectiveness.
Trigger powerful Team Combos to turn the tables of any challenging battle. Take care to decide the team's order of abilities to draw out the results needed at the time - the effectiveness of each ability is enhanced the later in the combo it occurs!
Enhance team members with items and equipment gained from battles with enemies pulled straight from the source material and new challenges unique to the game.
Interact with team members to learn more about them, their interests and inner thoughts to bring out their full potential in battle and more.
The Eminence in Shadow started as a web novel series by Daisuke Aizawa, and the anime adaptation is currently airing. If you're looking forward to the game, be sure to pre-register today!