Godzilla and Mechagodzilla battle for space in your wardrobe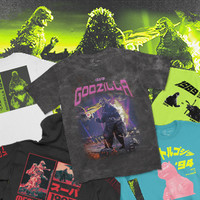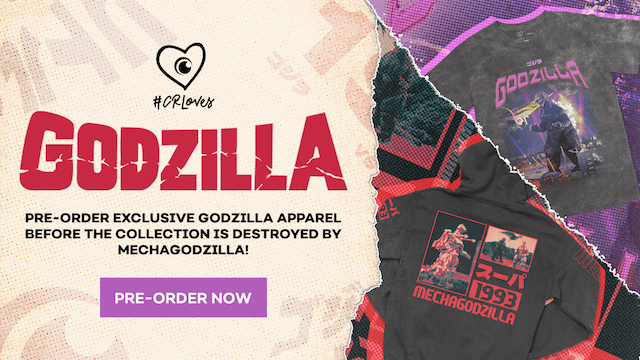 In celebration of National Godzilla Day, we decided to honor our favorite kaiju king in style — with a titanic collection of apparel. That's right! Godzilla is taking over Crunchyroll with exclusive apparel that can't be found anywhere else.
Queue the roaring sound effects and lighting because it's time to take "dress to impress" to another level with our CR Loves Godzilla collection featuring limited edition designs. You may not be 30+ stories in height, but you'll be walking tall when you wear our tribute to the King of Monsters.
Mix and match hoodies, sweatshirts, tees, joggers and more featuring Godzilla, Mechagodzilla, Little Godzilla, and even Space Godzilla styles from the '80s and '90s movies. Will you stick to one type of Godzilla? Or will you attempt a Godzilla reunion of epic proportions? The choice is yours!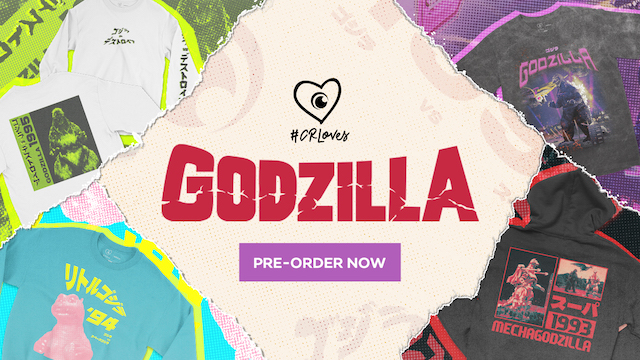 Want to know why we took inspiration from the older movies and not the newer ones? The classic movies hold a special place in our hearts and sparked our imaginations. Plus, these designs also serve the perfect amount of nostalgia to beat any other kaiju that pops up to try to battle your fashion sense (or challenge your taste in Godzilla movies). But hurry—just like Godzilla's rampage—this collection is only available for a limited time exclusively from the Crunchyroll Store, and it won't last for long.
Pre-orders close on November 17, so don't be a Mothra and sleep on this monster of a collection. Channel your inner kaiju and pre-order your favorite designs during the window!