The Return of the Princess Gala, Returning New Year characters, and more!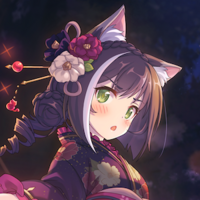 Heyas, Knights! Spooky season has come and gone, and we're right around the holiday season, so y'all know what's coming up next, right? That's right - it's New Years! To celebrate the coming of the new year, we've got plenty of events and characters in store, both new and old. Get ready to kick the new year off right in the world of Astraea!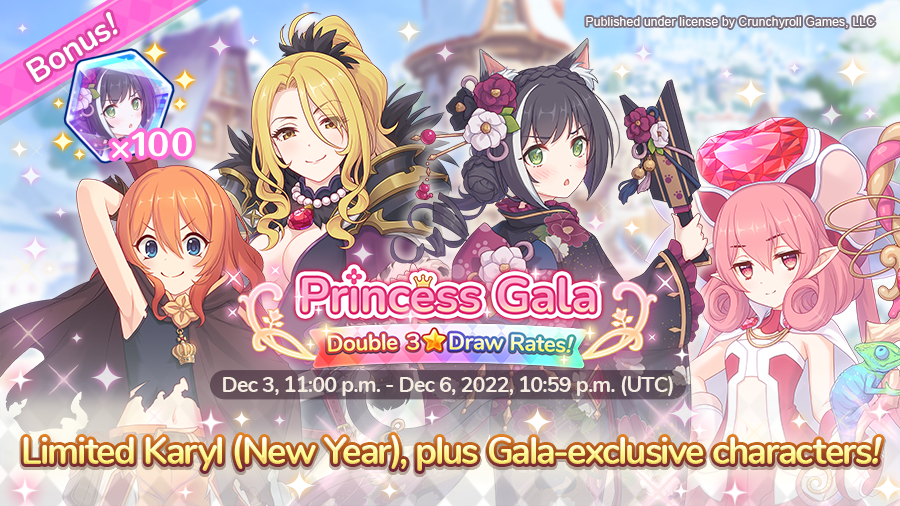 Let's start things off with a bang - and what better bang is there than bringing back the Princess Gala? Headlining the Princess Gala is the brand new limited character, Karyl (New Year)! The sorceress of the Gourmet Guild is ready to ring in the new year, complete with traditional garb that matches the season. Her magic-dealing prowess is potent as ever, complete with a revamped skillset that includes a new Union Burst - New Year Burst - that not only deals massive magic damage to a single target, but also increases her damage output on top of that. If you figure out a way to use it in quick succession, then you might be able to deal some massive damage.
What's more, the return of the Princess Gala also means the return of previous Gala-exclusive characters! You'll be able to obtain Christina, Muimi, and Neneka while the Princess Gala is active, should you have yet to encounter these powerful personalities. And of course, the Princess Gala is home to double 3★ draw rates, too - which means you're more likely than usual to encounter one of Astraea's coveted characters, both old and new. You'll also have the ability to redeem character points for Karyl (New Year), Christina, Muimi, or Neneka.
The Princess Gala is back for 72 hours, from 12/3, 23:00 UTC to 12/6, 22:59 UTC. After the Gala ends, though, the Princess Gala-exclusive characters will be gone for the foreseeable future, so plan accordingly!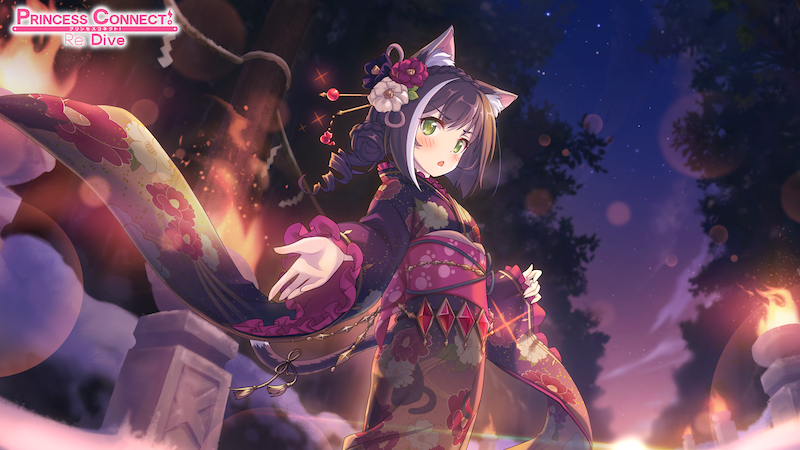 After the Gala ends, Karyl (New Year) is staying in the spotlight for a bit longer! This'll be your last chance to be able to obtain Karyl (New Year). As a limited character, after these special Focus Gachas and Galas end, she won't be added to the regular Premium Gacha rotation - so you'll want to make the best of this opportunity, should you need it!
Whether you obtain Karyl (New Year) through the Princess Gala or during her Focus Gacha, you'll also receive a bonus 100 Memory Shards to help accelerate the ascension process for her, too.
The Karyl (New Year) Focus Gacha runs for seven days, from 12/6, 23:00 UTC, to 12/13, 22:59 UTC. Get your New Year Burst fix!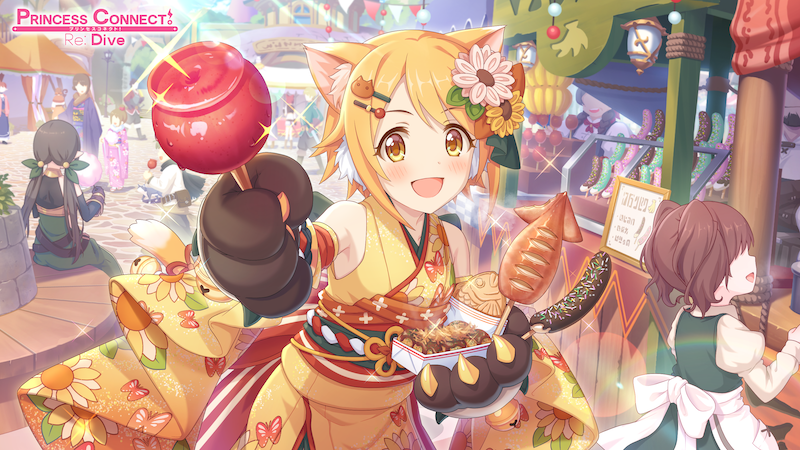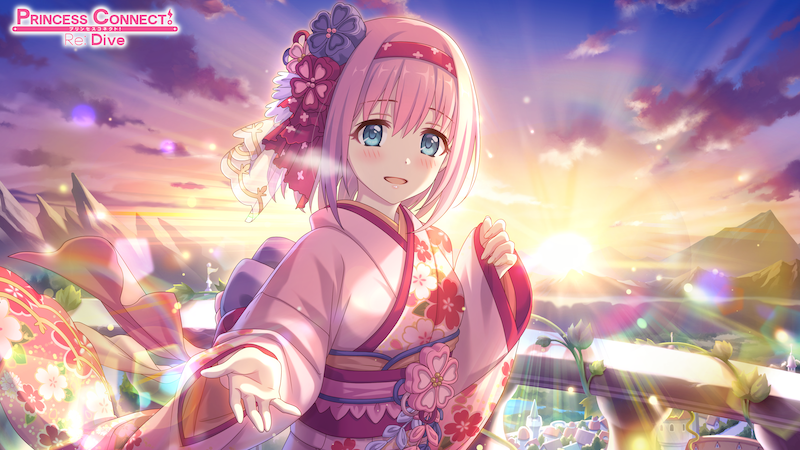 Finally, after Karyl's time in the spotlight, we're bringing back last year's New Year's exclusive characters in a new Prize Gacha! The leader of Twinkle Wish and the guild's resident healer are ready to celebrate the new year - why not join them?
The Hiyori (New Year) and Yui (New Year) Prize Gacha works like any other Prize Gacha previously - but to give a quick refresher, when performing draws on the Prize Gacha, you'll first choose a character to receive bonus rewards for. These bonuses can range from anything from Divine Amulets to extra Memory Shards of the chosen character! Plus, all the characters given the spotlight during the Prize Gacha will enjoy boosted draw rates - a welcome sight for seasonal characters like these!
The Hiyori (New Year) and Yui (New Year) Prize Gacha runs for six days, from 12/13, 23:00 UTC to 12/19, 22:59 UTC.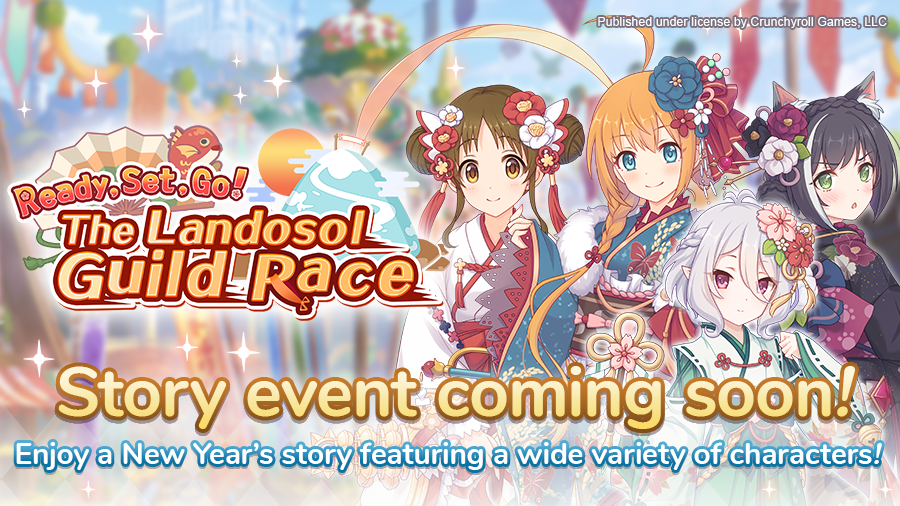 It sounds like the Guild Association is hosting a special event to commemorate the New Year! They're setting up a special race around Landosol with the winning guild receiving a special prize alongside the title of the luckiest guild in all of Landosol. Get ready to join the Gourmet Guild (and Suzume - the lines of what constitutes a "guild" here are a bit loose) as they race to obtain that top prize!
Make your way to the start line for unique, exclusive boss battles, where you can test your skills in three varying difficulties: Normal, Hard, and Very Hard. Very Hard is set to be the toughest of the bunch, and is only clearable once per day. If you're craving even more of a challenge, we've also prepared another Special difficulty Boss, with unique challenges and mechanics that will challenge you in new ways across three different modes. Of course, for each boss you best, you'll earn rewarding prizes for your troubles, such as Victory Medals, equipment, and more.
In order to fight the bosses, though, you'll need to spend Boss Tickets. These Boss Tickets can be obtained by clearing event stages, as well as from login bonuses while the event is active. If you don't successfully defeat a boss on your first attempt, don't sweat it - you can retry as many times as necessary, and non-lethal damage dealt to a Boss carries over between attempts.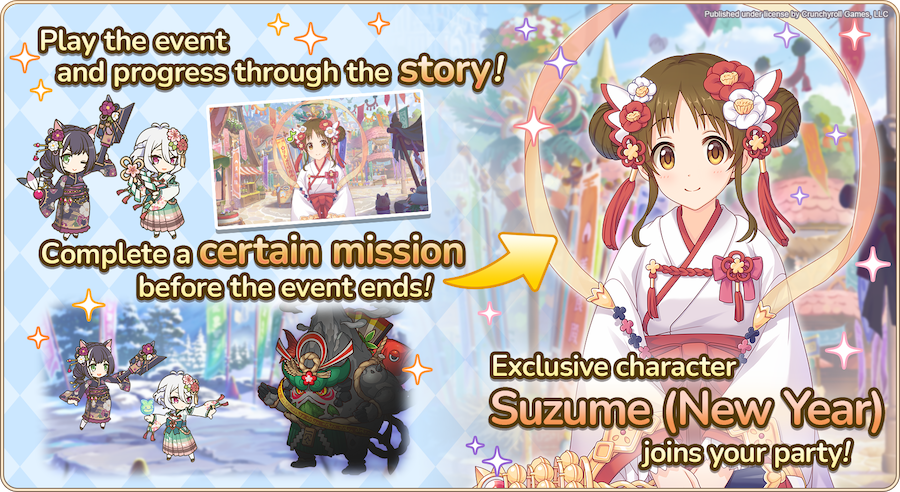 Speaking of Suzume, she'll be dressed in her New Year's best and pumped up for the race. Be sure to cheer on Suzume (New Year) as she makes her way through various checkpoints throughout the race. During the story event period, you'll be able to recruit Suzume (New Year) after defeating the boss on Normal difficulty. Just make sure to participate in the race with Suzume (New Year) before she puts away her shrine maiden attire.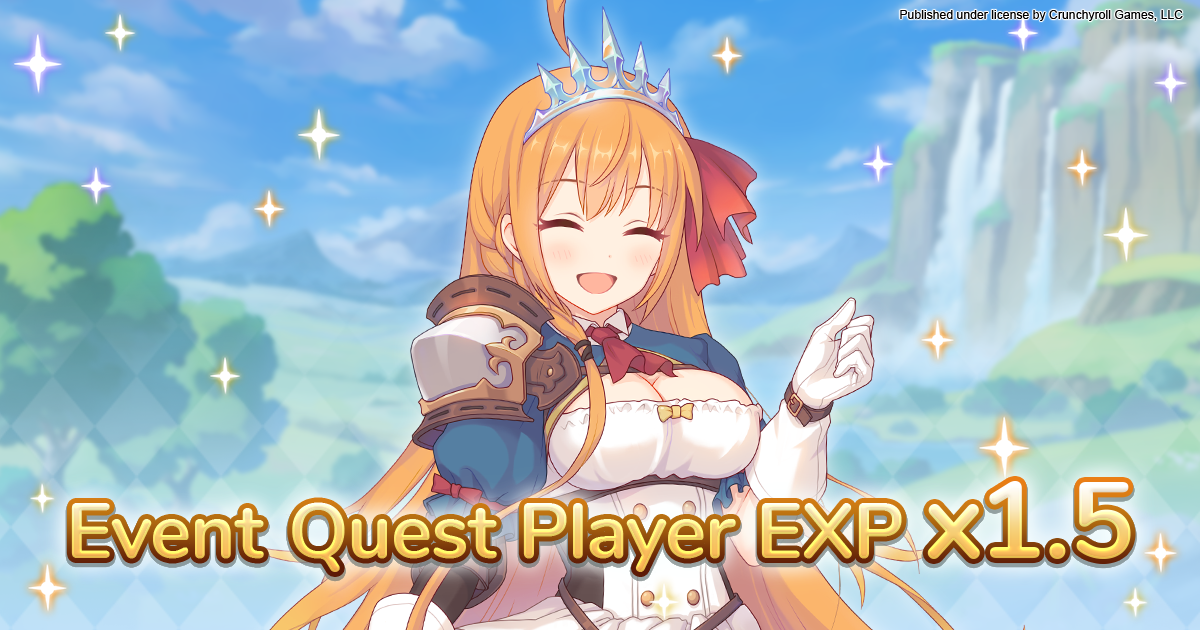 For an even more rewarding experience, we're also increasing the experience gain rates for completing Event Quests. During the event, clearing Event Quests will give 1.5x times the normal experience, in addition to the normal Mana, items, and Boss Tickets that these quests give out.
The Victory Medal Gacha also makes its return for this event! Clearing event stages, event missions, and defeating the previously mentioned bosses will earn you Victory Medals, which can be exchanged for a plethora of goodies. There's a predetermined series of reward lineups, each featuring a key reward - once you roll the current lineup's key reward, you'll have the opportunity to either reset the rewards and move ahead to the next lineup, or hold off on resetting to clear out all the possible rewards. Here are the key rewards you should look out for!
Lineup 1: Kurumi's Memory Shards x 20
Lineup 2: Suzume (New Year)'s Memory Shards x 25
Lineup 3: Kurumi's Memory Shards x 30
Lineup 4: Suzume (New Year)'s Memory Shards x 40
Just remember - once you've gone through the four initial lineups, you won't be able to reset the active lineup until you've obtained all the possible rewards from the current active lineup.
The Ready, Set, Go! The Landosol Guild Race story event will be available from 12/3, 23:00 UTC to 12/17, 22:59 UTC.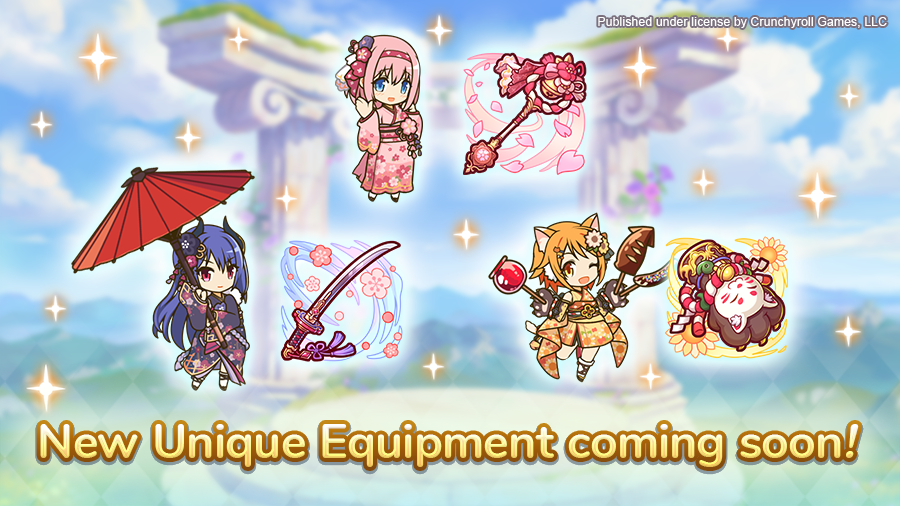 Ring in the New Year with a new selection of Unique Equipment for Twinkle Wish. In this update, we'll be bringing in new Unique Equipment for Hiyori (New Year), Yui (New Year), and Rei (New Year) so they can spread the New Year vibes while powering up these unique heroines. Unique equipment for Hiyori (New Year), Yui (New Year), and Rei (New Year) will be unlocked on December 13, 2022, after 9:00 UTC.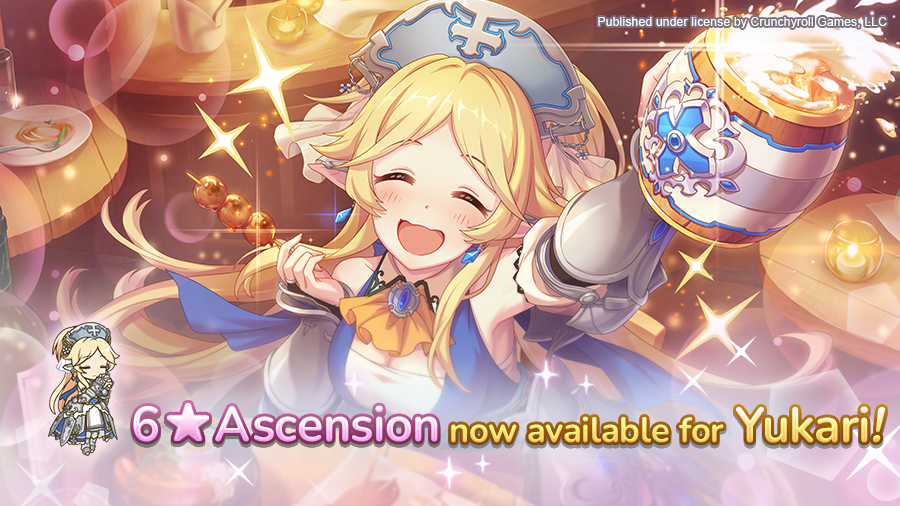 Get ready for a long night out, friend. Yukari is making her rounds and is getting ready for her 6★ ascension. She is prepared to bring her support and healing skills to the next level and wants to take you along for the ride. You will be able to obtain Yukari's Pure Memory Shards by completing Very Hard stage 20-1. Recall that you will also need Princess Orbs from the Temple Trek in order to ascend your character. *Note* This process cannot be reversed.
Very Hard Main Quest stage 20-1 and 6★ ascension for Yukari will be unlocked on 12/3 at 9:00 UTC.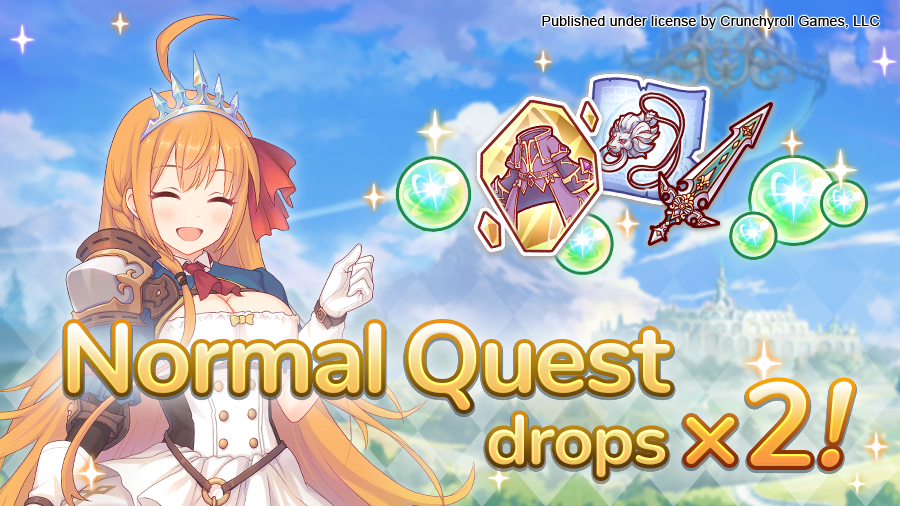 As you're running empty on multiple resources, fill up during our super exciting limited-time double-drop campaigns.
To start off, double drops will begin in Normal Quests. Get ready to double up on equipment, Mana, and other items when completing Normal Quests during the campaign period. The Normal Quest Double Drop Campaign will run from 11/30, 13:00 UTC to 12/5, 12:59 UTC and then again from 12/11, 13:00 UTC to 12/17, 12:59 UTC.
Bringing us back up to speed, "grot-two" will also make its return. During the Grotto Quest Double Drop Campaign get double the amount of Mana and EXP potions as you complete Grotto Quests. This doubling period will occur from 12/6, 13:00 UTC to 12/13, 12:59 UTC.
Lastly, get double the Mana during the Dungeon Double Drop Campaign. This triumphant opportunity runs from 12/14, 13:00 UTC to 12/20, 12:59 UTC.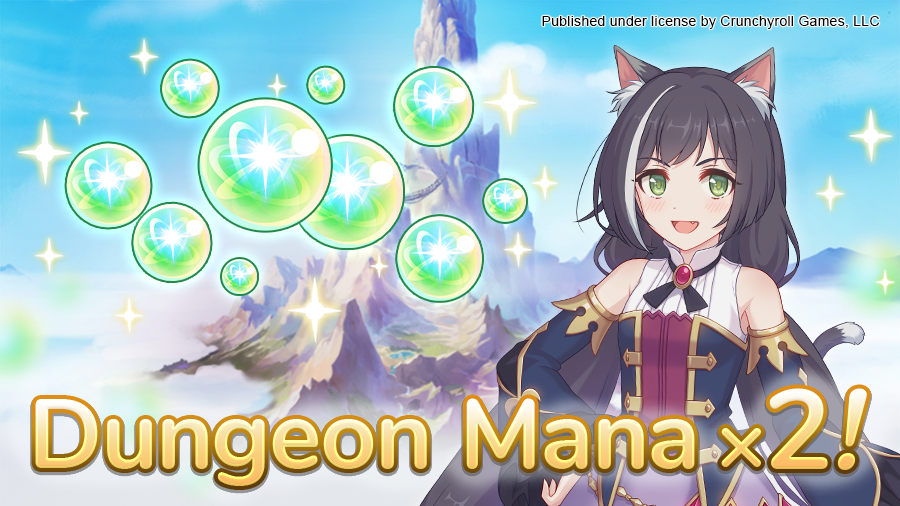 For easy reading and accessibility, included below is a summarized version of all the updates announced today. Thank you for playing Princess Connect! Re: Dive, Knights! These special promotions wouldn't be available without all of your support. We hope you continue to enjoy Princess Connect! Re: Dive!
See you in Astraea, Knights!
— Crunchyroll Games
*Note: All event details may be subject to change. Please check the in-game notifications at the start of the events for the full details.
Karyl (New Year) Princess Gala (12/3 23:00 UTC to 12/6 22:59 UTC)

Boosted rate-up for Karyl (New Year), also available for redemption via character exchange points.
Doubled draw rates for 3★ characters in the Karyl (New Year) Princess Gala.
Christina, Muimi, and Neneka are limited units and will only be available during the Princess Gala period.
Karyl (New Year) is a limited unit and will only be available during the Princess Gala and the upcoming Focus Gacha period.

Karyl (New Year) Focus Gacha (12/6 23:00 UTC to 12/13 22:59 UTC)

Boosted rate-up for Karyl (New Year), also available for redemption via character exchange points.
Karyl (New Year) is a limited unit and will only be available during the Focus Gacha period.

Hiyori (New Year) & Yui (New Year) Prize Gacha (12/13 23:00 UTC to 12/19 22:59 UTC)

Boosted rates for Hiyori (New Year) and Yui (New Year), also available for redemption via character exchange points.
Hiyori (New Year) and Yui (New Year) are limited units and will only be available during the Prize Gacha period.
Obtain special prizes including Divine Amulets and Memory Shards when drawing this Prize Gacha.

Story Event - Ready, Set, Go! The Landosol Guild Race (12/3 23:00 UTC to 12/17 22:59 UTC)

Event-exclusive Suzume (New Year) can be obtained.
Event missions give 1.5x experience.

Unique Equipment (After 12/13 9:00 UTC)

Unique Equipment added for Hiyori (New Year), Yui (New Year), and Rei (New Year).

6★ Characters Release (After 12/3 9:00 UTC)

Yukari can now have their 6★ character unlocked.

*Note* Once a character is upgraded to 6★, you can not reverse the process.

Normal Quest Double Drop Campaign (11/30 13:00 UTC to 12/5 12:59 UTC and 12/11 13:00 UTC to 12/17 12:59 UTC)
Grotto Quest Double Drop Campaign (12/6 13:00 UTC to 12/13 12:59 UTC)
Dungeon Double Drop Campaign (12/14 13:00 UTC to 12/20 12:59 UTC)