Fans of JUJUTSU KAISEN will enjoy deep-cut references to the anime and manga in this 15-piece apparel collection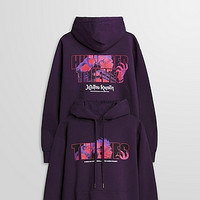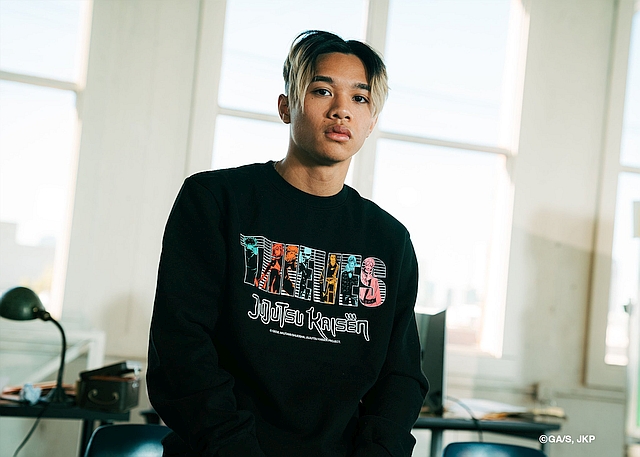 Lifestyle and entertainment organization 100 Thieves and the global anime brand Crunchyroll reveal the new JUJUTSU KAISEN apparel collection, a 15-piece capsule that sets a new standard for tastefully-styled fandom with custom silhouettes and designs.
The 100 Thieves x JUJUTSU KAISEN collection will be released as a one-time drop, available exclusively and for a limited time online at 100thieves.com on December 8 at 12PM PT. As the Anime of the Year winner at the 2021 Crunchyroll Anime Awards and a fan favorite series, this collection is designed thoughtfully with JUJUTSU KAISEN fans in mind, with the series represented purposefully and boldly throughout.
Hope you've been training. #100TxJJK

100 Thieves x Jujutsu Kaisen
Tomorrow. 12PM PT.https://t.co/8q3ChC9nnc pic.twitter.com/hKEFsYXJ5G

— 100 Thieves (@100Thieves) December 7, 2022
Apparel pieces, ranging from bottoms and tops to headwear, feature key art from the anime, references to the acclaimed Lost in Paradise ending sequence, and iconic panels directly from the JUJUTSU KAISEN manga. The new collection proudly displays how 100 Thieves surpasses expectations when given the opportunity to memorialize a renowned IP with elite apparel construction and design.
Highlights of the 100 Thieves x JUJUTSU KAISEN collection include: the cotton canvas JUJUTSU KAISEN Chore Coat, the nylon-bonded technical waterproof JUJUTSU KAISEN Asym Jacket featuring key JUJUTSU KAISEN art in tonal screen printed graphics, the custom cut and sew pants JUJUTSU KAISEN Work Pant and JUJUTSU KAISEN Pleated Sweatpant, as well as crewneck, t-shirts, and hoodies in vibrant and muted floral tones.

Calling back 100 Thieves Founder and CEO Matthew "Nadeshot" Haag's lifelong love of anime, the collection with Crunchyroll and JUJUTSU KAISEN is deliberately designed as a way to wear a shared passion while elevating individual style with uniquely crafted apparel.

This drop follows the collaboration 100 Thieves did with Crunchyroll and Attack on Titan in March of this year and solidifies the brand's commitment to bridging popular overlaps in mainstream entertainment and gaming spaces. The 100 Thieves x JUJUTSU KAISEN collection is available on December 8 at 12PM PT, exclusively on 100thieves.com.