Check out the real-world locations of Encouragement of Climb!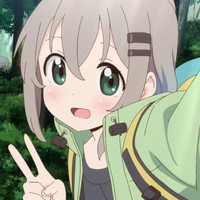 While this season is packed with some of the most sought-after sequels that anime has to offer, as well as many great new shows like ASSASSINS PRIDE or ORESUKI Are you the only one who loves me?, it's, unfortunately for me, a bit of a dry season in terms of anime locations. But as always, every cloud has a silver lining, and so the momentary shortage of anime locations just gives me the opportunity to look back at some older shows from time to time. Which is why in this installment of Anime vs. Real life, we'll be taking a look at one of the most iconic locations of the charming Encouragement of Climb, which also makes for one of the best day trips from Tokyo.

In the cute and light-hearted hiking anime, a small group of highschool girls bond over their shared passion for mountain climbing, taking on one scenic mountain after the next, each one more demanding than the last. But everybody has to start somewhere, and we'll start with one of the first mountains to ever get featured in the show, which is Mt. Takao. And it's no wonder that the 599m high mountain was chosen so early on in the anime, since Mt. Takao offers the full package. On top of being an easy hike, the mountain got an abundance of nature and wildlife to admire, and also has some great city views and charming mountain temples to offer. And the best part about it all, it's only about a 50 minutes train ride away from downtown Tokyo! So whether or not you want to retrace all of Aoi's and Hinata's steps, or just want to see a completely different side of Tokyo, hiking up Mt. Takao is definitely worth your time.

There are several different trails leading up the mountain, all with varying degrees of difficulty, which should all take around 90 to 120 minutes to conquer. Alternatively, there's also the option to cut that time in half by taking either the chair lift, or the little cable car, which is pictured above here.


Just like Aoi, I also wanted to catch a glimpse of a flying squirrel, for which Mt. Takao is quite famous for. Unfortunately, they're mainly nocturnal creatures, so I had to make due with these two little bronze statues just outside of the cable car station. I did however get to see a couple of normal squirrels.


There's a little snack shop at the halfway point of the mountain, just outside of the upper cable car station, which sells the same dango snack as shown in the anime. These grilled rice dumplings were called 'Mitsufuku Dango', meaning three fortunes, one for each dango. They were served with a slightly sweet and sticky walnut sauce, and yes, they tasted just as good as they looked, and also provided some much needed energy for the rest of the hike.

As you can probably see in the picture, it was sadly quite cloudy on the day that I went, but at least the dango made up for it.

Mt. Takao is also very popular due to its many power spots, one of which is this 500 year old cedar tree with it's octopus-like looking roots.
And right next to the tree is this little octopus statue. Supposedly, you'll have great luck by rubbing the statue just like Aoi and Hinata do, but I can neither outright confirm or deny that.


These stone steps are another power stop along the way, and they're supposed to cleanse you of your worldly desires. This I can definitely deny.


Passing through the Wish Granting Ring is supposed to ward off evil, bring good luck, and also grant you a wish. And should we ever get a fourth season of Encouragement of Climb, then you'll know for certain that this power spot actually works.


One of the most impressive stops along the way is the old Yakuoin Temple, which is already fairly close to the summit. The scenic mountain temple has a beautiful main hall, several smaller halls, and many more power spots to offer.

Mt. Takao is closely associated with the Tengu, since these winged messengers of the gods are believed to dwell atop the mountain. There are several Tengu statues around the temple grounds, some of which with crow beaks, and some with long noses like in the image above.

Don't forget to purify yourself at the purification fountain before exploring the temple grounds!


This neat line of Buddhas is behind the temple's small Okunoin Fudo Hall.


It's only about a 10 minutes walk from the Yakuoin Temple to the summit.

However, just like Aoi said in the anime, reaching the top of Mt. Takao was indeed a tad anticlimactic.

I didn't want to use up all the good luck and good fortune I accumulated on my hike, just to wish for better weather, but maybe that's what I should've done. On a clear day you're even able to see Mt. Fuji from here, and during December it's possible to get a glimpse of the so-called Diamond Fuji, which happens when the sun perfectly sets atop the peak of Mt. Fuji. Maybe next time.


Should you ever find yourself in Tokyo with a day to spare, you won't regret making the trip out to Mt. Takao for a little Encouragement of Climb pilgrimage, and it's always a good idea to stock up on some good fortune.
Has anime ever inspired you to try out something new? Let us know in the comments!

---
Wilhelm is an anime tourist, who loves to search for and uncover the real-world spots he sees in anime. You can talk with him on Twitter @Surwill or on Instagram wilhelm_donko.
Do you love writing? Do you love anime? If you have an idea for a features story, pitch it to Crunchyroll Features!