Check out the real-world locations of SING "YESTERDAY" FOR ME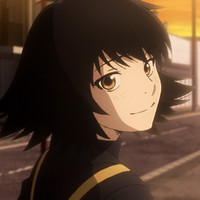 As it did last season, studio Doga Kobo once again comes through to provide my column with some much needed new anime locations. And so, SING "YESTERDAY" FOR ME starts off the current season's run of Anime vs. Real Life installments. This time, however, the studio steps out of its well-established cheerful slice-of-life comfort zone and delivers a truly grounded and somber character drama about the arduous first steps into adulthood which all of us have had or will have to take at some point. It's still possible to see that this is a Doga Kobo show due to all the expressive character acting, but the show's backgrounds — while still beautiful to look at — have all been toned down by a much more washed-out color palette, which perfectly fits the show's atmosphere. But see that for yourself, while we run down all of the SING "YESTERDAY" FOR ME locations so far!
*All images were taken with GOOGLE STREET VIEW
The small convenience store where Rikuo currently works part-time is certainly one of the anime's key locations. It stands for his fear of truly defining his adult self since he still doesn't feel ready for all the limitations and responsibilities a full-time job entails. The anime's Niko²Mart is modeled after a small 7-Eleven next to Matsubara Station. In fact, all of the show's locations so far have been set in Tokyo's Setagaya ward, which is located in the west of the city.
I always have to wonder what actually goes through people's heads when they get to see their own workspaces or homes while watching anime?
While the building in the background matches up quite perfectly, the small backstreet behind the convenience store where Rikuo first feeds Haru's pet crow Kansuke looks fairly different in real life.
The dreary concrete slabs in the background are actually part of the exterior of Matsubara Station.
Instead of taking the train, the characters tend to walk the distance from Gotokuji Station to Matsubara Station, which leads them through the little shopping street north of Gotokuji Station and along the train tracks of the Tokyu Setagaya Line.
Rikuo's and Shinako's sudden reunion prompts them to visit a nearby Gusto family restaurant.
Afterward, Rikuo accompanies her on her way back home, which brings them all the way to the Shimokitazawa area. This location has established itself as a hotspot for creative people, as it is bustling with plenty of independent fashion retailers, music outlets, and live music venues. The area instantly seemed familiar, since it was also one of the main settings of the recent anime given.
Shimokitazawa is also known for its thriving nightlife thanks to the many tucked-away bars, so it's only natural that most of Rikuo's after-work parties end up here.
Speaking of her job, Rikuo works as a teacher at the nearby Nihon Gakuen Junior & Senior High School.
Locating all the parks that appear in the show proved difficult at first since Street View isn't available in most — but some scenes took place in the small Kunugi Park, which is where you'll find these odd panda seesaws.
However, the much more noteworthy is the nearby Setagaya Kuritsu Wakabayashi Park, which is also where Haru's "declaration of war" took place.
Just outside of Setagaya Kuritsu Wakabayashi Park.
Haru's and Rikuo's movie date was supposed to go down at Shibuya's Toho Cinema, but it just wouldn't be a proper drama without a stood-up movie date, now would it?
The underpass Haru drives through here leads her to the Kokushikan University building.
The Kitchen Moriyama shop here in the anime is actually a locksmith in real life.
And finally, Rikuo randomly encountered Haru while she was on one of her delivery trips at the intersection next to Setagaya City Hall, which is the building to the right here.
And there you have it, almost all of the anime's real-life locations so far! And with Doga Kobo's track record, it's almost a given there'll be plenty more places to see in the coming episodes, so be sure to keep following SING "YESTERDAY" FOR ME!
What are your thoughts on the show so far? Let us know in the comments below!
For more, check out Anime vs. Real Life: Where the Boys of given Jam out in Real Life

----------------
Wilhelm is an anime tourist, who loves to search for and uncover the real-world spots he sees in anime. You can talk with him on Twitter @Surwill or on Instagram wilhelm_donko.
Do you love writing? Do you love anime? If you have an idea for a features story, pitch it to Crunchyroll Features!