EX-ARM's director talks about taking inspiration from Spider-Man: Into the Spider-Verse and GHOST IN THE SHELL for the upcoming anime!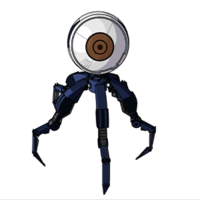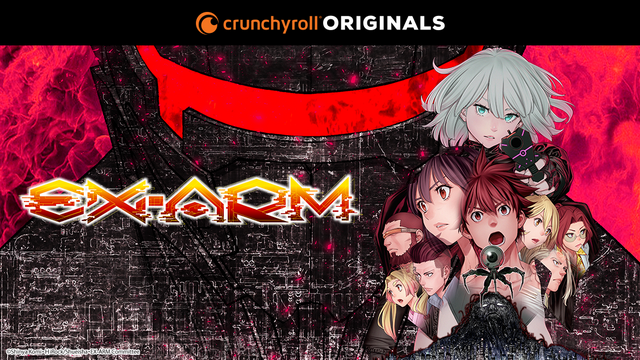 While much of Yoshikatsu Kimura's credits are in live-action, he is nonetheless a big fan of anime. Inspired by Sci-Fi classics like GHOST IN THE SHELL (which he owns the key animation collection book), Kimura will be directing the upcoming anime adaptation of Shinya Komi and HiRock's manga EX-ARM. After directing such films as Karate Girl, as well as credits on the live-action adaptations of Laughing Under The Clouds and Ajin: Demi-Human, Kimura is hoping to bring a brand new perspective to the anime adaption of the Sci-Fi thriller slated to premiere ion January 2021. After stopping by V-CRX for a panel exclusively on EX-ARM, Crunchyroll had a chance to speak with Kimura about what he learned directing his first anime, how he's taking inspiration from Spider-Man: Into the Spider-Verse and GHOST IN THE SHELL for the project, and more!
First, could you explain the premise of EX-ARM?

The story takes place in Tokyo in the year 2030. It's about a battle between the police and criminal organization over super-weapons called EX-ARM that have extraordinary powers.
The story begins in 2014. A high schooler named Natsume Akira, who's scared of electronics, is involved in a traffic accident, and when he wakes up, it's the year 2030. Not only that, all that remained was his brain, which was now part of an armored brain called "EX-ARM No-00α." He now has extremely powerful hacking abilities and is told that he's actually the ringleader behind the terrorist attack that occurred in 2020 that leveled Tokyo, but he has no memory of it. In order to recover his body and memories that were lost, he works with the MPD's EX-ARM Countermeasures Section to stop crimes committed by the other EX-ARM weapons.
What do you think is most appealing about the EX-ARM project?

The fact that the story takes place in 2030 and that there's a super-weapons battle in the near future. I spent a lot of time working out the battle scenes. I worked with an action director, an action team, and handled the storyboard for the action scenes as I would for a live-action film, even though this is an anime. And because of that, I think the action scenes will look incredibly exciting.
What is it about the original manga series that makes it a good vehicle for anime?

The fact that you can enjoy this series from the point of view from the protagonist, wondering what you'd do in his situation, and the fact that this is a science fiction story that doesn't seem that far off into the future. Also, the fact that all of these characters have internal conflicts and we can show how they change throughout the course of the series.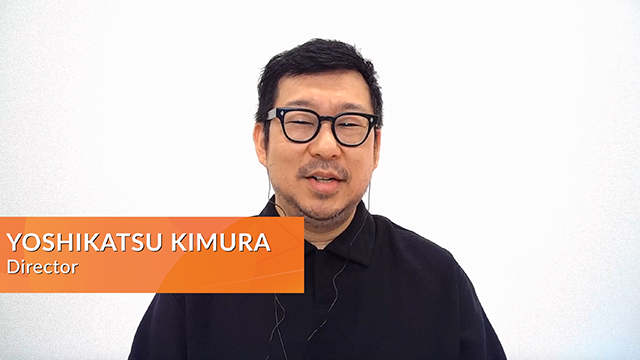 Yoshikatsu Kimura at Virtual Crunchyroll Expo
How closely did you work with the manga author Shinya Komi on this project?

I asked him what he thought were the most important aspects in the original story. While respecting those points, I would ask him if certain ideas I had for the anime were okay as we went along. I wanted to show parts that were not clear in the manga in the anime.
How did you get involved with the EX-ARM project?
Since this project deals with a lot of 3D, they wanted someone who had experience with live-action films, so I was approached by the producers and I decided I'd come aboard.
What drove you to want to direct an anime?

I'm an anime fan myself, so I wanted to challenge myself in making an anime but using the directorial skills I've gained from working with live-action films. Also, I knew if we approached the battle and action scenes like we do in live-action films, we could create an anime that's never been created before.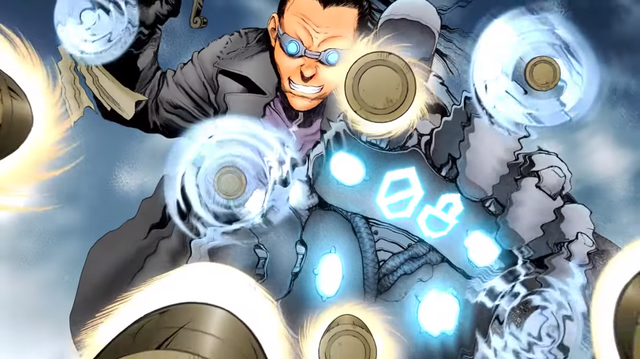 From the anime announcement promotional video
Is it common for a live-action director to direct anime?

It doesn't usually happen. I think this is a pretty rare case. I think it's more common for anime directors to direct live-action. But regardless, I have experience as a director, so I decided to give it a shot. I also think the fact that I'm a newcomer in the field means that I won't be tied down to how things usually are done and I may be able to bring something new.
Did you have any expectations as to what directing an anime would be like? What did you learn most during this process?

Being released from gravity. All of the scenes I had in my head weren't tied down by gravity for once and were freed. What I learned the most is to be able to give even more elaborate direction than what's playing in my head. I want to make sure that all of the images move seamlessly. With live-action, I mold something that's already there, but with anime, we have to make everything from scratch, so that was a huge difference.
What skills are you bringing from your live-action directing experience into directing EX-ARM?

I think my biggest contribution is my communication skills. I was used to talking to all of my staff at once, but with anime, since every part of the production is so fragmented into various teams, I was able to go around to each team and keep in close contact with them as we worked along. As for the direction itself, I'll be using all the experience I have with camerawork and since my mind won't be tied down by gravity like it is sometimes when working with real-life actors, I'll be able to showcase a reality created with that freedom.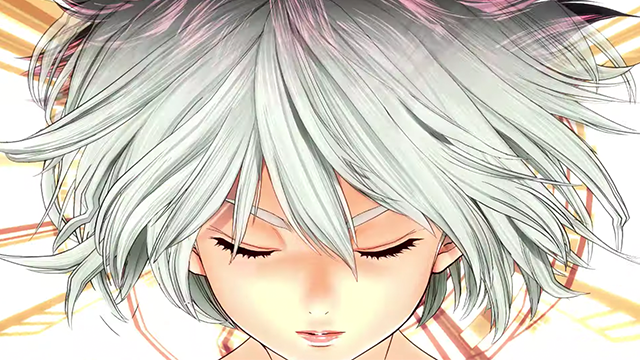 From the anime announcement promotional video
How did your past live-action experience help you to direct anime?
The first thing is that this project has a lot of 3D backgrounds, so it was easy to do some realistic camera work. The second thing is that since I've been moving actors in their acting, I can also move the characters as they need to be in the scenes, as well. And also, I've called upon the team handling the action to help me with the action sequence storyboards, since that's how it'd be done on a live-action project, and since the action is going to be one of the highlights of this series. I think my experience will help me create some very impactful scenes.
Are you inspired by any famous movies?

There are too many to name. If we're talking about this project in general, I think maybe Spider-Man: Into the Spider-Verse, and GHOST IN THE SHELL.
Are you inspired by any famous directors?

Christopher Nolan. I want to be able to pull off direction as elaborate as his.
I understand EX-ARM will be a 3DCG anime project. Why make it a 3D show instead of a 2D one?
I wanted the audience to actually feel like they're in that world themselves, so to speak.
What do you think is most important when trying to make a 3D anime work?

Every single frame and cut of the camerawork are important. And because of that, I needed the camerawork itself to be one of the players in this world.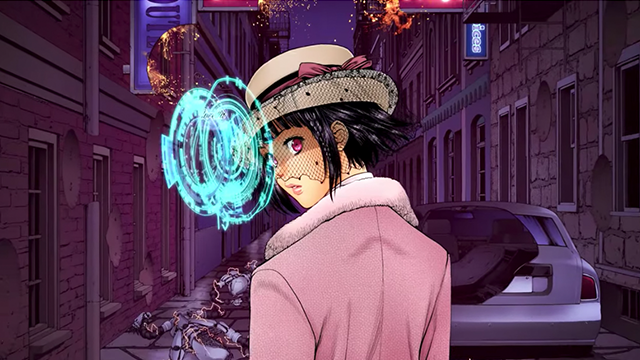 From the anime announcement promotional video
Are you an anime fan?

Of course. I've been watching anime ever since I was little.
What anime did you watch growing up?
When I was really little, I'd watch TV anime like Doraemon and Gundam. When I was a young boy, I watched Captain Tsubasa, Fist of the North Star, and other Jump anime series. Then eventually, the Studio Ghibli films. I would basically watch what was popular at the time. I think the piece that was the most impactful to me was GHOST IN THE SHELL, though. This is the only series I ever bothered to get the key animation collection book for.
Do you have any messages for fans looking forward to watching EX-ARM?

This anime is full of new endeavors and we're waging war against the various sci-fi properties throughout the world. I hope that the audience is able to enjoy the battle scenes with the superweapons and be able to address the conflict of, "What does it actually mean to be human?" along with the protagonists.