Meet the makers of Indian anime Karmachakra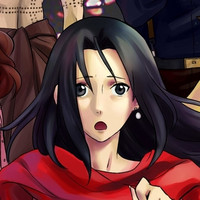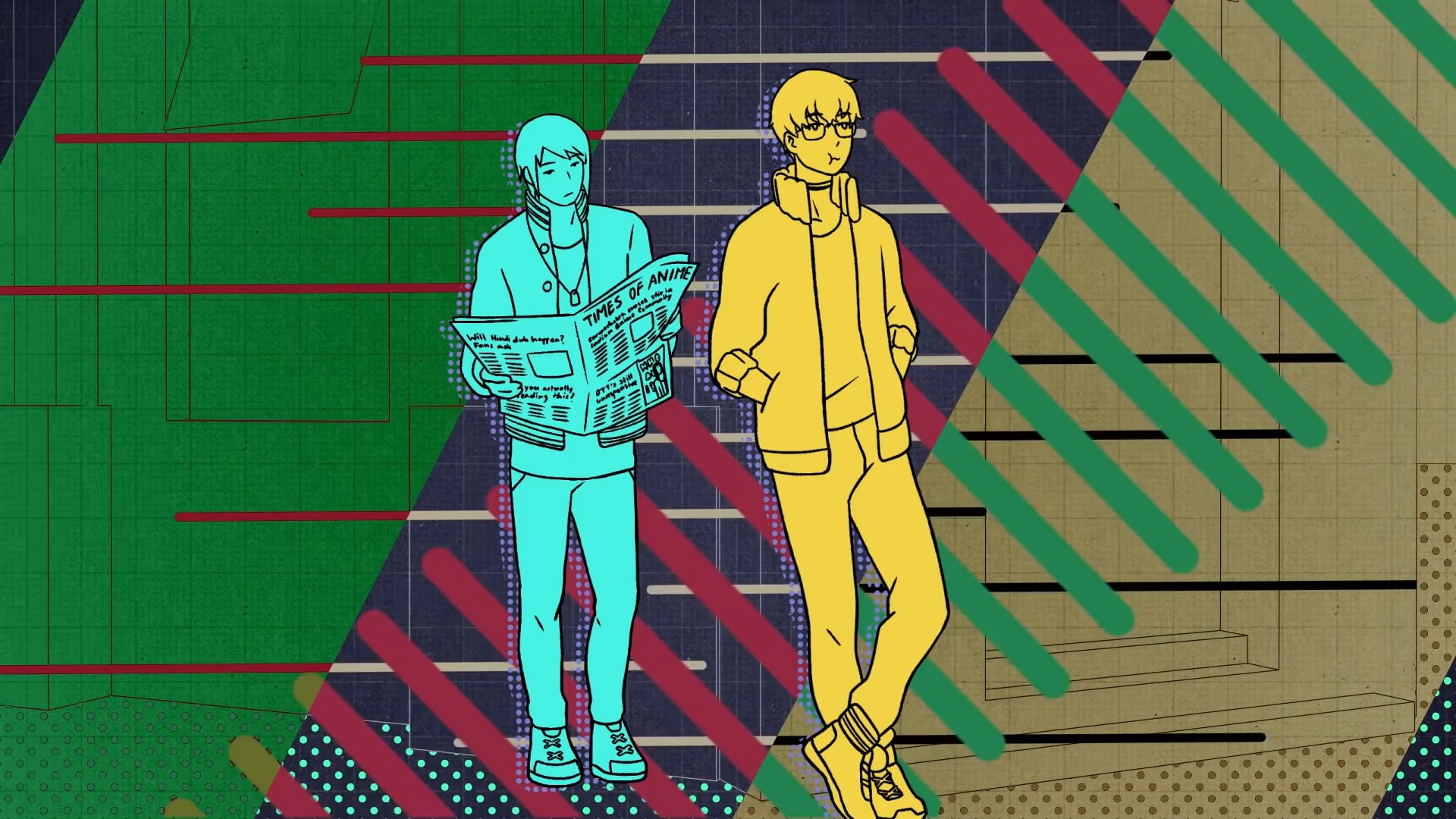 All images via Studio Durga
What constitutes "anime" is a topic of much debate. The general public associates the word "anime" with a particular visual style. Purists, on the other hand, believe that only animation made in Japan can be considered anime, regardless of whether the visuals are on the K-On! end of the spectrum or the Panty and Stocking with Garterbelt end of the spectrum. This is, to an extent, understandable. But can such a strict definition continue to hold weight in an era where anime is becoming increasingly global? Can a production from outside Japan that possesses all the traits we have come to associate with anime be called anime?
The members of Studio Durga — an independent animation studio based in New Delhi, India — certainly seem to think so. They proudly claim to be India's first anime studio. While India has worked on anime in the past — in the form of co-productions with Japan (such as Ramayana: the Legend of Prince Rama) — what sets Studio Durga apart is the fact that they work without any foreign assistance, be it from Japan or elsewhere. Their debut work Karmachakra — an 80-minute Bengali-language film, the first in a series of films — is an entirely independent film, made by a core team of only seven members for animation production. Karmachakra is pending release, but the first 20 minutes of the film have been uploaded on YouTube as a "pilot episode" — which won awards at the Independent Shorts Awards 2020: the Platinum Award for Best Animation Short, and Honorable Mentions for Best Web Series/TV Pilot and Best Original Score. Karmachakra is a supernatural mystery-drama, aimed at an older audience — something that is rare in India, where animation has long been seen as a medium for younger audiences only. The Indian anime community has reacted very favorably to Karmachakra, with many heralding it as a step forward for animation in India.
I reached out to Studio Durga founder and CEO Rajorshi Basu, who was kind enough to answer my questions. We had a great discussion, not only about Karmachakra, but about anime and 2D animation in general. Here's what he had to say:

(The following questions and answers are lightly edited for clarity and content.)

How did you get into anime and manga?
Rajorshi: The first anime I recall watching was Ninja Robots on Cartoon Network — way back when I was three or four years old and didn't really know it was called anime. There was Heidi, Girl of the Alps, also on Cartoon Network, a title from the World Masterpiece Theater collection of anime. It was my first exposure to the work of many old masters, including Hayao Miyazaki. Then they started showing anime on the Toonami programming block, with Cardcaptors and Dragon Ball and all that stuff.
Animax was also a huge factor. I used to check out a lot of stuff on Animax before it finally went away. And then of course streaming services happened. But yeah, it was tough to get your hands on anime and manga back then. I remember that you would just chance upon secondhand manga in shops. That was procurement back in the day. But now it's a different ballgame; one can just open up Netflix and find all kinds of different shows. Throughout the years there have been a lot of different shows that have influenced me, and all of that comes into the stuff that we are doing. I think this idea of doing an Indian anime was something I've had since my early teens to late teens.

So you decided pretty early on that you wanted to make an Indian anime, is that right?
Rajorshi: Yeah, this idea has been with me for roughly half my life. It's just that I actually knew how to do it after a whole lot of experiences. Especially after visiting Japan in 2013. I went there for a pop culture research program where we were actually given access to facilities that make Japanese entertainment, including animation.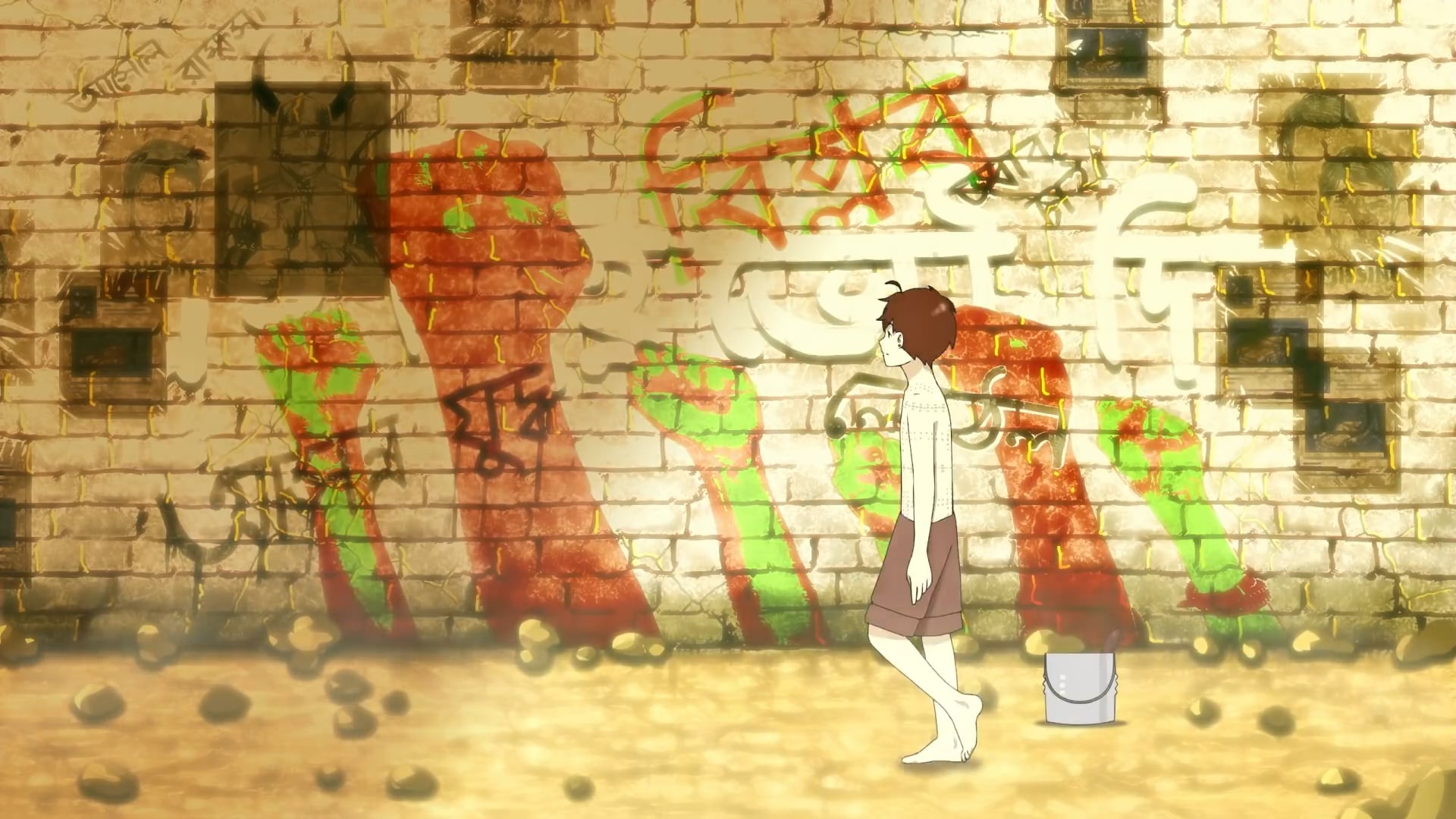 So did you face any opposition in pursuing this path?
Rajorshi: We faced nothing but opposition, actually. In 2017 we'd put out a trailer on YouTube and, you know, it was just a sort of demo. It's not there anymore; we took it off. This was way before we brought out the actual trailer that you see right now. It was only after we took it to the quality that we wanted that people started thinking about the possibility of, you know, Indian anime. Especially after 2019, when the two movies (Weathering With You and Dragon Ball Super: Broly) were released in India. The community started considering the possibility that Indian anime can happen.
I think there are two main challenges. One challenge (which we've kind of got past) was finding the right people for the production because hand-drawn animation is a lost art and it's very tough to find people who pursue that. It was tough finding people, which is also why we are a very small team. We somehow managed, over a number of years, to finish the movie production.
The other challenge (one we are facing right now) is distribution. I think that's because India does not have a proper distributor for anime. Of course, we see some anime on Netflix, Amazon Prime Video, and Crunchyroll. Disney+ Hotstar, which actually has the biggest reach in India, don't showcase any anime. There is a solid market and demand for anime in India but there's hardly any supply, which is why we thought we'd fill that gap in the market. It depends on what kind of channels you go through when it comes to distribution. I mean, we are in talks with Netflix and Amazon Prime Video, and we want to be in talks with Crunchyroll. But it's very hard to find people, to find the correct approach or routes through which you take this product. I think that's what matters. In terms of distribution, routes matter more than the product itself because if you are talking about Netflix or Amazon Prime, they are going to look at it as an independent movie and they are also going to want to see examples of such production that has made it in the market and things like that.
Obviously, there's a huge demand but there needs to be a distributor that recognizes the demand and what it means when something like our product (or anyone who is doing an animated film that is not for kids) gets licensed. Distribution is the final roadblock we are facing right now because when it comes to quality and production values, all of the people that we have talked to have appreciated our work. But when it comes to actually slating on an acquisition session, there's always some kind of discrepancy there. There's no one to handle animated movies when it comes to India, unless you're talking about the kids' market. That's a totally different topic.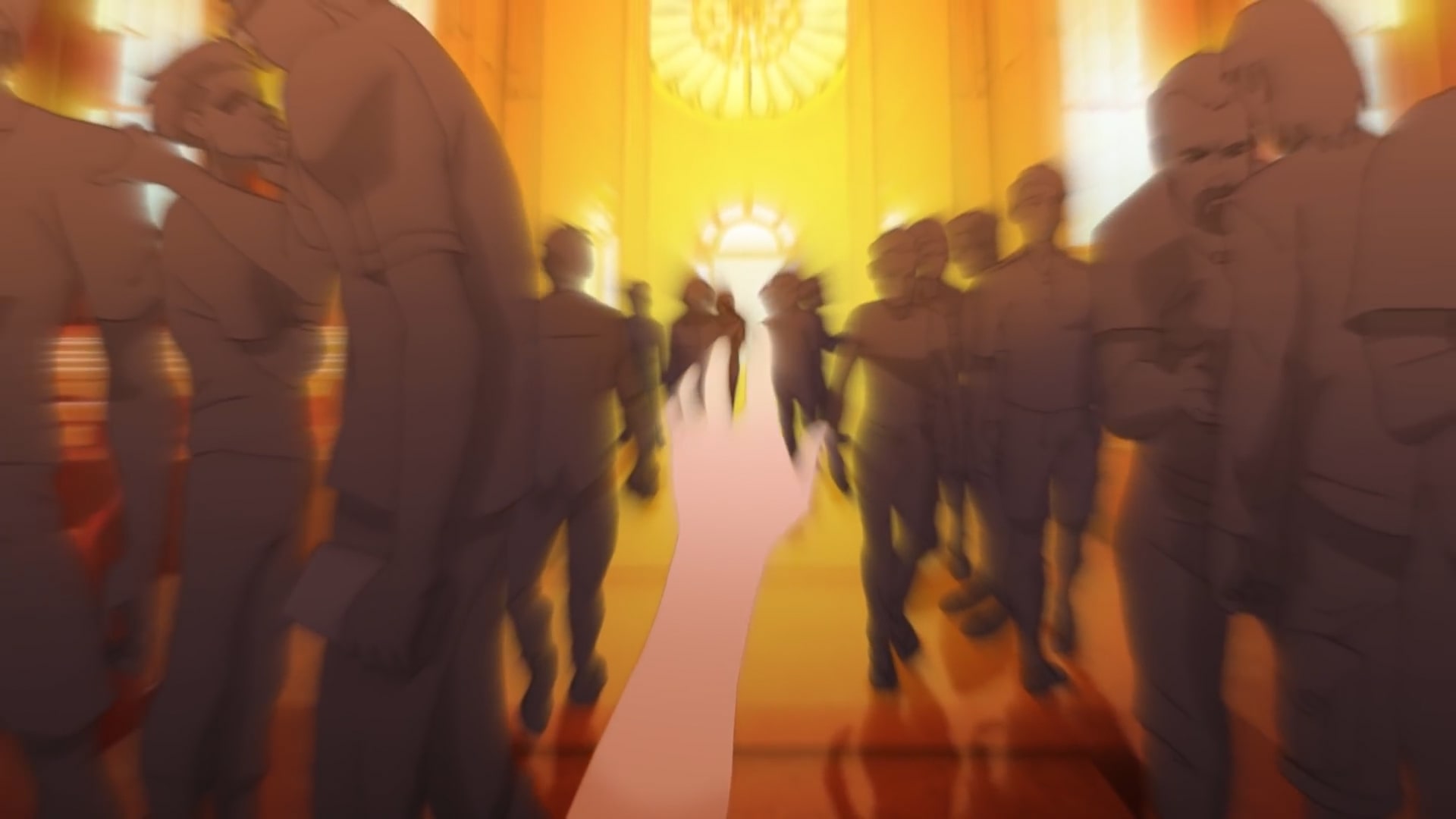 You raise an important point about 2D animation being something of a lost art. In particular, the whole Japanese anime workflow is totally different from what most people are used to doing. So, how did you learn it, and how did you find people with this skill?
Rajorshi: So the current core team is a team of four people, including myself. I personally handle everything other than the actual drawing, because although I've studied design and art and all of those things, music and film production is what I have primarily been trained in and what I have experience in (the former of which I'd been recognized with a scholarship for from Berklee College of Music). Compositing — the final "look" of anime — is something that I learnt entirely on my own through observation and software/workflow research. So I know the process of anime production. There is hardly anyone who makes animation through this process in India. So I would say it is something very unique to our studio.
The people that I have, they were actually making the transition to college back when I hired them. They had considerable skill when it came to illustration and making animation, but it was this project that got everybody up to a certain level. The core team that I started with are still working together — basically the four of us, but we extend sometimes to 10 people. And if you're talking about the total number of people involved in this project, it's over 30. But finding the core team took a long time. I'd actually thought of starting a business with this around four or five years back, and since then it's been about finding people to execute and help out in the process.
When it comes to hand-drawn animation, there is talent out there. There just needs to be a product that makes use of those talents. I wanted to create a forum where talented artists could join in and showcase their capabilities. It's not that 2D animation is completely not there, it's just that it's not focused on by people as a career option because there are no outlets for it that are monetizable. I think that's more of the problem. When you look at some talented students from NIDs [National Institutes of Design, India], you will find that they are very much capable of doing everything that we do. It's just that there's no forum or platform to create a product like this which makes use of both the anime production process as well as the hand-drawn aspect of it.

So if you look at, say, Chinese animation studios, the way they started off was by doing subcontract work for Japanese anime studios. They slowly built up their own base, their own talent pool, and then started to make originals of their own. So, why did you decide to start off with an original rather than go through this process?
Rajorshi: Chinese animation actually has a much richer history. They've been doing their own intellectual properties for longer than they've been outsourcing. But with India that is actually not the case. When it comes to 2D animation we've had collaborations with Japan in the past, whether it's Ramayana or Batu Gaiden. But our main aim was to do something that was completely Indian-produced. I think that's the main draw, so that we could call it India's first anime.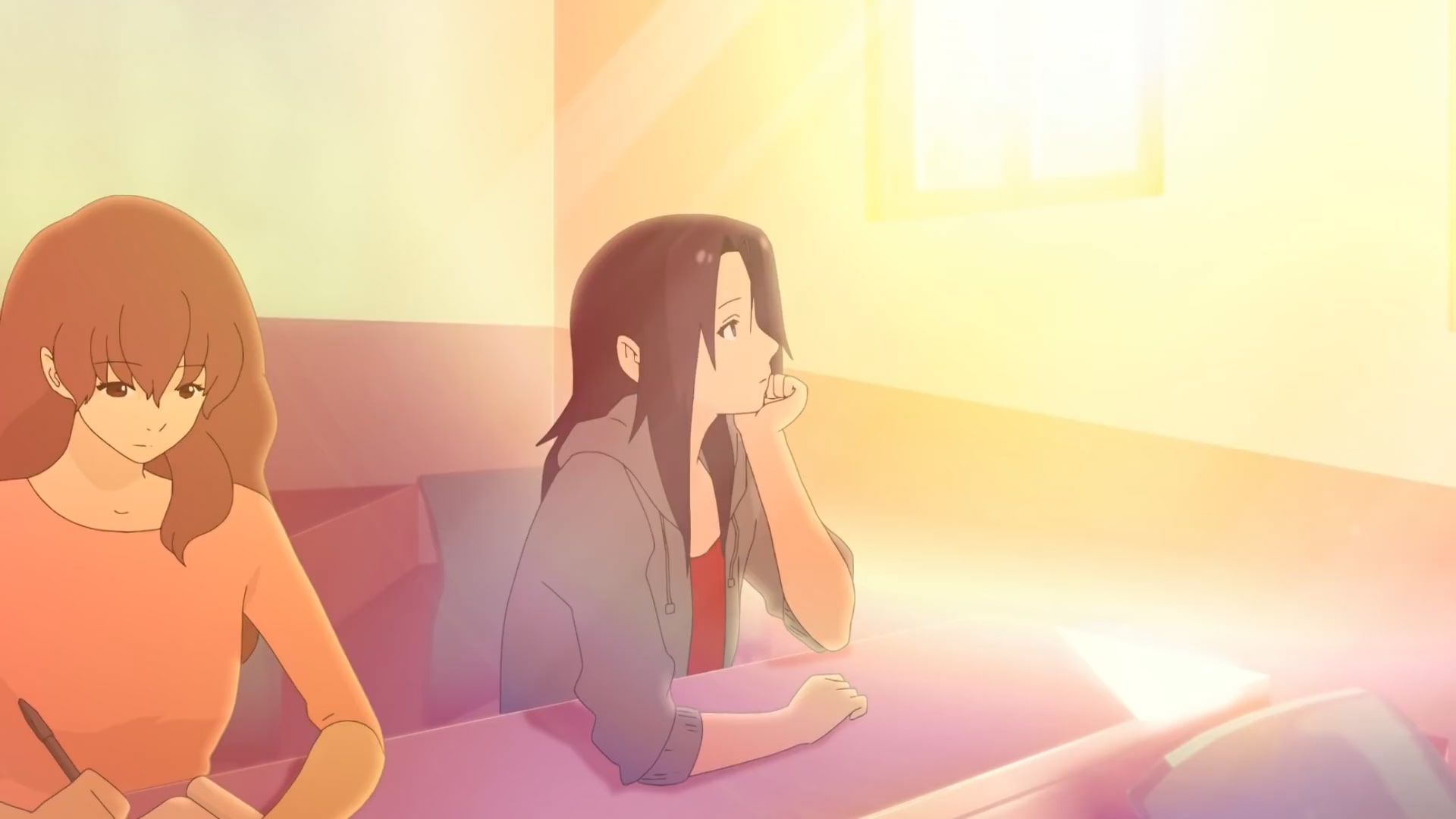 Let's talk a bit about outsourcing outside our realm of animation: when it comes to 3D animation and VFX. India is actually a world player in the market when it comes to 3D assets and VFX being outsourced to us. But when it comes to intellectual properties, there's pockets of brilliance that surface from time to time, especially in the non-3D space, because the 3D space is a framework in itself, a framework that I personally have also been very connected with in the past, in all the projects that I've freelanced for (when it comes to music, editing, and the post-production side of things). When it comes to hand-drawn animation, I would say that there are these pockets of independent production which do not find the correct outlet or distribution platform. But they're there; they've been there for a very long time. They're not necessarily practicing the anime art style like we're doing, but they're doing hand-drawn animation nonetheless. And the quality and execution is something that's worth showing to the world, it's just that there's no proper distribution channel as I was saying. Why anime? That's because there's huge demand for this particular art style. Since there was already a demand for it, as well as respect in the community for something that is a product made by India for India, that is where we came in and thought "this is a niche we want to fill."
And look, most of the artists who worked on this project have already worked on commissions for foreign clients all of their lives. We don't look at outsourcing as a route that we necessarily have to do first before we make our own intellectual property. Because we do that anyway: when it comes to making small animations for brands, or working for clients that are primarily non-Indian. The whole idea about this project is that it's by India and for India. I wouldn't go so far as to call it a statement, but it is a specific niche that's appealing to a lot of people, thankfully.

So let's talk a bit more about Karmachakra itself. When I saw the trailer on YouTube, the art style stood out to me, and it reminded me of a couple of things. One was the works of Mamoru Hosoda, with his distinctive style of flat shading. The other was Shin Sekai Yori, which has sticker-like 2-dimensional character designs but with mood lighting and effects and appropriate color palettes to create an atmosphere. Were any of these your inspirations, or were there other influences?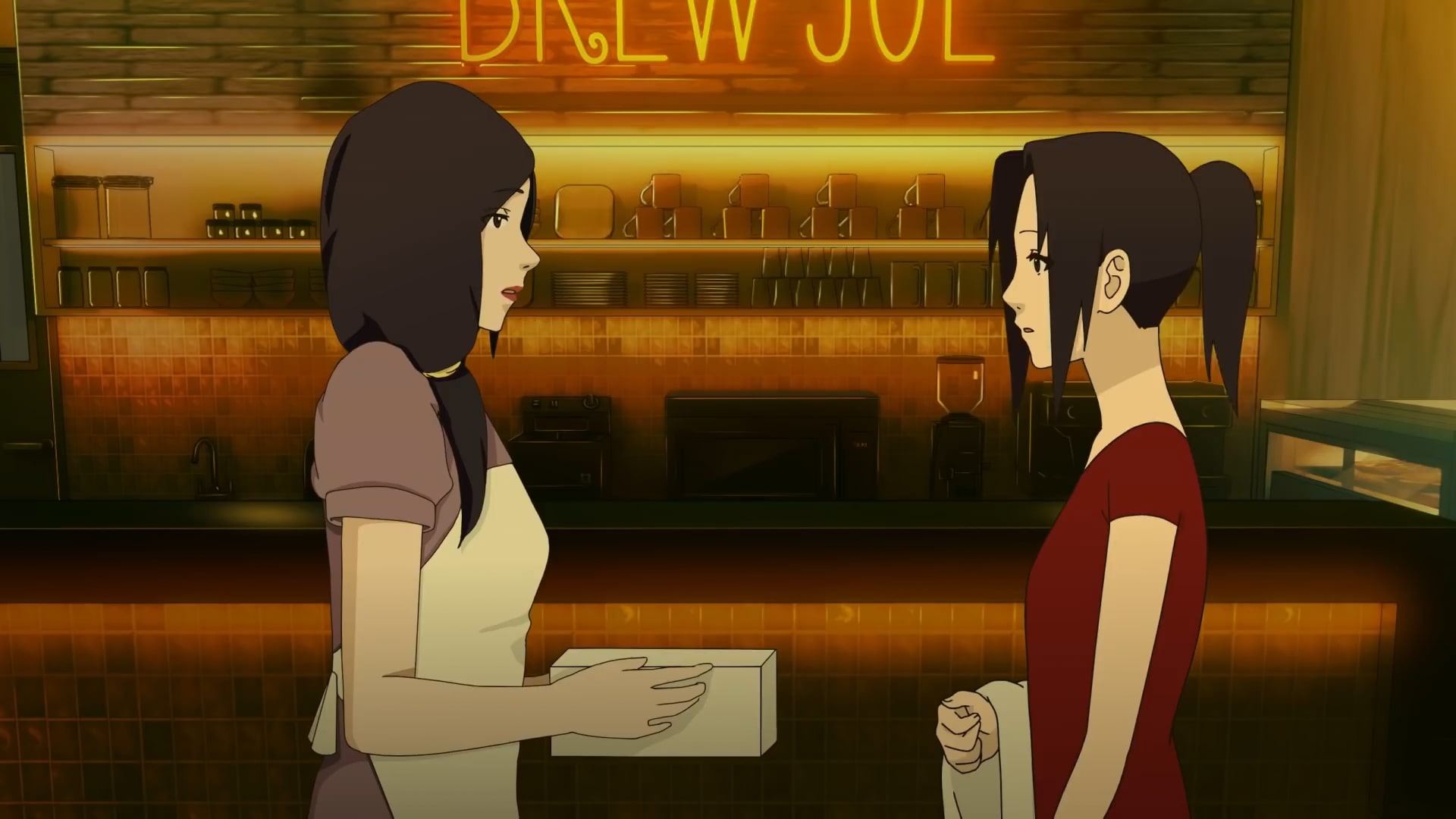 Rajorshi: I mean, Mamoru Hosoda is an inspiration for any animation filmmaker. My personal inspiration, in terms of direction and in terms of storytelling, is Satoshi Kon. You know, works like Perfect Blue, Millennium Actress, Paranoia Agent: all these films and shows that are very loved, conceptually and thematically. My second influence would be the directorial signature of Tetsuro Araki (Death Note, Attack on Titan); I think that directorial signature is very alluring. In terms of how to tell a story through many characters, I'd say Durarara is an influence. I mainly chose to go with urban fantasy, inspired by the unique approach that light novels like Boogiepop or Nisio Isin's works take. Other than that, I think my all-time favorite director is Shinichiro Watanabe (Cowboy Bebop).
Some more important key influences that left a huge mark on my imagination of what the medium can be are:
Wolf's Rain, Black Lagoon, the Steins;Gate franchise, Terror in Resonance, Michiko and Hatchin, Barakamon, Mushi-Shi, Great Pretender
Spirit-world action-comedies like The Devil is a Part-Timer, Blood Lad, Hoozuki's Coolheadedness, and Noragami
Mind Game from director Masaaki Yuasa
Any project involving character designer Yoshitoshi Abe, like Texhnolyze, Serial Experiments Lain, etc
There's also the noitaminA block stuff; short, offbeat 11-episode per cour series with a broader audience in mind. Brings to mind the makers of the noitaminA logo animation, Studio Rikka and their charming sci-fi works such as Time of Eve and the like.
In terms of manga:
The superlative, mind-game ridden works of Shinobu Kaitani
The out-of-this-world panelling in works by Keiichi Koike
The poignant interpersonal/social drama from folks like Shuzo Oshimi and Inio Asano
The artful, satirical guro manga from people like Shintaro Kago
The sprawling, epic series from the legendary Naoki Urasawa, such as Monster and the like
Brilliant food/drink manga such as Bartender and Sommeliere by Araki Joh, or even Oishinbo.
These are just names I can think of right now, but there's actually plenty of influences for all of us here at Studio Durga.
Let's talk about the OP. From Episode 0 of Karmachakra, what strikes me as its most "anime" element is its OP. From the song itself, with its "anime theme song" vibes, to the color palette reminiscent of the Psycho-Pass OP, to the character-focused cuts reminiscent of the Baccano and Durarara OPs, to the text on screen reminiscent of the Cowboy Bebop OP: this OP screams "anime." OPs usually are a studio's way of enticing viewers to watch an anime, so clearly, a lot of effort went into this OP. And it's a really attractive and alluring OP. What went into the making of this OP? How did you storyboard it, and how did you compose the opening song? How much more effort was it to animate, comparatively?
Rajorshi: The OP song was composed, arranged, produced, and played by me more than six years ago. At the time, I was inspired to make a melody and instrumentation that sounds "classic anime." It was a personal project back then, and I had no idea I was going to be using it for an anime production of my own in the future. So when it was time, my mom helped with the lyrics and I asked Tanisha (the singer who I've collaborated with on the ED as well) to sing out the lyrics composed for the song. It was a blast to make. Unlike the ED, which I composed much more recently, the OP arrangement is more busy than minimal, which was my style back then and which probably works better for the usual high-energy anime OP.
Unlike background scoring, which is set to edited bits of animation, the animation for the OP was set to the music instead. We were using a scratch track and timing every cut to whichever hit we wanted it to fall on. The choreography and transitions took more time than standard animation, as the entire thing was meant to seamlessly flow with non-stop fluid animation. The effort varies in anime production from shot to shot, but in the case of the OP, it was about tying together an entire string of money-shots. Apart from the animation, we had a lot of fun with the compositing as well. Doing MVs is the most enjoyable activity for us.

Let's talk about the world of Karmachakra. What inspired it? Personal, lived experience or literature and other media?
Rajorshi: Karmachakra is a series of movies. The second and third are what we're working on right now. The second is more of the action-thriller kind, and the third/finale is along the lines of philosophical sci-fi. But the first one is more of a mystery-drama. I'm a huge mystery buff; that's a sort of personal favorite genre of mine. So thematically I think the first movie of Karmachakra is mostly a mystery-drama with certain supernatural elements and certain cultural elements to those supernatural elements. So there's many different layers. I usually like to do something that is layered, something that is character-driven but layered not only in the histories of the characters but in the lore that ties it all together with a supernatural theme, and also the third layer that puts them in a cultural context. These are basically the three levels that we're working on when it comes to Karmachakra.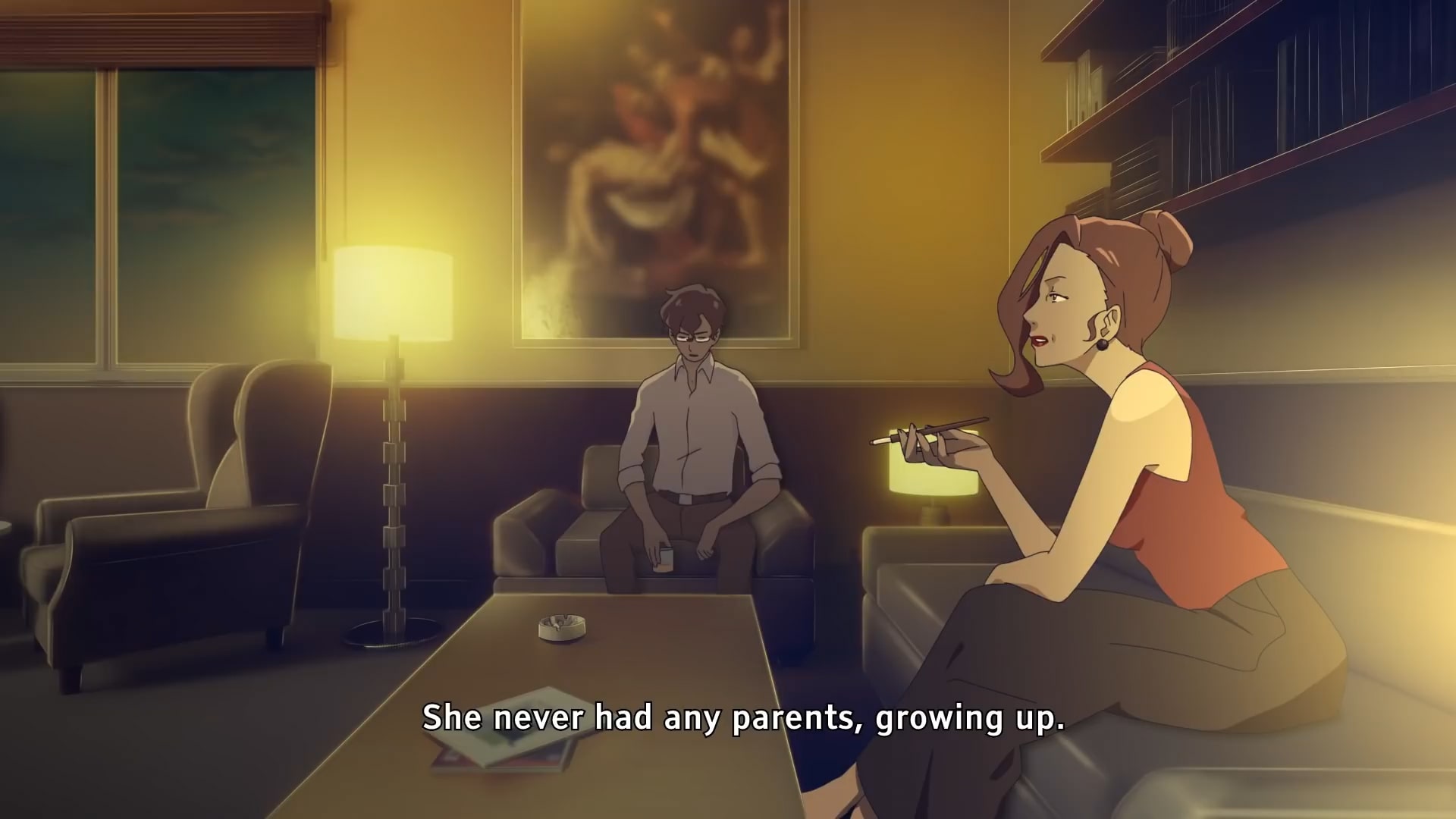 When it comes to cultural influences, there's me being a Bengali and hence making this in Bengali. That is something I had in mind from the beginning. Having connections to the Bengali film industry, getting some of the best names from there to do voice acting on this: that was definitely part of the plan.
For the script, I've had many, many different influences. My background is quite varied. Since I was a kid I've always been a music buff. I was very much into classic/prog rock and concept albums from the '70s and '80s, apart from my production and performance background in jazz, jazz fusion, RnB, soul, and funk. So storytelling is a huge part of music for me, whether it's through film scoring or whether it's through a concept album where you tell stories through music itself. Other than that, I graduated in English literature, which is a huge part of the general approach I take to things when it comes to layering and writing for film. For this production, between film, literary works, musical works, and anime, there's a LOT of influences. I wanted to take all those influences and make something that was cohesive enough for someone who was watching, but at the same time wasn't predictable or cookie-cutter like.

Are there any talented Indian animators you'd like to spotlight?
Rajorshi: I would like to talk about Ghost Animation. They've been working on little animated clips for Bollywood movies for a very long time, but recently they made a short film, Wade, set during a flood that happened in Bengal. They put it up on Kickstarter, promoted it, and successfully got it funded. I think it won an award at Annecy or something. And it's all hand-drawn.
Apart from that, there's a couple of guys who've been in the Indian anime community and illustrator community for a very long time. Their names are Krishna and Balram Bannerjee, but they're informally called the Xong Bros. They're primarily comic artists, so they don't do a lot of animation, but they also work on animation for indie games made by foreign studios: they make some trailers and the like for them.
There was also this short film that was commissioned by Royal Stag Short Films, called Death of a Father. Entirely hand-drawn. Not the anime artstyle, but entirely hand-drawn.
Lastly, there's Jazyl Homavazir. A long-time animator, illustrator, and coach in the Indian comics/animation scene in the art style of manga. Both him and the Xongs are dear friends of ours who support and appreciate our initiative.

Do you have any parting thoughts for our readers?
Rajorshi: I would say don't make any compromises. If you know you're capable of doing something, whether it is independently or whether you have backing or whatever it is, don't make any compromises and do something that is only an approximation of what you actually want to do. If you have a vision, just go ahead and do it, and then see what happens. You might succeed, or you might fail, but that will be a learning experience. Just because something is tangentially related to whatever vision you might have, don't settle for less.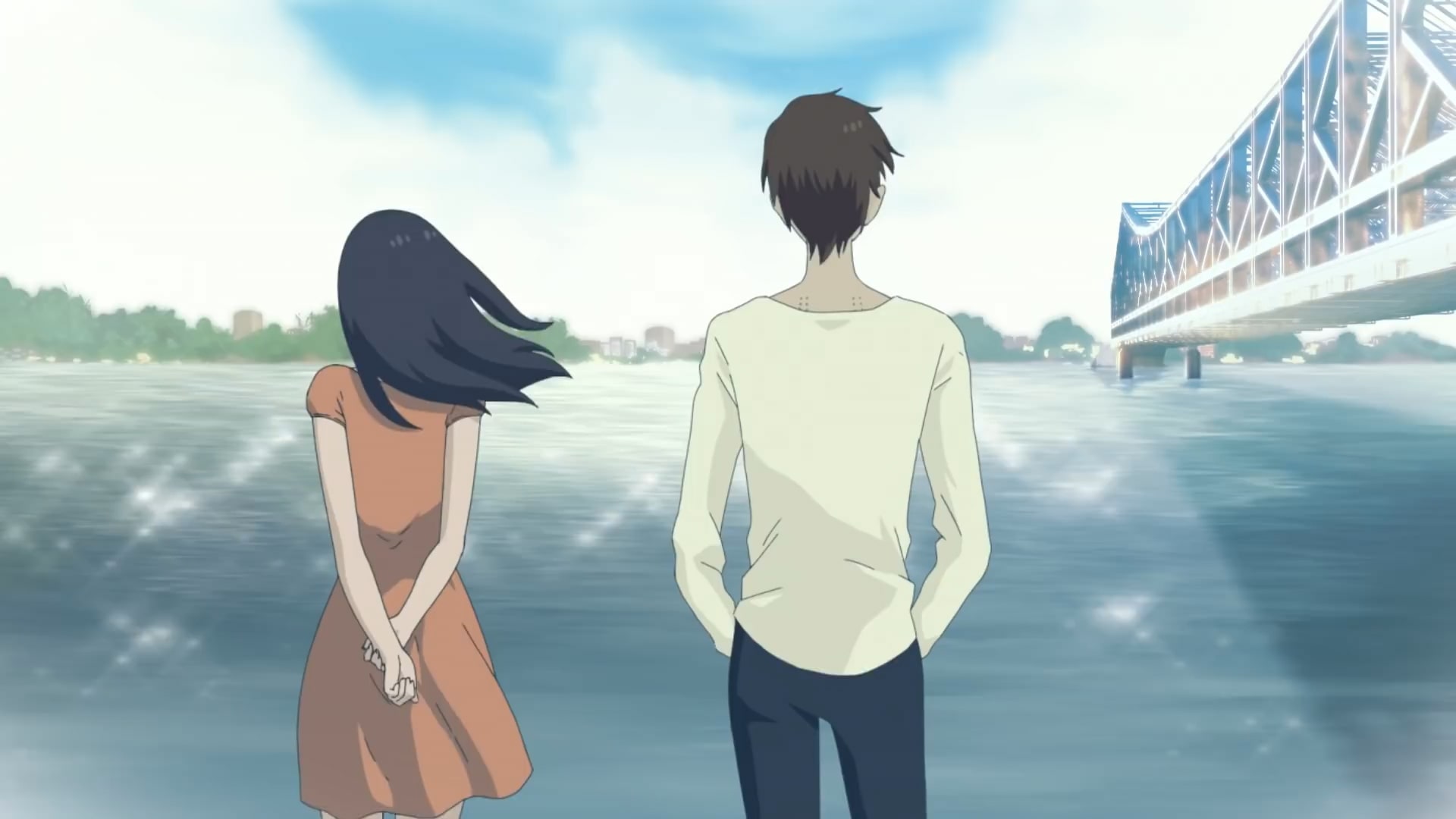 Are you excited for Karmachakra? Let us know in the comments!
Do you love writing? Do you love anime? If you have an idea for a features story, pitch it to Crunchyroll Features!