Choose from a wide selection of shows, from the '70s to the present day!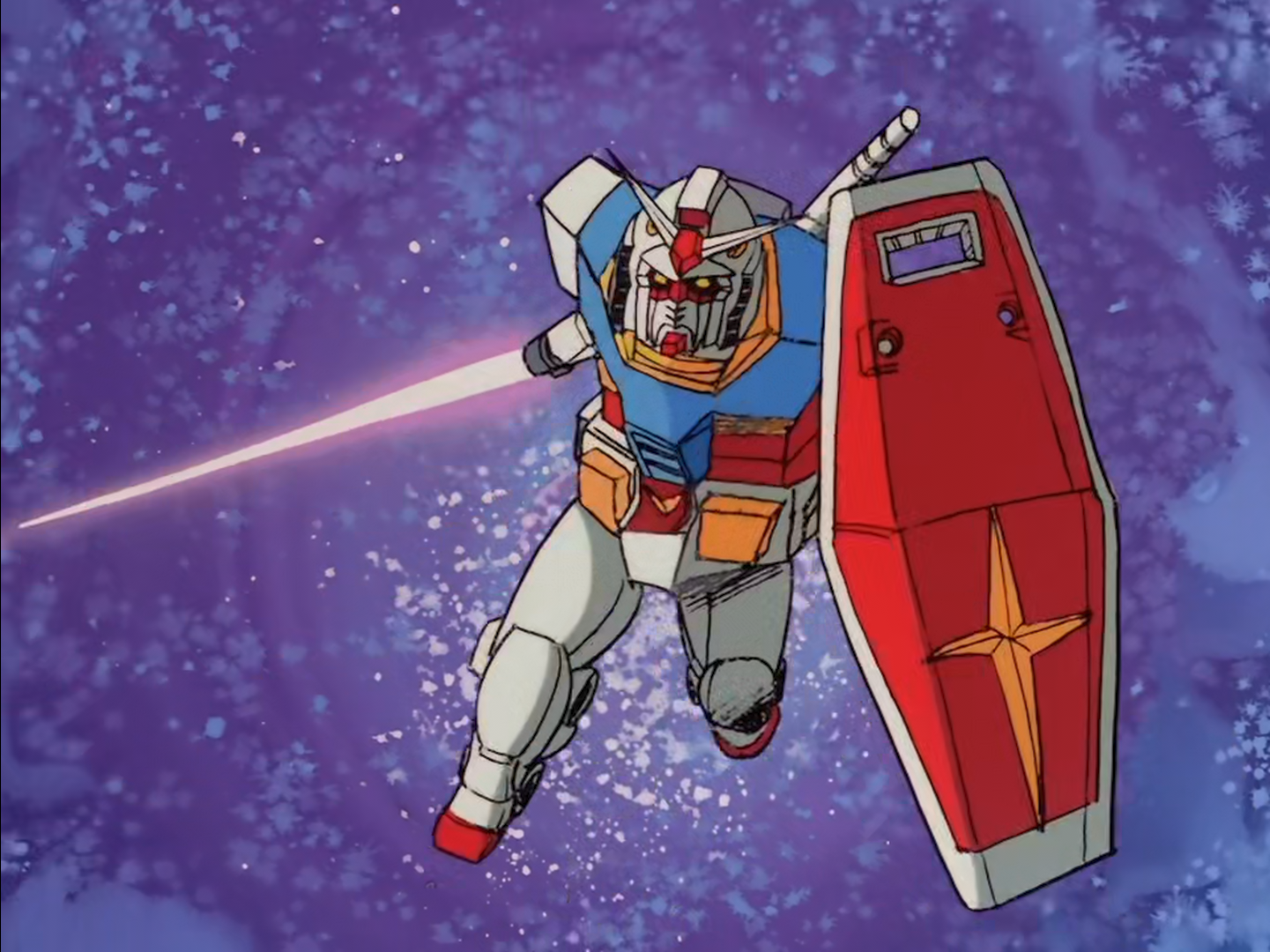 Mecha is possibly the most influential anime genre of all time. Mecha's influence can be felt not only in anime and manga, but also in tokusatsu (live-action with heavy special effects), videogames, and even Hollywood (with the likes of Pacific Rim and Edge of Tomorrow). Many older anime fans got into the medium through classic mecha shows like Macross or Go Lion (aka Voltron). While some may say the genre is past its prime, mecha shows continue to enjoy popularity even today, as the recent SSSS.GRIDMAN franchise can testify.
Most anime fans have watched at least one mecha anime, but few explore the genre fully outside of household names like Gurren Lagann, Code Geass, and Neon Genesis Evangelion. With such a long and decorated history, it's easy to become daunted by the sheer volume of shows (and their length). Fear not, however, for that is where we come in. Here is a small selection of shows to help get you into the genre. Once you're done with these, you'll be a mecha nut just like me. Even if you're already one, you'll no doubt have fun watching or rewatching these titles. Let's get started!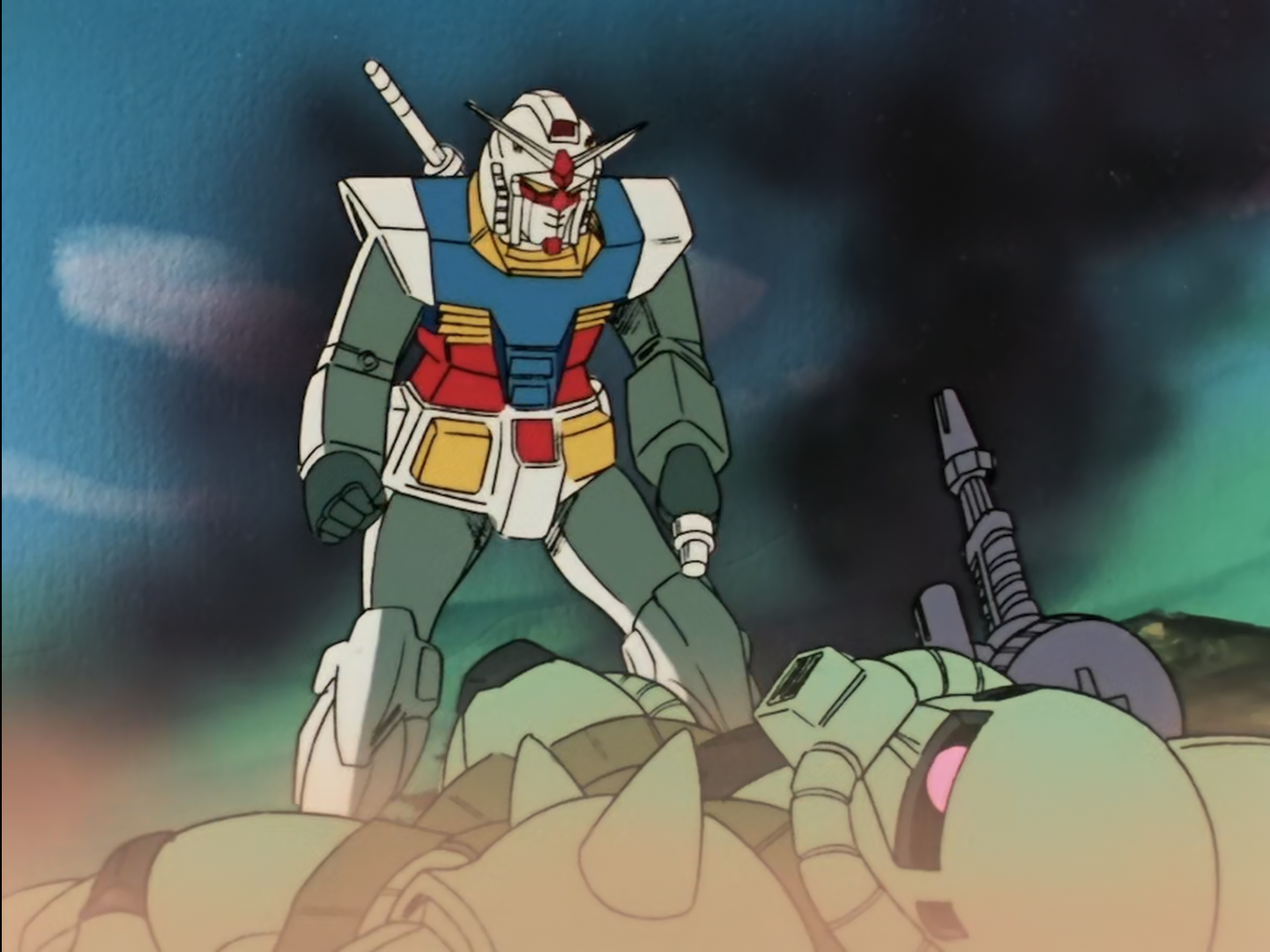 Is there any better place to start than with the grandparent of most modern mecha anime? 1979's Mobile Suit Gundam not only kickstarted the massive Gundam franchise but is also credited with creating an entire new genre of mecha: the "real robot" genre — characterized by an emphasis on technological realism and groundedness as opposed to the quasi-magical "super robot" genre.
In a future where most of humanity has moved to space, a breakaway entity called the Principality of Zeon declares war on the Earth Federation, gaining the upper hand thanks to their terrifying giant robots called "mobile suits." Caught in the middle of this conflict, young Amuro Ray must pilot the Earth Federation's own mobile suit, the Gundam, and face his greatest rival, Char Aznable. Mobile Suit Gundam has aged remarkably well and serves as a fantastic introduction to the mecha genre.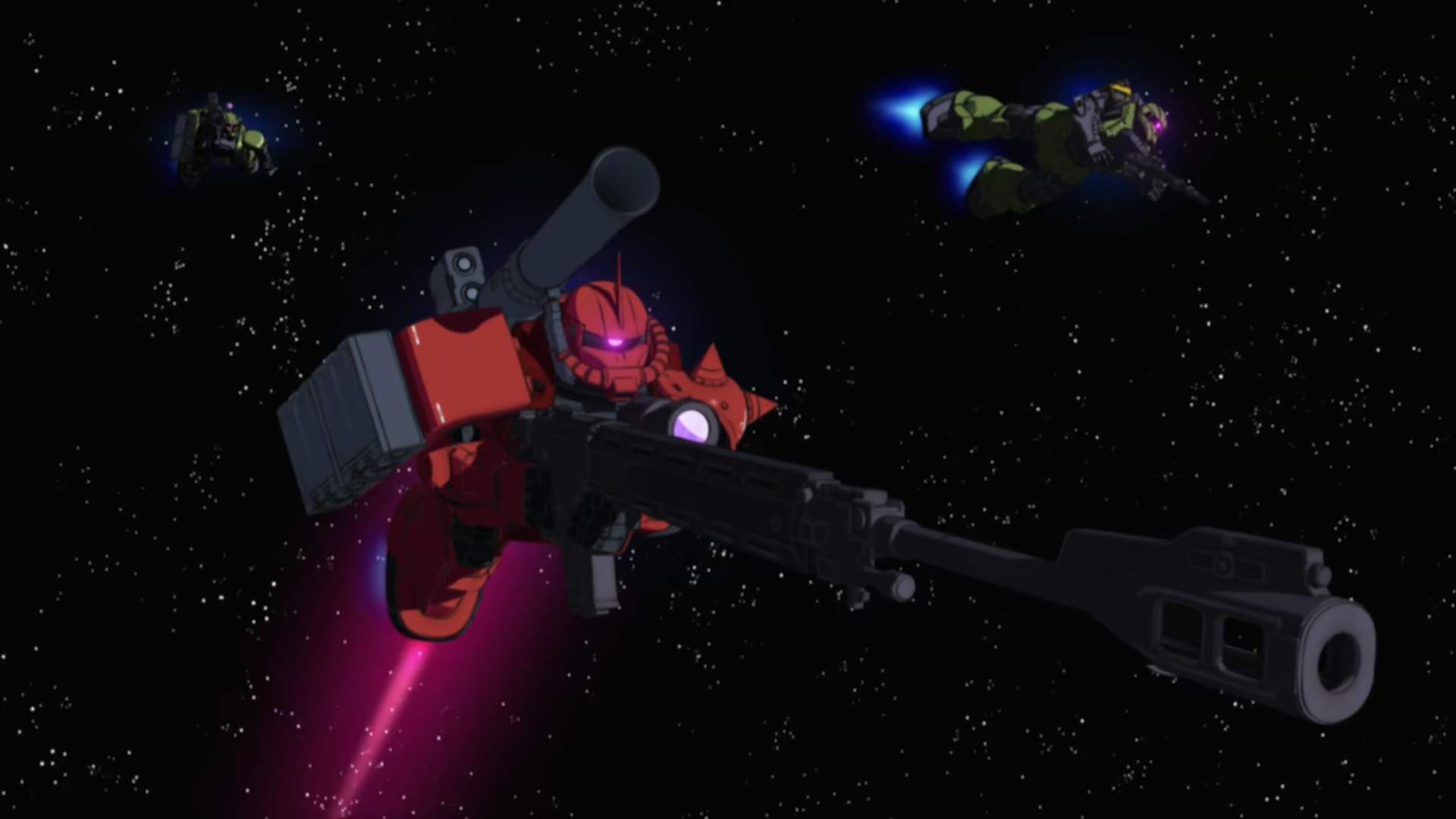 So you want to get into Gundam, but you don't want to commit to 43 episodes just yet? Then I have the perfect anime for you! Adapted from Yoshikazu Yasuhiko's manga of the same name, MOBILE SUIT GUNDAM THE ORIGIN Advent of the Red Comet is a short retelling of events from the original Mobile Suit Gundam, but from the perspective of Char Aznable, the main antagonist of the original series.
If you like Char-ismatic Char-acters, this is the series for you. There is no one in Gundam history more iconic than Char, and this series shows the beginnings of one of anime's most complex and flawed characters. If Char's story doesn't grab you, the movie-quality production values most certainly will. I can guarantee you'll be interested in checking out the rest of the Gundam universe by the end of this.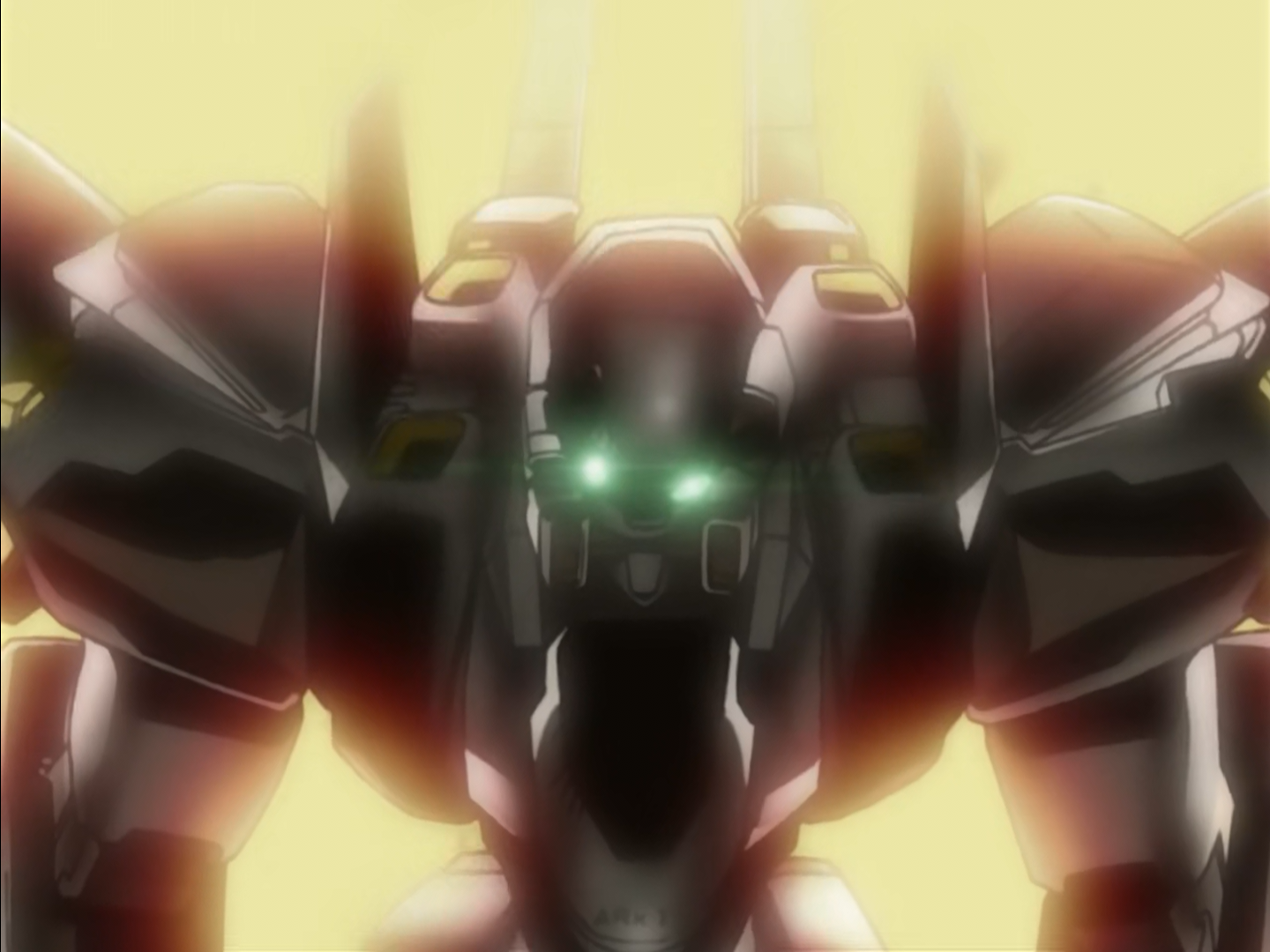 Perhaps outer space is not for you? Perhaps you'd like something a little more grounded? Mecha has got you covered in that department as well. Full Metal Panic! follows the misadventures of Sousuke Sagara, a sergeant working for a private military organization, in his quest to protect a seemingly ordinary Japanese high-school student, Kaname Chidori.
Comedy, romance, mystery, mecha action — Full Metal Panic! has got it all. Much of the humor revolves around the military nutcase Sagara trying (and failing miserably) to blend in with the high school setting. He is absolutely hilarious, and his dynamic with Chidori is fun to watch. The mecha designs are more on the militaristic side, and the battles are surprisingly believable. Watch Full Metal Panic! and its sequels for one of the most varied experiences you can get from a mecha show.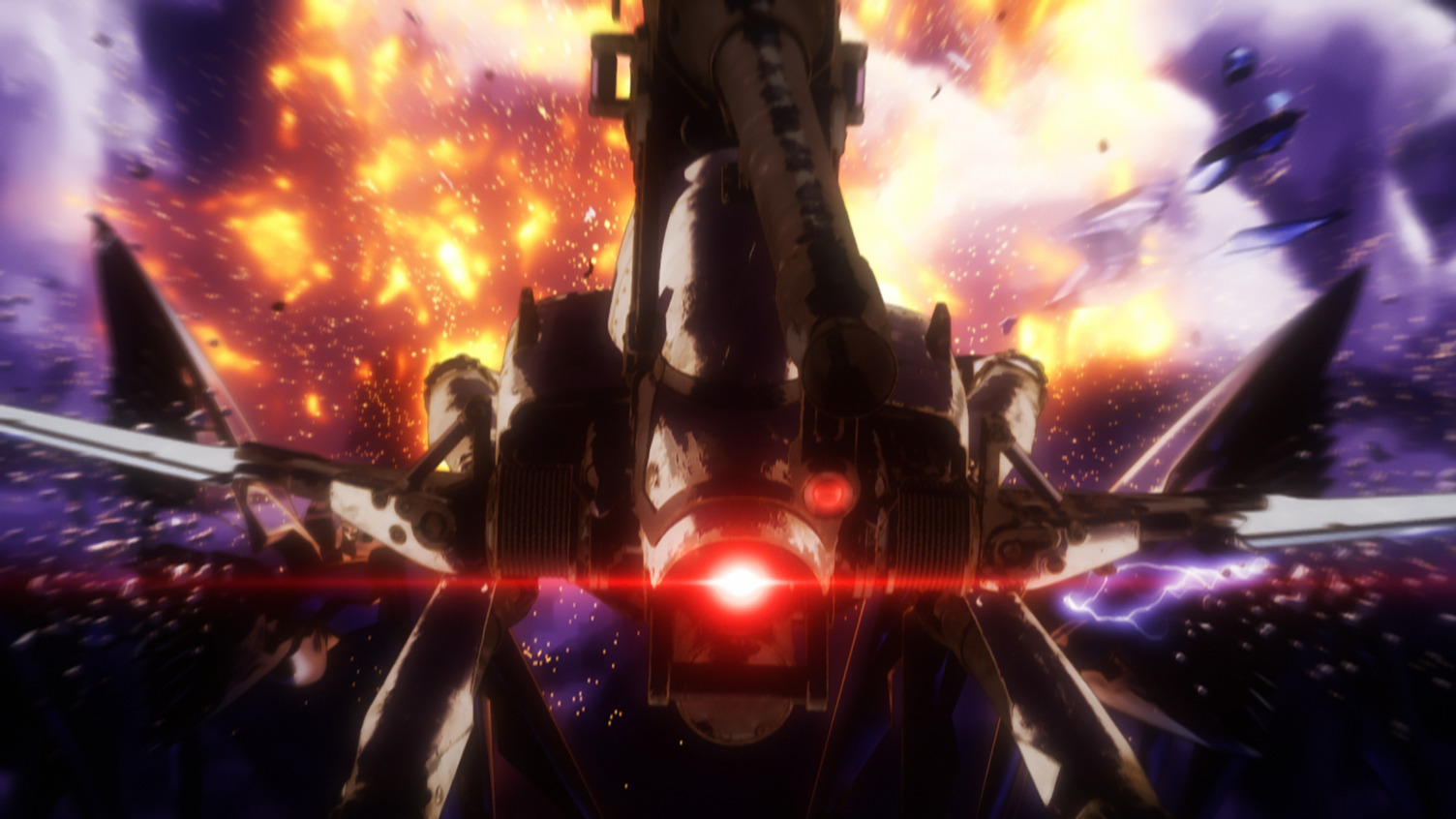 Are you looking for something even more grounded? Enter 86 EIGHTY-SIX. Gone are the humanoid robots that dominate most of the mecha genre. The mecha of 86 EIGHTY-SIX are more practical and insectile in nature, not unlike the spider tanks of Ghost in the Shell fame. The conflict is gritty and not glorified at all, and the story doesn't pull any punches with its subject material.
The Republic of San Magnolia fights a war with its neighbors with the help of a drone army. They report zero casualties, because these drones are all unmanned, of course. Or are they? The reality may shock you to the core. 86 EIGHTY-SIX is a tale of persevering in the face of oppression, injustice, and war. With more episodes yet to air, who knows where the story will go next?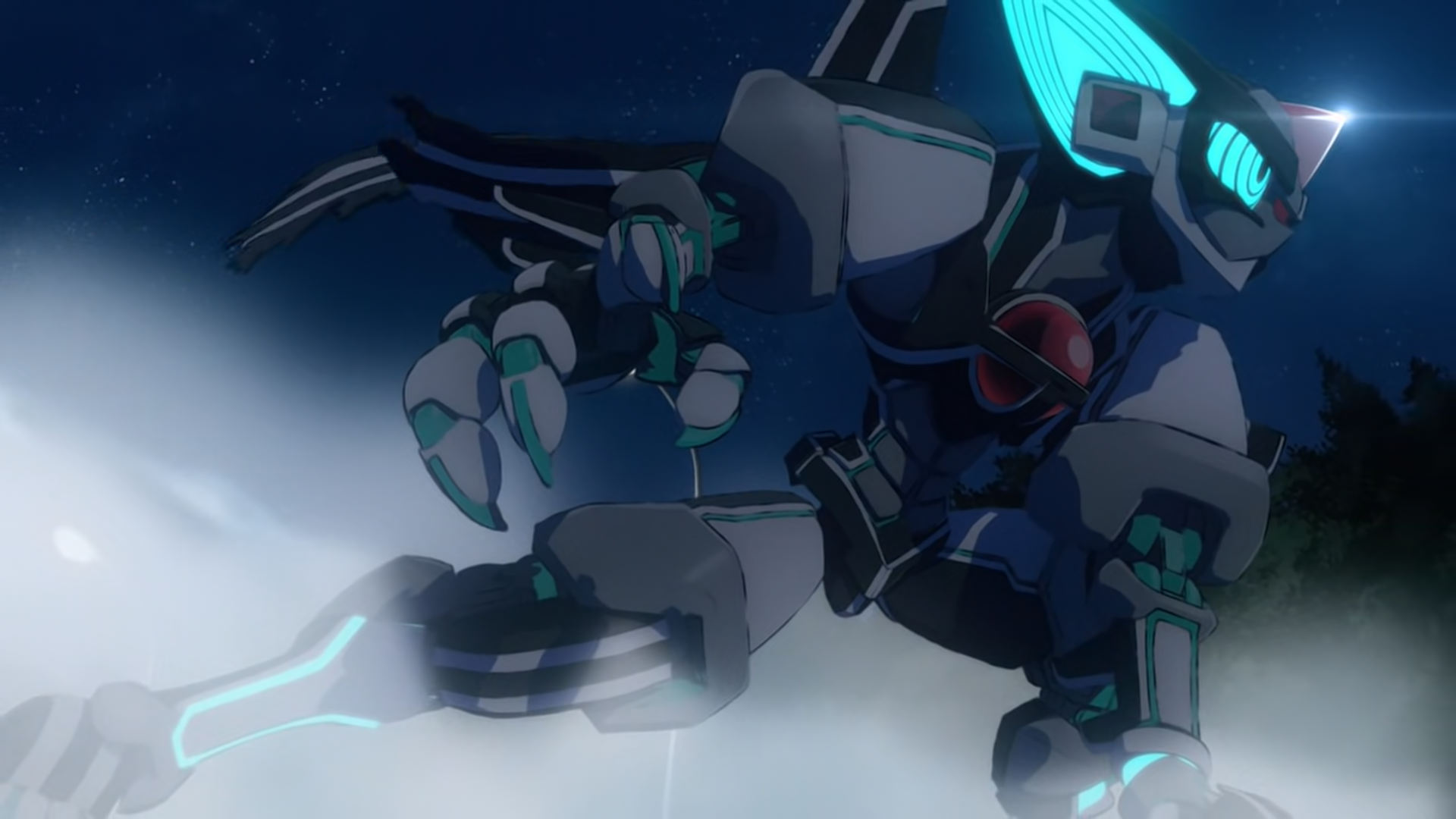 How about we go the other way entirely? How about a zany, ridiculous, over-the-top mecha experience? From Satoshi Mizukami — the mind behind Lucifer and the Biscuit Hammer and Spirit Circle — comes Planet With, the story of an amnesiac boy who pilots a mecha — which is also his cat — and fights the seven superheroes of his town with the help of a gothic lolita maid. Just your everyday premise.
Mizukami's characteristic weirdness is on display as he delivers an experience that is equal parts FLCL and Gurren Lagann. It's easy to get lost among all the surrealness — your head will no doubt be filled with more questions than answers. Why does he live with an oversized cat?. But the core of the series is its cast: the way it explores them and the way they bounce off of each other. At a mere 12 episodes, Planet With is one of the most tightly crafted mecha experiences in recent times, and a good one at that. Don't miss out on this underrated gem.
With over 50 years of history, it is unlikely that one will run out of mecha anime to watch. For shows may come and shows may go, but giant robots are forever.
What's your favorite mecha anime? Let us know in the comments below.
Do you love writing? Do you love anime? If you have an idea for a features story, pitch it to Crunchyroll Features!