Find out what it's like to juggle being both the Warden of Time and a livestreamer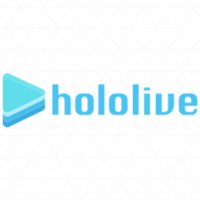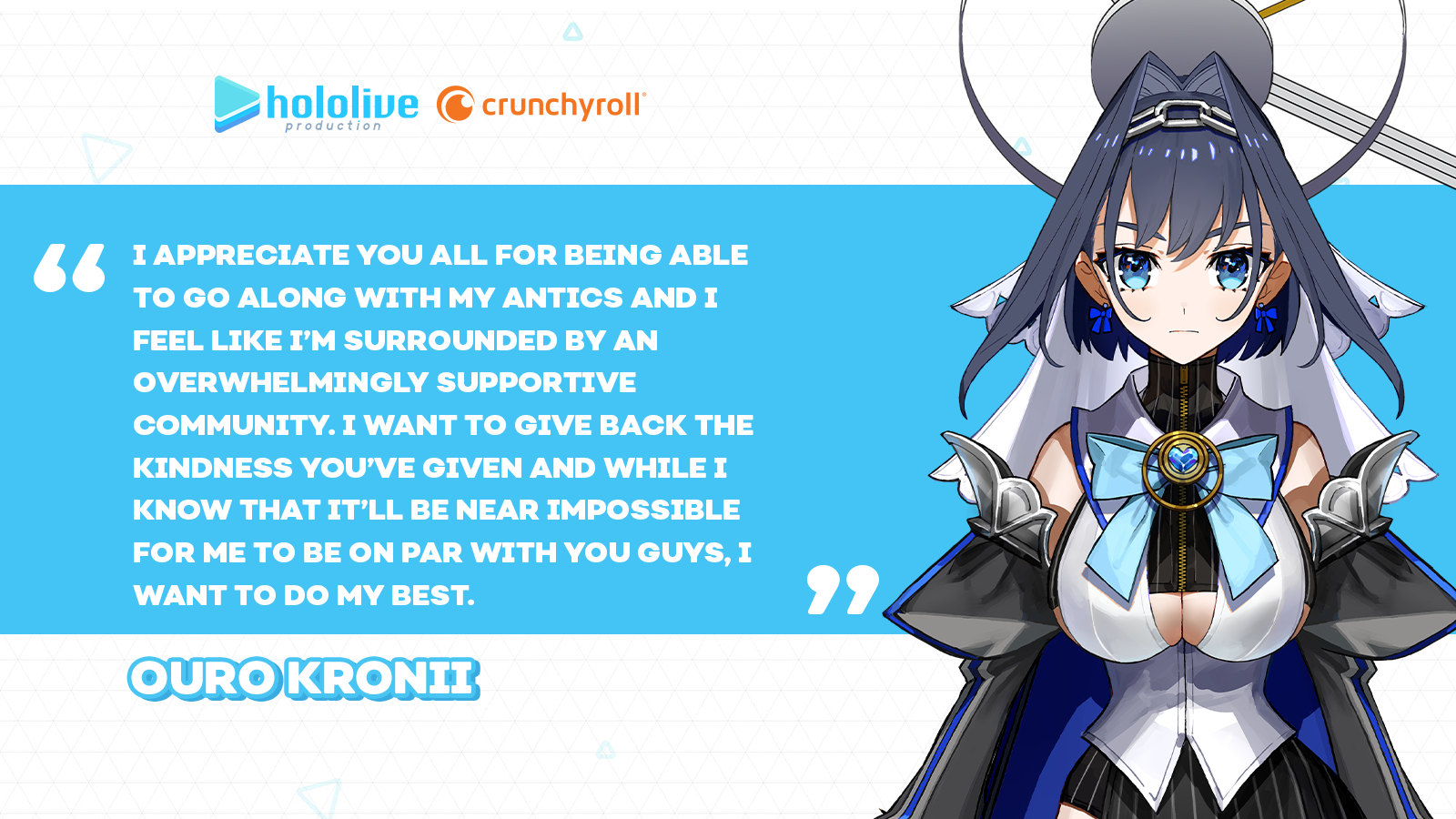 This article is part of our series of articles and interviews with the members of hololive English -Council-, the newest generation of VTubers under hololive English! Each of the members' Top 10 Anime is accompanied by an interview with the VTuber. You can read Ouro Kronii's interview here, and you can see the other upcoming articles below: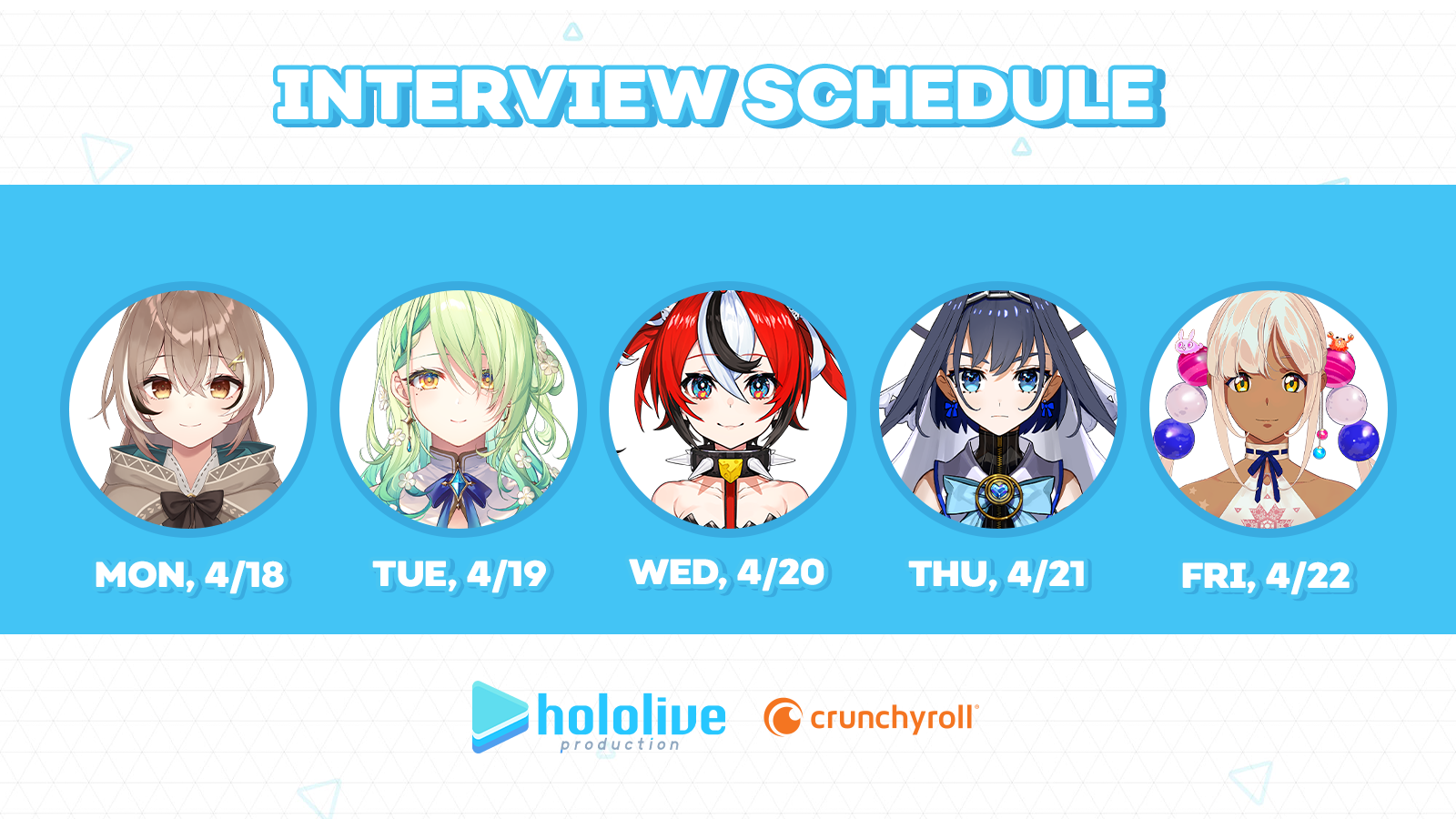 After the massive success of hololive Myth, the company's first official English branch, hololive -Council- debuted its five members in late August, 2021, destroying the universe in the process. The council members will introduce themselves throughout these articles, but this time we're specifically talking to Ouro Kronii, the Warden of Time and member of the council who reset the universe after Sana took off her size limiter and then proceeded to take a nap until present day. Now that she's woken up, she spends much of her time entertaining her audience, a fact that she makes sure to remind them to be grateful for regularly, and trying to get games to know better and just bend to her will.
We convinced her to take a moment out of her busy schedule to let us ask her about her time with hololive, dealing with the scuff of the EN Curse, and how she met Boros, her adorable snake companion.
---
Crunchyroll: For anyone who is still unfamiliar, can you introduce yourself, the Council, and hololive in general to our readers?
Ouro Kronii: Hello, my name is Ouro Kronii, the Warden of Time from hololive EN Council. We, the council, are guardians of five different concepts: Space, Nature, Time, Civilization, and Chaos and as fancy as our titles may sound, we're just fun-loving entities. hololive is a group of idols with different goals and passion in mind and having a blast interacting with our community through streaming.
Can you describe the average day in the life of the Warden of Time?
Kronii: I usually monitor every timeline and report anomalies to the higher-ups when noticed but I can't take any action until they give me the approval to do so. Most of the time there's nothing to do, so I take some naps here and there, hang out with Time Mutt, and so forth.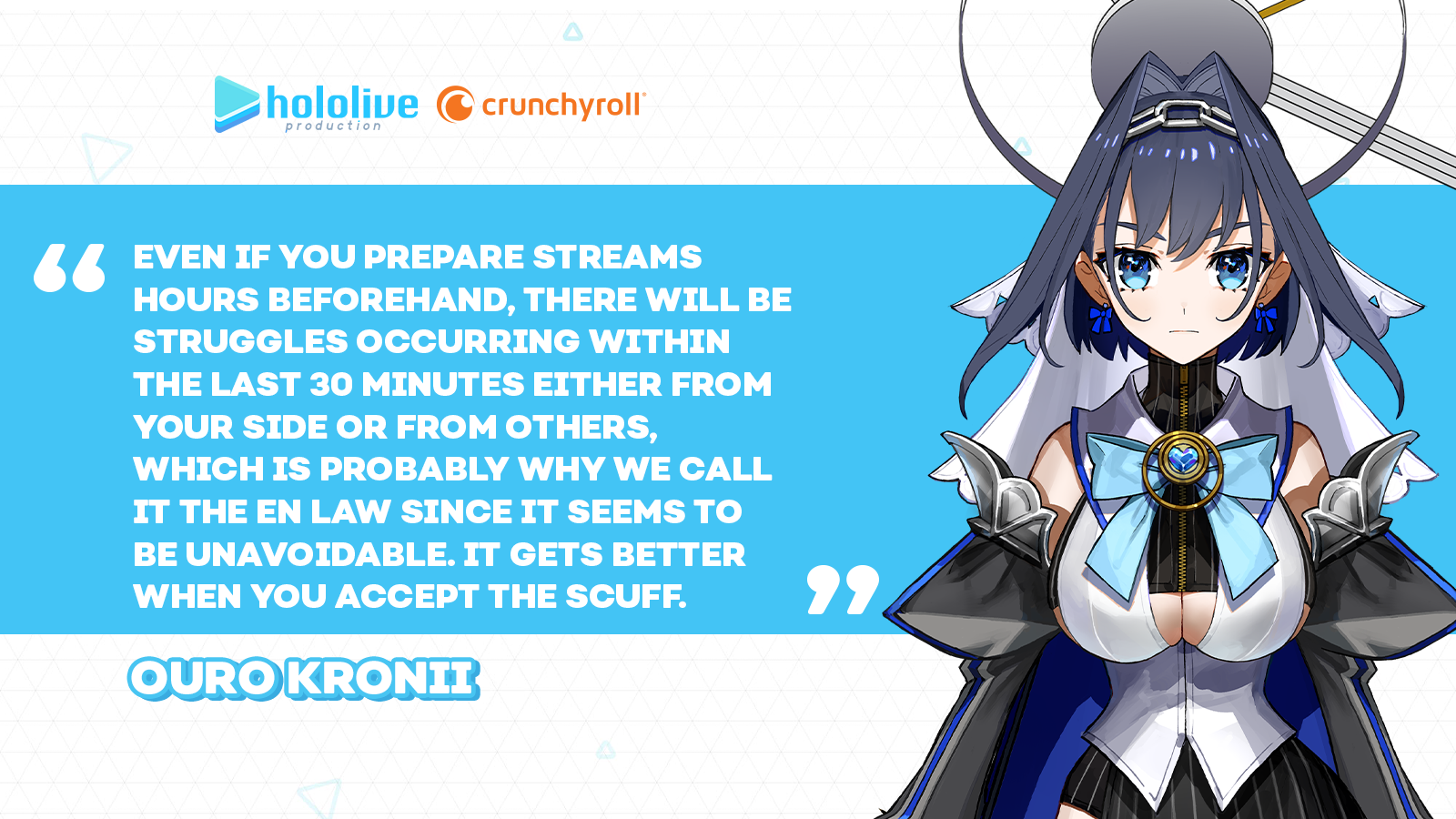 How did your life change when you started streaming?
Kronii: There are several things that have changed in that I get the opportunity to interact with so many people and make friends, which I haven't had the luxury to do so often since, as a concept, my living space has always been a white void.
You recently released your first original song, "Daydream." What was the process of creating a totally original song like and how did you prepare for it?
Kronii: Because it's such a big project involving many talented individuals to create the MV and the song itself, communication was the key focus. In the initial stage, I provided ideas for the lyrics and the atmosphere for the music and was able to settle on the current song. I requested minor revisions to the music in that they add a ticking sound, for example, and wrote the monologue section myself to make it more lore-focused and relevant.
How do you choose the various games you stream? Going from Inscryption to Frostpunk to Sonic is quite the range of genres and settings.
Kronii: I'm always drawn to games introducing creative gameplay, story, and soundtracks that leaves me amazed as to how people can come up with such ideas and make them work so well. I especially feel that indie games can inspire the game industry to experiment and explore different ways of storytelling and gameplay and I'm always up to new gaming experiences.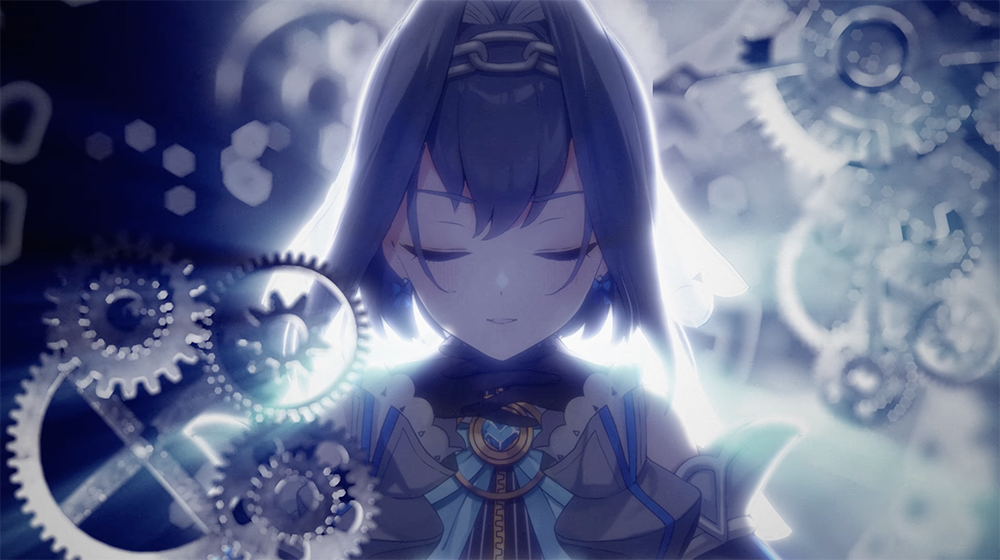 Ouro Kronii's "Daydream" MV
What kinds of streams do you want to try out but haven't had the opportunity yet? Be it specific games or something entirely new?
Kronii: I would like to try other games in the future but also ASMR and other voice-over-focused activities which I will be able to do once I move to a different space within a few months!
What has been the most surprising or difficult aspect of streaming?
Kronii: Technical difficulties and distributing my focus. When streaming, you must be engaging with your viewers while also playing the game but also be aware as to whether the audio or visuals are airing properly and so forth. As for technical difficulties, I think other talents can share my sentiment when I say that even if you prepare streams hours beforehand, there will be struggles occurring within the last 30 minutes either from your side or from others, which is probably why we call it the EN Law since it seems to be unavoidable. It gets better when you accept the scuff.
When your PC was getting repaired, I saw you trying out Twitter's Spaces feature. What unique challenges/opportunities did that present for you?
Kronii: It was more relaxing in that I wouldn't have to be worried about the technical errors and I was surprised that the Kronies enjoyed the casual aspects of Twitter Space. I would like to try it out more in the future!
How did you and Boros meet?
Kronii: He was a normal snake like any other and he was surprisingly attached to me from the moment I saw him in the woods. I didn't have the heart to leave him behind with that kind of loyalty, so I decided to bring him along with me.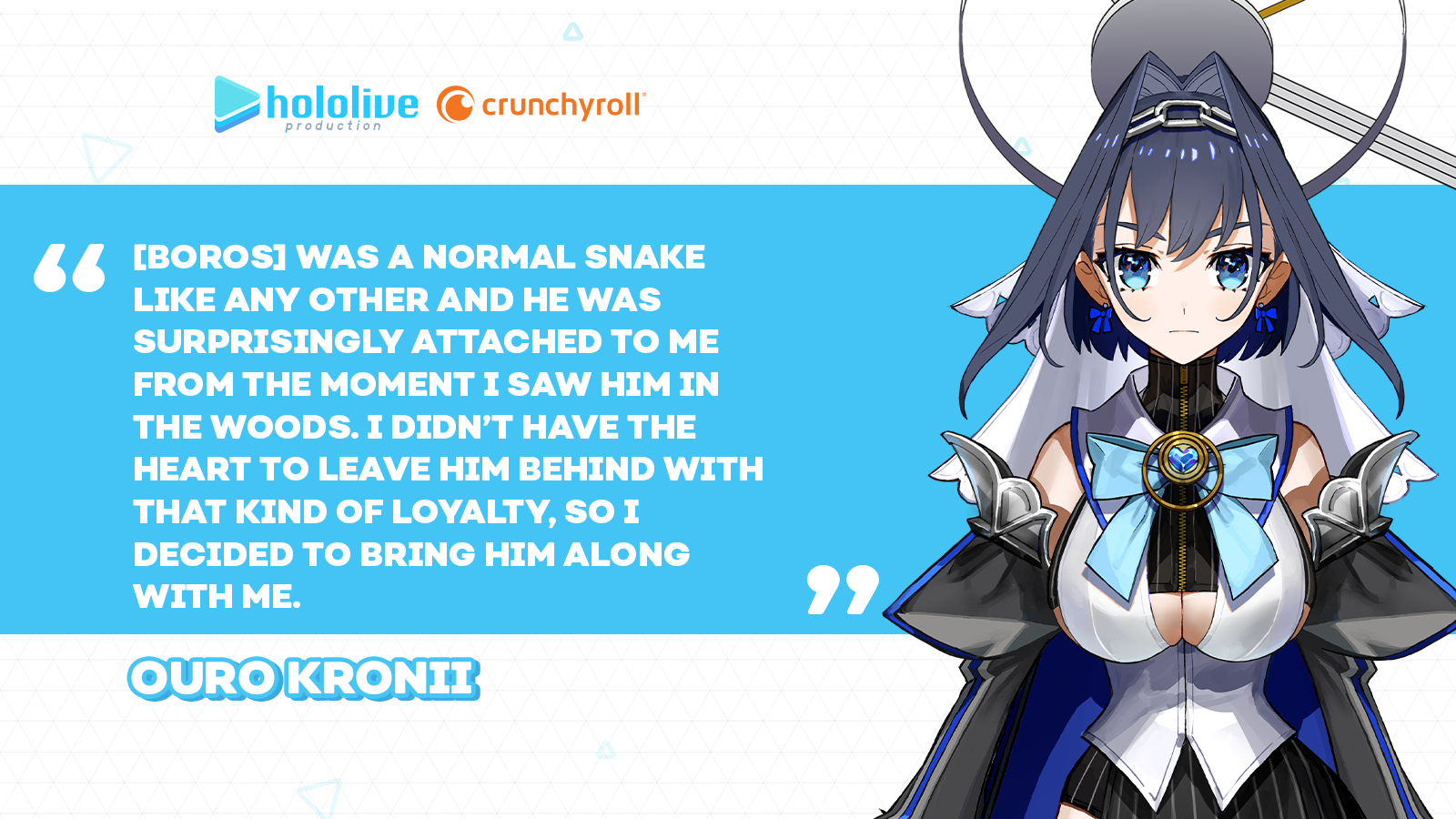 What do you think draws people to the Council and to hololive in general?
Kronii: I think it's because everyone in hololive gets along and are supportive of each other and the positive energy rubs off on others. Not only that, all the talents are talented outside of their charming personality with different ambitions and goals in mind and their passion inspires people to also do their best.
Is there anything you'd like to do with the Council that you haven't been able to yet?
Kronii: I would like to be able to do more in general regardless of content, whether it be games, singing, or other passion projects we have in mind. I love being able to spend time with the Council whenever possible.
Since hololive opened permanent English applications at the end of 2021, what advice would you give to people to help their audition?
Kronii: Give it your best shot, confidence is key and you have the skills to be confident in your abilities to succeed. Don't worry about the result and instead, focus on the present.
Is there anything upcoming in your plans (or for hololive in general) you can reveal to us?
Kronii: I love being a tease and catching people off guard, and besides, the surprise makes it that much more rewarding, right? You'll just have to wait around and see what's in store.
Before we wrap up, is there anything else you want to say to your fans?
Kronii: Thank you so much for being here and experiencing new moments with me. I appreciate you all for being able to go along with my antics and I feel like I'm surrounded by an overwhelmingly supportive community. I want to give back the kindness you've given and while I know that it'll be near impossible for me to be on par with you guys, I want to do my best. Once again, thank you.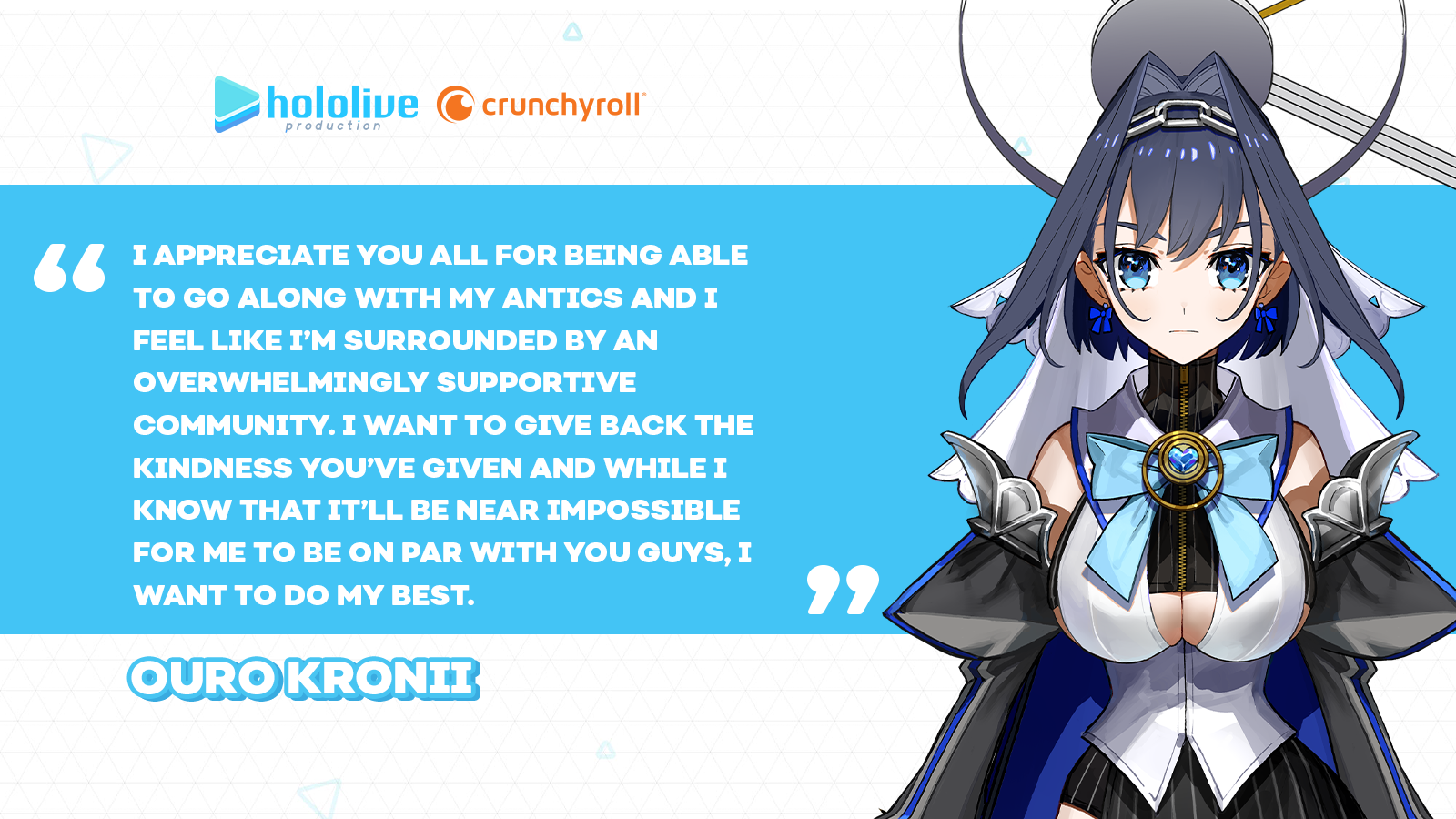 ---
Other articles in this series:









---

---

---
Kevin Matyi is a freelance features writer for Crunchyroll. He's been watching anime for as long as he can remember, and his favorite shows tend to be shonen and other action series.