Charity event for the victims of the Great East Japan Earthquake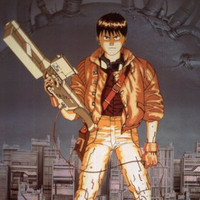 3331Arts Chiyoda, an art gallery in Chiyoda-Ku, Tokyo, will hold "Katsuhiro Otomo GENGA Exhibition" from April 9 to May 30. "GENGA" means original arts in Japanese. The event will display the original arts from Otomo's representative manga works such as AKIRA and Domu, and his art books "KABA" and "KABA2".
Otomo was born in Miyagi Prefecture, one of the most damaged place by the Great East Japan Earthquake on March 11, 2011. One of the reason for the exhibition was he wanted to support his hometown and the people in the disaster areas. Another reason is to commemorate his first art book in 20 years, "KABA2", which will be relased on January 30 in Japan. 30% of the profit from the event will be sent to the disaster areas. Entrance fee are 1,500 yen (about US$19.32) for adults and 800 yen (US$10.30) for students.
Source: Netlabo
© MASHROOM

© Kosuke Kawamura