"Welcome to the SPACE SHOW" director and studio re-team on far future sci-fi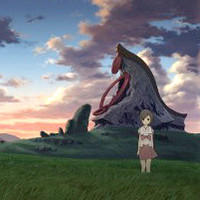 A-1 Pictures (Fractale, Birdy the Mighty: Decode, Black Butler) announced that they will be re-teaming with Welcome to the SPACE SHOW character designer/director Masashi Ishihama (Read or Die, Kamichu) on a TV anime adaptation of Yusuke Kishi's sci-fi novel From the New World.
Shin Sekai Yori follows five children from a peaceful, remote village in a far future where humanity is governed by those who developed special abilities.
Novelist Yusuke Kishi's The Crimson Labyrinth was released in North America by Vertical.