"SMAP x SMAP" writer Osamu Suzuki pins down the events of his script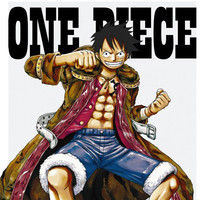 Way ahead of its December release, One Piece Film Z is set to start promoting in Japanese theaters this weekend with flyers and tie-ins to One Piece's 15th anniversary "The Exhibition of ONE PIECE - Pictures x Movies x Experience." With this coming up, writer Osamu Suzuki made some comments on the project.
Suzuki worked on the screenplay for the 2009 adaptation of Osamu Tezuka's Jungle Emperor Leo, but he's best known for his work on SMAP x SMAP, a variety show known for its One Piece enthusiasm.
Suzuki said that he's thrilled to be working on a One Piece film, especially with input from creator/executive producer Eiichiro Oda. He's also excited to be setting his film in the "New World" time frame, and plans to place its events right after the series' Fishman Island story. More details will be revealed in the next issue of Weekly Shonen Jump (this year's #21/22).
An official site has also launched at www.onepiece-film.com.