Check out the Extremis armor, Iron Patriot, the Mandarin and more!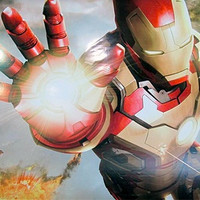 Back in July, we showed off a list of upcoming Marvel movies with Iron Man 3 leading the charge. Paramount and Marvel have finally released the official trailer for Iron Man 3, and the whole gang's back! Check it out:
With Guy Pearce and Ben Kingsley chewing up all sorts of scenery as this installment's villains, it looks like Tony Stark's plush "rich guy superhero" life is over... and the real work is just beginning. It also looks like they'll be adapting the excellent nanotechnology-centric Extremis arc from the comics, so I'm really looking forward to this--what about you? Or are you just going to wait for the next Avengers crossover to come around in 2015?