Anime recommendation site now offers exciting new CR features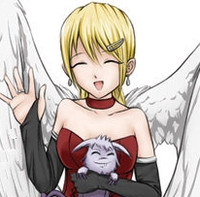 Hear ye, hear ye! Anime-Planet, the world's most reputable recommendation database for anime and manga, now supports in-depth Crunchyroll video integration, allowing allow users to list, rate, review, and even watch Crunchyroll shows direct from Anime-Planet.
Created in 2001 as the first anime recommendation database, Anime-Planet enables users to easily get and give recommendations for what to watch next. The site also features manga recommendations, personal anime and manga lists of what you've seen and read, and hand-written encyclopedia content for anime, manga, characters and beyond.
The new affiliate partnership with Crunchyoll brings with it a host of new exciting features, including allow users to list, rate, review, and even watch Crunchyroll's thousands of legal streaming videos directly from Anime-Planet. Perhaps best of all, Anime-Planet's recommendations now make it even easier to find out what to watch next on Crunchyroll.
Feature Highlights
WATCH VIDEOS DIRECTLY FROM ANIME ENTRIES:
OPT IN TO 'AUTO UPDATE'
Anime-Planet will update your anime list for you when you watch a video. When you watch the last episode of a series, your status will change to 'watched', as well!
WATCH ANIME DIRECTLY FROM THE RECOMMENDATIONS
and filter the recommendations to only show you titles with videos
FILTER ANIME BY VIDEOS
(with easy 'browse all videos' button on the homepage)
coming soon: a 'videos' homepage for easier browsing and access
AUTO SHARE VIDEO UPDATES
Once you've linked your twitter or facebook accounts in your profile, you'll see a new option to auto share when you watch videos on the site. This is an opt-in feature.
For more information, and to enjoy Crunchyroll's thousands of episodes of legal anime with Anime-Planet's extensive recommendations, visit Anime-Planet! See you there!