Average working hours of the workers is 11 hours per day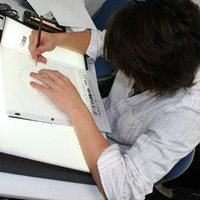 According to the latest survey by JAniCA (Japan Animation Creators Association), which was conducted by the request of the Japanese Agency for Cultural Affairs, the average annual income of a Japanese animator is about 1.1 million yen (about 9,200 US dollars). They received answers from 759 workers, whose average working hours is 11 hours per day.
National Tax Agency reported that the average annual income of a Japanese office worker in 2014 was 4.1 million yen, four times more than that of an animator. In addition to keener competition with other Asian countries whose labor costs are far lower, Japanese animators usually get paid a few hundred yen (2-3 dollars) for one inbetween drawing, which has become really complicated recently. Though the majority of them are in their 20s, it seems almost impossible to make a living with such a low salary.
JAniCa will release a full report on April 29.
Source: NHK