Broadcast of her TV drama special is postponed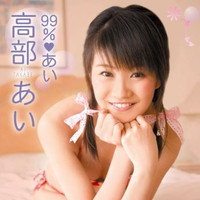 On November 4, the Metropolitan Police Department's organized-crime unit 5th division arrested 27-year-old actress Ai Takabe for cocaine use in Tokyo. As reported, she was already arrested for possession of the drug on October 15, and her urine test after the arrest showed a positive reaction to it.
Takabe voiced in four TV anime series: as Fumi Manjoume in Aoi Hana (2009), Maiko in Hourou Musuko (2011), SP in Sacred Seven (2011), and Agiri Goshiki in Kill Me Baby (2012). After her arrest, at least three Japanese streaming sites: Amazon Video, Nico Nico Douga and Bandai Channel stopped selling three of them: Aoi Hana, Hourou Musuko and Kill Me Baby.
In addition, Fuji TV has decided to postpone the broadcast of its upcoming TV drama special Ouoku she appeared in till the adjudication of the case in court. The jidaigeki drama is starring Ryoko Yonekura
and was originally produced as the station's New Year special program. She has also joined TV Asahi's
ongoing TV drama Samurai Sensei based on Esusuke Kuroe's comedy manga series, starring Kanjani
Eight member Ryo Nishikido. All of her appearance scenes were deleted from the drama. Her agency
Oscar Promotion has already cancelled a management contract with her.
Source: Yomiuri, Weekly Jyosei Prime, Sports Nippon,
Related:
"Aoi Hana," "Kill Me Baby" Voice Actress Ai Takabe Arrested for Possession of Cocaine
Japanese Streaming Sites Stop Selling "Aoi Hana," "Hourou Musuko," "Kill Me Baby"
Ai Takabe