Voice of Izumi Nijo (Saki), Erena Todo (Love Live!)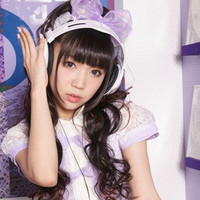 The official website of the voice actress idol unit StylipS today announced that its 23-year-old member Maho Matsunaga has left the unit as of May 20. She has also cancelled the contract with her agency Style Cube and has decided to retire from voice acting works. As a voice actress, she played Izumi Nijo in Saki Achiga-hen episode of Side-ASaki (2012) and Erena Todo in Love Live! (2013-2015) .
Due to the cancellation, her official blog will be closed on May 31. From now on, she will focus on her DJ and other works, and StylipS will continue its performance as a three-member unit.
The unit was originally formed by Matsunaga, Arisa Noto, Kaori Ishihara, and Yui Ogura in December 2012. After Ishihara and Ogura left the unit mainly due to schedule conflicts (the two have also worked for their own unit YuiKaori since 2009), Moe Toyota and Miku Ito newly joined in April 2013. The unit has so far released eight singles, and their top-ranking single was their 3rd "Choose me Darling" (Nakaimo -
My Sister Is Among Them! OP) released in August 2012 and ranked 10th in the weekly single chart.
Maho Matsunaga
StylipS 3rd single "Choose me Darling" short MV
Latest 8th single "Give Me Secret" (High School DxD BorN ED/May 2015 release)
Source: StylipS official website