64-year-old Mamoru Oshii's provocative dismissiveness doesn't mellow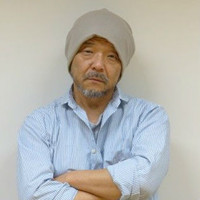 While "troll" might be a strong word, Mamoru Oshii seems to often try to provoke a reaction in his interview comments. He spent decades taking apart Hayao Miyazaki, Isao Takahata and their Studio Ghibli "Kremlin." He's been unkind to the likes of Mamoru Hosoda ("a genius at copying other people") and Hideaki Anno ("devoid of theme or substance.") Recently, this provocative dismissiveness has been applied to the current generation of anime creators and their works.
Promoting a collection of interviews, Oshii Genron 2012-2015, he was asked whether he watched Mr. Osomatsu, the hit comedy from Pierrot, since they share history - the studio and Oshii had a break-out with 1981's adaptation of Rumiko Takahashi's Urusei Yatsura.
Oshii explained he heard about it and that thought its ideas for aging and updating the cast sounded somewhat intriguing, but it wasn't enough to get him to actually watch anime.
On recent anime:
"I'm not watching anything. There are zero titles I'm interested in. I mean, I'm over 65. Trying to get into anime aimed at young people is impossible. That's true for Japanese films in general, not just anime. Everything is made for a young audience."
On comments he made about Evangelion 3.0 causing a bit of a message board firestorm:
"I never said seeing Evangelion 3.0 was pointless. I just said there was no meaning in seeing it for me personally. In a lot of mail magazines, reading the headline is free, but the actual article isn't, so lots of people on 2chan just read the headline and get angry."
The thought of making some more anime himself and working with the new generation of creators didn't really excite him either.
From Kotaku's translation of an Oricon interview
"Making anime is also the world of the artisan," Oshii explained. "I'm the kind who wants do my own part 120 percent with perfection, but because if I'm allowed to do that, the whole work will head towards ruin, so I think 90 percent is okay." Meaning? Oshii pushes himself hard to make the best work he can within whatever constraints there are.
"However," Oshii continued, "the number of people within this country able to work with such high precision is less than 5 percent. The younger generation is more individualistic, and while the world appreciates how good their art has become, they're unable to do exhausting work like their older predecessors. The biggest reason why I've stopped making anime is because the people who I can do [anime] with are disappearing."
What sort of media has Oshii been into these days...
Dragon Quest Builders:
"I'm really into it, but I don't do the missions at all. I just do my own thing. I like to create landscapes."
------
Scott Green is editor and reporter for anime and manga at geek entertainment site Ain't It Cool News. Follow him on Twitter at @aicnanime.