38th feature film "Nobita's Treasure Island" hits Japanese theaters March 3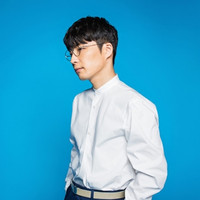 Gen Hoshino's "Koi Dance" craze dominated Japan in late 2016. The 37-year-old singer/actor returns with his new dance-featured music video "Doraemon," which will be released as his 11th single on February 28.
As the title suggests, the song is used as the theme song for the Doraemon franchise's upcoming 38th feature film Doraemon the Movie: Nobita's Treasure Island to be released on March 3. For the new clip planned and produced by himself, Hoshino teamed up with "Koi Dance's" dance performance group ELEVENPLAY led by MIKIKO (PreCure ED dance choreographer) again.
"Doraemon" MV (including a trailer for a bonus DVD of the single in the middle)
CD jacket illustration
Gen Hoshino artist photo
"Doraemon the Movie: Nobita's Treasure Island" trailer featuring the theme song
---
"Koi" was released as Hoshino's 9th single on October 5, 2016, and was featured as the theme song for
the TV drama adaptation of Tsunami Umino's romance josei manga Nigeru wa Haji da ga Yaku ni Tatsu/
The Full-Time Wife Escapist. He also starred as the male protagonist Hiramasa Tsuzaki alongside Yui
Aragaki as the female protagonist Mikuri Moriyama.
"Koi" MV
Source: Gen Hoshino's "Doraemon" special site
Copyright© Gen Hoshino
Copyright© Fujiko Production, Shogakukanm TV Asahi, Shin-Ei, ADK 2018