Director Robert Rodriguez, Producer Jon Landau, and lead actress Rosa Salazar to attend Crunchyroll Expo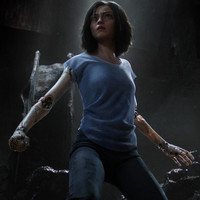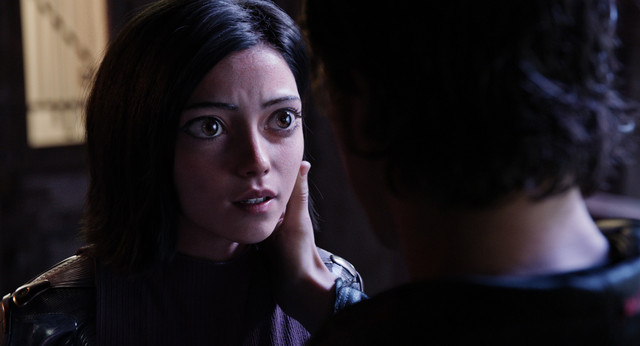 The Crunchyroll Expo announcement bullet train keeps speeding along with the latest news sure to make everyone sit up and take notice, as Alita: Battle Angel director Robert Rodriguez, producer Jon Landau, and lead actress Rosa Salazar are the latest special guests! All three will hold a special exclusive panel during the expo detailing how the forthcoming feature film came into being after nearly two decades in Alita: Battle Angel - From Manga to Film.
Battle Angel Alita is a classic, highly influential manga in both Japan and the US, and the path to bring it to the big screen has been a long one. Alita: Battle Angel is really happening, and Crunchyroll Expo is pleased to present Director Robert Rodriguez, Producer Jon Landau, and Alita herself, Rosa Salazar, as they talk about the upcoming film!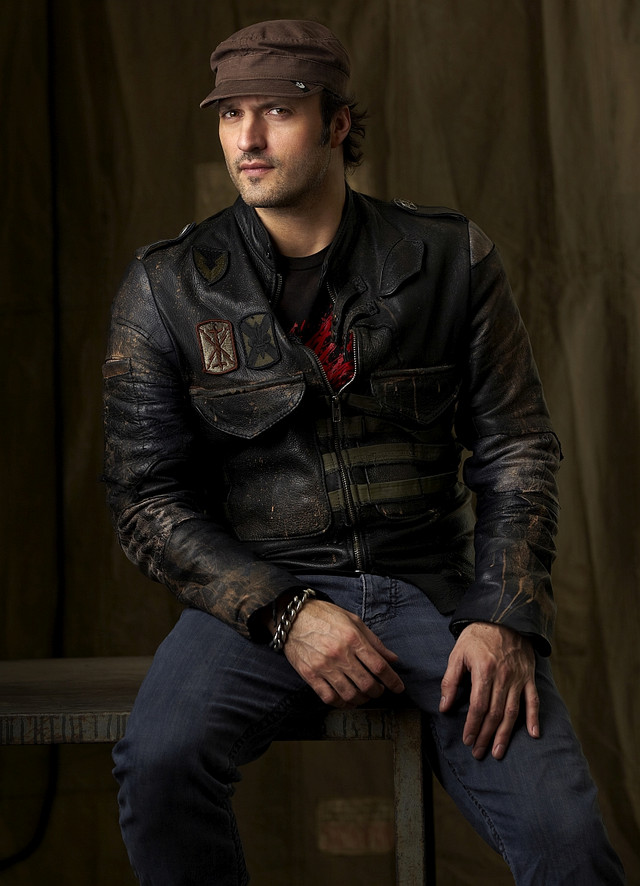 ROBERT RODRIGUEZ
Chairman and Founder
El Rey Network
Robert Rodriguez is a film director, screenwriter, producer, cinematographer, editor and musician. He is also the Founder and Chairman of El Rey Network, a 24-hour, English-language lifestyle network.
While a student at the University of Texas at Austin in 1991, Robert Rodriguez wrote the script to his first feature film while sequestered at a drug research facility as a paid subject in a clinical experiment. That paycheck covered the cost of shooting his film. He planned to make the money back by selling the film to the Mexican home video market.
The film, El Mariachi, went on to win the coveted Audience Award at the Sundance Film Festival, and became the lowest budget movie ever released by a major studio. Rodriguez wrote about these experiences in Rebel Without a Crew, a perennial guide for the independent filmmaker.
Rodriguez went on to write, produce, direct and edit a series of successful films including Desperado, From Dusk Till Dawn, The Faculty, the Spy Kids franchise, Once Upon a Time in Mexico, Frank Miller's Sin City, The Adventures of Sharkboy and Lavagirl in 3D, Grindhouse, Machete and Sin City 2: A Dame To Kill For.
In 2000, Rodriguez founded Troublemaker Studios, an Austin, Texas based production facility of which he is co-owner and president. The studio includes a world-renowned visual effects house, music and publishing arms and has played a primary role in making Austin a vibrant filmmaking hub.
In 2010, he launched Quick Draw Productions a development, production and financing company which gives Rodriguez "green light" capabilities to develop and produce his own media projects across film, television, gaming and interactive platforms while closely controlling the creative process.
In 2012, Rodriguez created El Rey Network, a 24-hour English language television network. Curated by Rodriguez and his artistic collective, the network launched in 2014 and is now in 45 million homes. El Rey's action-packed slate includes the lucha libre wrestling series "Lucha Underground" and the one-on-one interview program hosted by Rodriguez, "El Rey Network Presents: The Director's Chair as well as unscripted series "Man at Arms." El Rey Network's lineup also showcases a wide range of iconic feature films and TV series including genre, cult classics, action and horror/sci-fi.
In 2016 Rodriguez embarked on a collaboration with iconic film director James Cameron on the film adaptation of Alita: Battle Angel which Cameron is producing alongside Rodriguez directing. The film is currently in post-production and will premiere theatrically December 21, 2018.
He resides in Austin, Texas.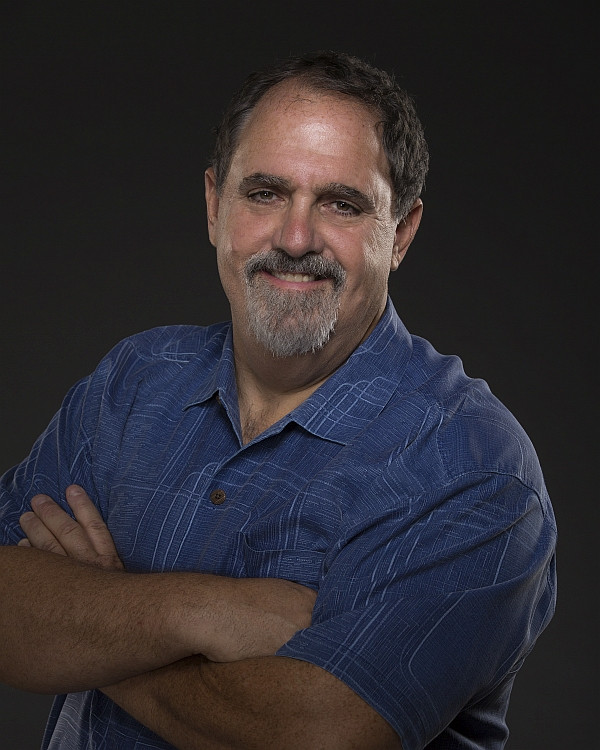 Academy Award and two-time Golden Globe winning producer Jon Landau holds the distinction of having produced the two highest grossing movies of all-time, AVATAR and TITANIC. The combination of Landau's thorough understanding of the most complex state-of-the-art technologies, his ability to work hand-in- hand with the highest caliber of creative talent, and his motivational ability has enabled him to play a significant role in numerous major motion pictures.
Throughout his career, Landau has also been very instrumental in the licensing and marketing of his films across all platforms globally. He has taken a hands on approach to bringing innovation, diversity and showmanship to these areas of the process. Never one to rest on his laurels, Landau is pro-actively working with companies and individuals throughout the entertainment industry to push technologies to new levels that will allow new stories to be told and then presented in more engaging and immersive ways.
Landau is currently producing ALITA: BATTLE ANGEL (directed by Robert Rodriguez) and in pre-production on four AVATAR sequels (all of which are being directed by James Cameron).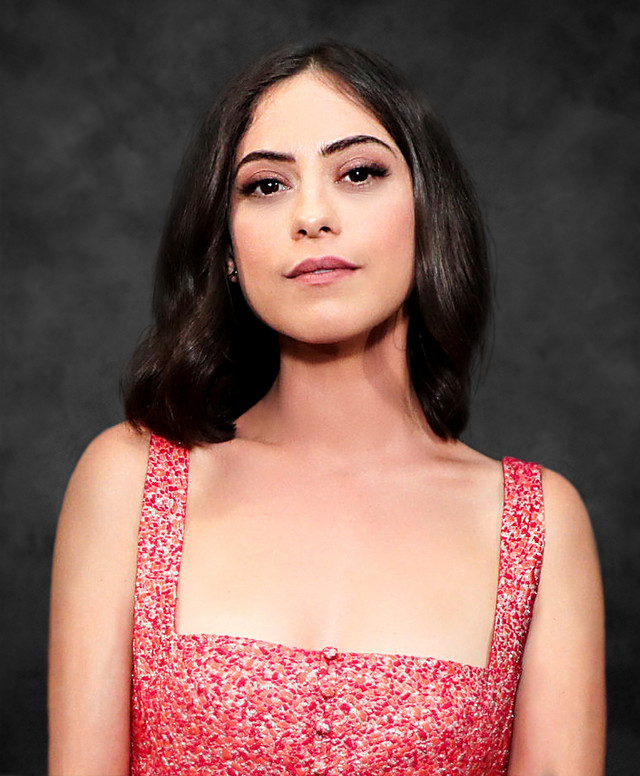 Rosa Salazar is quickly establishing herself as a leading actress in both film and television.
Born in Washington, D.C., Rosa began performing in New York City before transitioning to Los
Angeles where she began appearing on television shows that include AMERICAN HORROR
STORY and PARENTHOOD.
On December 21 st , Rosa can be seen as the title character in the Twentieth Century Fox action
film ALITA: BATTLE ANGEL from visionaries James Cameron and Robert Rodriguez. Salazar
will star opposite Christoph Waltz, Jennifer Connelly and Mahershala Ali in the film based on the
popular Manga series by Yukito Kishiro. Directed by Robert Rodriguez, the story follows the
epic adventure of Alita (Salazar), a cyborg with a human brain, who learns to navigate her new
life after being saved with no memory of who she is and discovers her unique fighting abilities
that begins to awaken her extraordinary past. The film is produced by James Cameron and Jon
Landau.
Salazar will next appear in the Netflix drama THE KINDERGARTEN TEACHER starring
opposite Maggie Gyllenhaal and Gael Garcia Bernal. Directed by Sara Colangelo, the film
centers on kindergarten teacher Lisa Spinelli (Gyllenhall) who becomes obsessed with one of
her students, Jimmy Roy, who she believes is a child prodigy. The film is based on the 2014
Israeli film of the same name. Originally premiering at the 2018 Sundance Film Festival, the film
will screen at the Toronto International Film Festival before its release on October 12th.
Salazar will also star alongside Sandra Bullock, Sarah Paulson and John Malkovich in the
Netflix thriller BIRD BOX. Based on the 2014 novel of the same name by Josh Malerman, the
film follows a mother who must flee with her children in the wake of an unknown global terror. In
search for safety, the family must blindly walk a treacherous river. Directed by Susanne Bier,
the film will release on December 21st .
Salazar is currently in production on the Amazon Studios animation dramady series UNDONE,
co-created by Raphael Bob-Waksberg and Kate Purdy (BoJack Horseman). Salazar will play
the lead role of Alma, who discovers she has the ability to control time after surviving a fatal car
accident. The series is slated to release in 2019 on Amazon.
In January 2018, Salazar appeared in Twentieth Century Fox's MAZE RUNNER: THE DEATH
CURE as a follow-up to MAZE RUNNER: THE SCORCH TRIALS that premiered in 2015. Both
directed by Wes Ball, Salazar reprised her role as 'Brenda' alongside Dylan O'Brien, Kaya
Scodelario and Thomas Brodie-Sangster. The films follow a group of teenagers, 'Gladers,' who
have been put in a labyrinth and must find a way out in an ever-changing maze.
In 2016, Salazar had a recurring co-starring role in Season 2 of the FXX comedy series MAN
SEEKING WOMAN. Created by Simon Rich, who also serves as the executive producer and
showrunner, the series stars Jay Baruchel, Eric Andre and Britt Lower.
The story follows a naïve and soft-spoken man in his 20s named Josh Greenberg (Baruchel), who finds himself in several surreal and awkward circumstances while trying to find love. Salazar plays 'Rosa Mendes', an office co-worker that Josh and best friend Mike (Andre) fall in love with. Jonathan Krisel, Andrew Singer and Lorne Michaels are also executive producers.
In 2015, Salazar starred in Orion Pictures' NIGHT OWLS opposite Adam Pally, Tony Hale and
Peter Krause. Directed by Charles Hood, this dramady follows Kevin (Adam Pally) who has a
drunken one-night stand with the train-wreck Madeline (Salazar), only to find out she is his boss'
ex-mistress.

Also in 2015, Salazar had a supporting role in Summit Entertainment's young adult feature THE
DIVERGENT SERIES: INSURGENT. Based on the novels by Veronica Roth and directed by
Robert Schwentke, the film starred Shailene Woodley, Miles Teller, Ansel Elgort and Kate
Winslet. In this second installment of the series, Beatrice Prior (Woodley) must continue her
fight against a powerful alliance which threatens to tear her society apart.
In 2017, Salazar stepped behind the camera making her directorial debut at the Sundance Film
Festival with her short film GOOD CRAZY. Also starring and written by Salazar, the comedy
follows a young woman throughout her day as she performs impulsive and passionate, yet
bizarre, acts of kindness. Salazar resides in Los Angeles.
Crunchyroll Expo is under two weeks away!! Buy your tickets today to see the Alita crew in person!