Tie-up visual newly drawn by the film's animation director Hiroyuki Aoyama will be revealed in May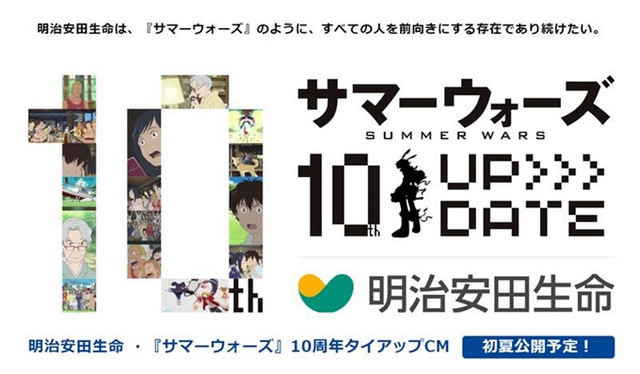 Meiji Yasuda Life Insurance Company, one of the largest life insurance companies in Japan, announced
today that a newly-animated tie-up CM with Mamoru Hosoda's 2009 film Summer Wars is now in the
works and that it will be aired in the early summer of 2019. A teaser site for the CM project also opens
today. Prior to the CM's broadcast, a tie-up visual newly drawn by the film's animation director Hiroyuki
Aoyama is planned to be revealed in May.
This is part of the film's tenth anniversary project with the theme "UPDATE." More events are expected
to be added soon.
10th anniversary project PV
スタジオ地図 2019 in Summer『サマーウォーズ』公開10周年プロジェクト《UP DATE》第2弾!『#サマーウォーズ』と明治安田生命様のタイアップCM制作決定!2019年初夏に公開予定です。
詳細は『サマーウォーズ』10周年サイト:https://t.co/KsoCuBBJmR pic.twitter.com/1ur35vMGFy

— スタジオ地図 (@studio_chizu) 2019年3月29日
Mamoru Hosoda' first original feature anime film Summer Wars was released in Japan on August 1, 2009, and
earned 1.65 billion yen from its domestic run.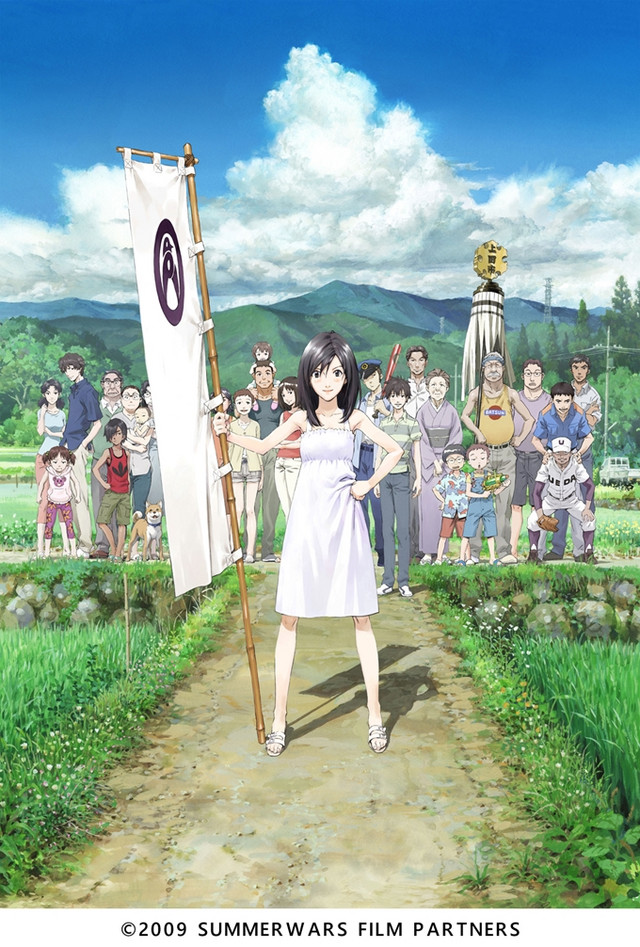 ---
Source: Meiji Yasuda Life Insurance Company press release
©2009 SUMMERWARS FILM PARTNERS
©2018 STUDIO CHIZU