Polygon Pictures' new sci-fi film will be released before the end of this year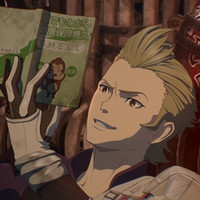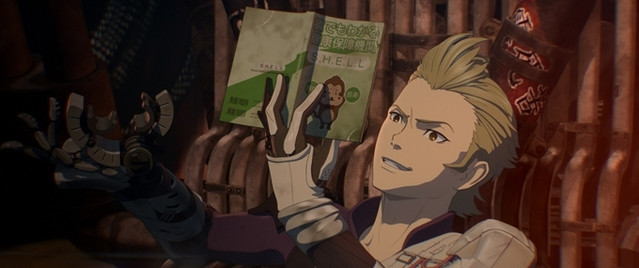 Following Yozo Oba by Mamoru Miyano and Yoshiko Hiiragi Kana Hanazawa, the official website for the
upcoming sci-fi anime feature film HUMAN LOST Ningen Shikkaku has posted a new clip introducing its
third main character, Takeichi voiced by Jun Fukuyama ( Lelouch Lamperouge in Code Geass: Lelouch
of the Rebellion). He is the protagonist Yozo' only friend and the leader of a violent gang group in the poor
region called "Ichiroku. He inspires Yozo, who has been perplexed about his life, to draw paintings.
Fukuyama says, "In the world where life is prolonged and you can't die by either injuries or age, Takeichi
gives me an impression that he tries to grasp his life and identity by putting himself into danger with death
wish. However, there is no sense of tragic heroism about him, and I consider him as an energetic person
with a full enjoyment and pleasure."
Takeichi(CV.Jun Fukuyama) character movie
FUNimation's official Twitter has posted the clip with English subtitles
In order for humans to be humans, we need death... ????

Jun Fukuyama joins the cast of #HumanLost, coming to theaters 2019. pic.twitter.com/b3irkCdx8d

— Funimation (@FUNimation) 2019年5月17日
【竹一役・ #福山潤 さんコメント】命の延命化が進み、怪我でも寿命でも死ぬ事が出来なくなっている中で、死への欲求にかられ危険に身を投じる行為によって生と自己を掴み取ろうとしている印象の強い人物です。ですが悲壮感はなく、享楽的とも快楽的とも…全文:https://t.co/oCUnhLjc3G  #HUMANLOST pic.twitter.com/UEmcaTkMRT

— 『HUMAN LOST 人間失格』Official (@HUMANLOST_PR) 2019年5月17日
---
The film animated by Polygon Pictures (Knights of Sidonia, GODZILLA trilogy) will be released worldwide
in 2019. And its world premiere screening is scheduled to be held at the forthcoming Annecy International
Animated Film Festival in France in June.
"HUMAN LOST Ningen Shikkaku" official teaser trailer
Main staff:
Concept Based on Osamu Dazai's "No Longer Human"
Supervisor: Katsuyuki Motohiro
Director: Fuminori Kizaki
Screenplay: Tow Ubukata
Character Design: Yusuke Kozaki
Concept Artist: Kenichiro Tomiyasu
Animation Production: POLYGON PICTURES
Planning by: MAGNET / SlowCurve
Domestic Distribution: TOHO VISUAL ENTERTAINMENT
---
Source: "HUMAN LOST Ningen Shikkaku" official website / Twitter, FUNimation Twitter
©2019 HUMAN LOST Project