You can also now dig into the Elite Fair Event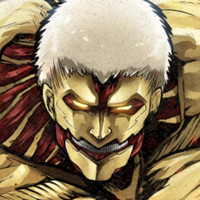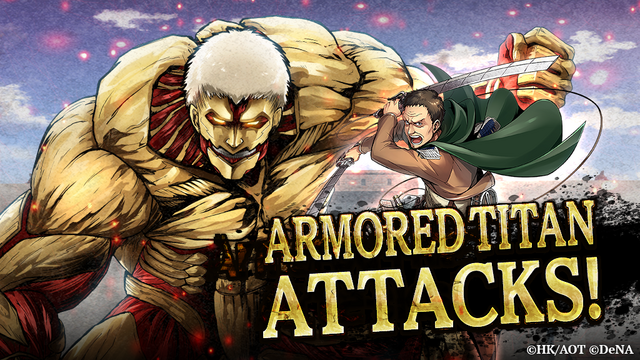 If you're looking for the toughest challenge yet in Attack on Titan TACTICS, the mobile strategy game has something special on the way. Starting November 5, the Armored Titan will be available as a boss in the Timebound Battles mode, and those who play the level on the hardest difficulty will face their most intense fight to date.
Timebound Battles mode is only accessible after completing Chapter 4 in the Story Mode. To defeat the Armored Titan, you'll need more than teamwork; you'll also have to discover his weak point. Doing so on the hardest difficulty level within a certain amount of time will net you a special reward in the form of a new character: 5-star [Scout Regiment] Keith Sadies.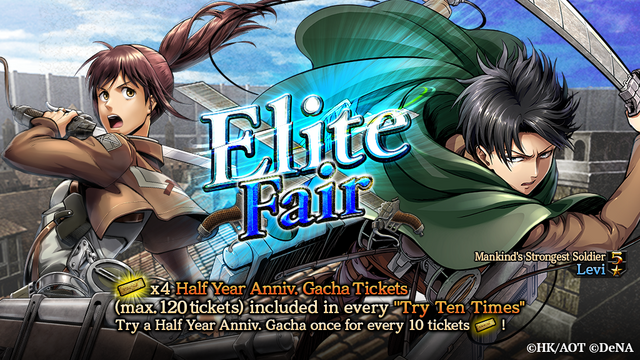 Those who want something fresh to dig into while they wait can check out the Elite Fair Event right now. This event offers up a higher chance of obtaining 5-star [Mankind's Strongest Soldier] Levi and 5-star [Unconventional Cadet] Sasha in the Premium Gacha, so log on and try your luck today!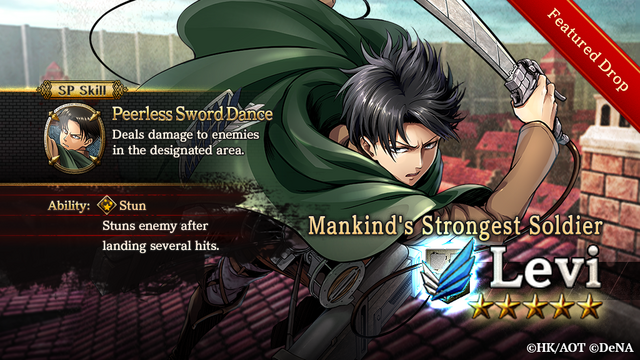 Download Attack on Titan TACTICS today: