First episode is now available to stream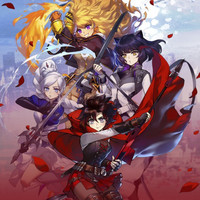 RWBY fans now have new episodes to add to their queues! Crunchyroll has officially gone live with RWBY Volume 7, with the first episode of the season now available to stream for members in North America, Central America, South America, Europe, Africa, Oceania, and the Middle East.
If you need to catch up, you can also catch the first six Volumes on Crunchyroll, as well as the Japanese dub of Volumes 1-3. Future episodes of RWBY will launch 7 days after their debut on Rooster Teeth.
Here's how Rooster Teeth describes the first episode of Volume 7:
Our heroes have finally made it to Atlas, but are they truly as safe as they'd hoped? This shining city in the clouds may be a beacon of hope for Remnant, but it casts a dark shadow…