The laid-back fun continues in this delightful spin-off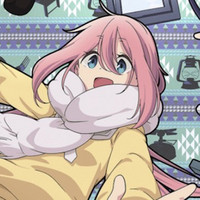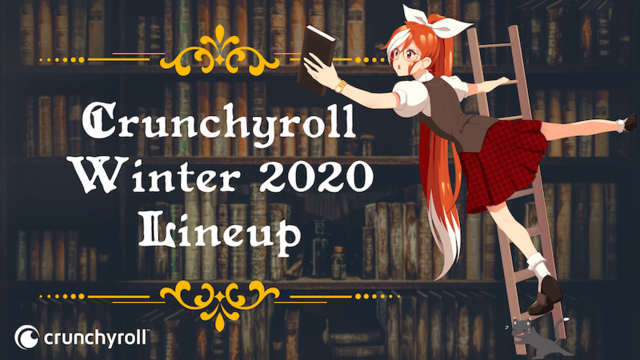 If you enjoyed Laid-Back Camp, you're going to love ROOM CAMP, which continues the very chill fun in a spin-off that's coming to the Crunchyroll Winter 2020 Lineup. See what the Outclub has going on in January in our full spotlight below!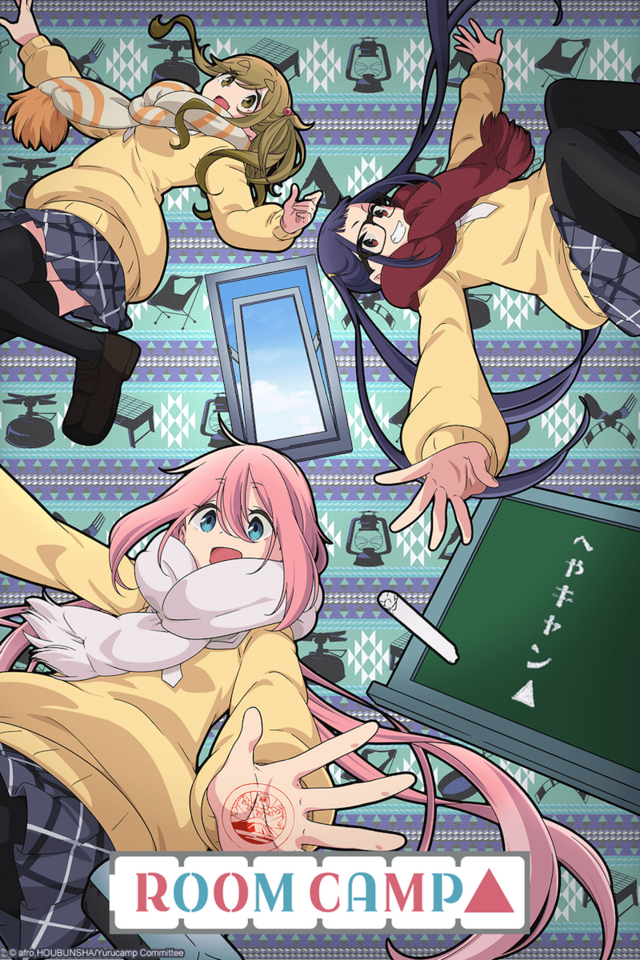 Navigation
Launch Time: TBA
Territories: North America, Central America, South America, Europe, Africa, Oceania, and the Middle East
Show Page (coming soon!)
The Outclub goes on a journey!
The Outdoor Activities Club, Aka, the Outclub has 3 members. In the countryside of Yamanashi Prefecture, there's a high school named Motosu High School. Go even further to one of the school buildings and you'll find a very laid-back outdoor club that uses one corner of the classroom as their club room.
Kagamihara Nadeshiko finally wants to kill some time in their club room, but then Ohgaki Chiaki and Inuyama Aoi suddenly announce that they're all going on a trip.
They drag the confused Nadeshiko with them and the Outclub hustles all through Yamanashi. The girls enjoy the various local treats as they travel around, but where in the world is the end destination for this trip?!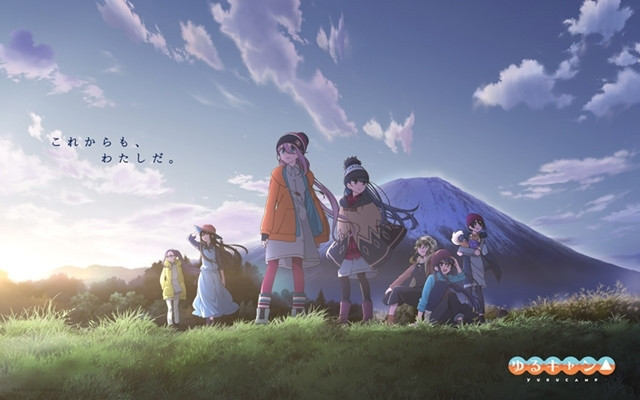 Aki Toyosaki
VA: Aoi Inuyama (Yui in K-ON!)
Rin Shima
VA: Nao Tōyama (Chitoge in Nisekoi)
Ena Saitō
VA: Rie Takahashi (Emilia in Re:ZERO)
Chiaki Ōgaki
VA: Sayuri Hara (Luna in KONOSUBA)
Nadeshiko Kagamihara
VA: Yumiri Hanamori (Seth in RADIANT)
Narrator
VA: Akio Ohtsuka (Ekubo in Mob Psycho 100)
Original Work
Afro
Director
Masato Jinbo (CHAOS;CHILD, Fate/kaleid liner PRISMA ILLYA 2wei!)
Series Composition
Mutsumi Ito (Scripts for Sailor Moon Crystal, PreCure, Laid-Back Camp)
Character Designer/Chief Animation Director
Mutsumi Sasaki (Laid-Back Camp, Dragonar Academy)
Music
Akiyuki Tateyama (Kemono Friends, Are You Lost?)
Animation Production
C-Station (Dragonar Academy, Girl Friend BETA)
The official website for 20-year-old singer Asaka previously posted a three-minute music video for her seventh single song "The Sunshower" to be released on January 29, 2020. The song will be used as the theme song for ROOM CAMP.
The new TV anime is based on a spin-off series to Afro's outdoor activities-themed manga YuruCamp△/Laid-Back Camp. Asaka previously provided her fourth single song "SHINY DAYS" as the OP theme for the Laid-Back Camp TV anime aired in Japan for 13 episodes from January to March in 2018.
The music video for "The Sunshower" was filmed in Yamanashi Prefecture, the main location of the Laid-Back Camp story.
"The Sunshower" MV: