The manga series has already printed a massive 40 million copies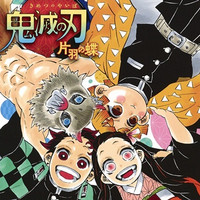 Shueisha confirmed today that a combined print run of Aya Yajima's two novel books inspired by Koyoharu Gotouge's Demon Slayer: Kimetsu no Yaiba dark fantasy manga series, "Shiawase no Hana" (Flower of Happiness) and "Katahane no Cho" (One-Winged Butterfly), will reach 1.16 million copies by additional printing on February 19.
As reported, the novel series exceeded 700,000 print run on December 10, 2019, which means it needed 460,000 more copies to meet the need from readers only in two months. It is the fastest pace for a novel series in the publisher's JUMP j BOOKS label to surpass the one million mark. The label was established in 1993 to release spin-off and backstory novels of popular manga series in Weekly Shonen Jump, Jump Square, and Young Jump.
Aya Yajima's first Kimietu no Yaiba novel, "Shiawase no Hana" was released on February 4, 2019, then her second book "Katahane no Cho" followed on October 4.
"Shiawase no Hana" / "Katahane no Cho" covers: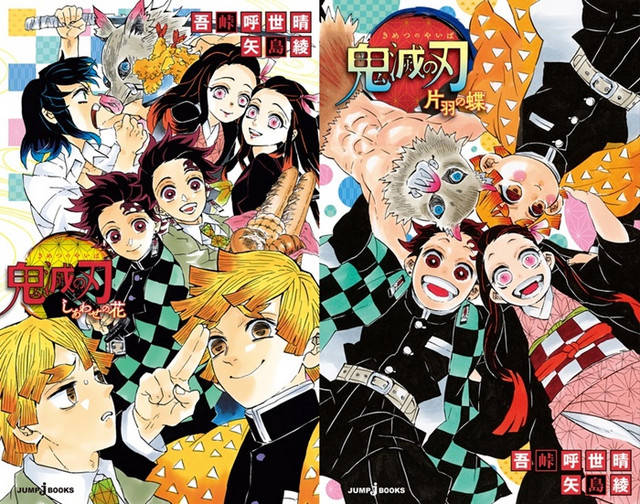 ---
Source: Shueisha press release
©Koyoharu Gotouge, Aya Yajima / SHUEISHA