Slapstick comedy series is set to premiere in the fall of 2020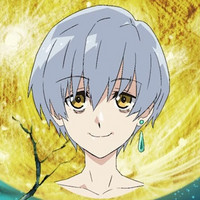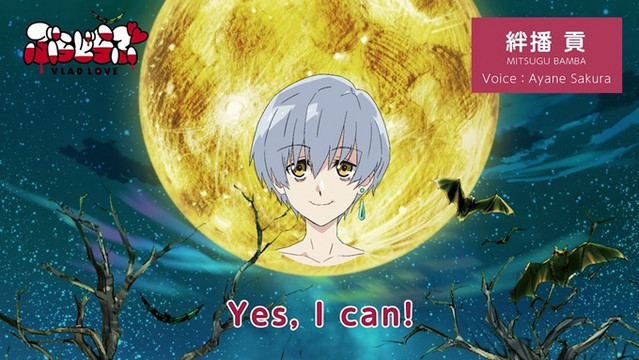 The official YouTube channel for the internationally acclaimed director Mamoru Oshii (Ghost in The Shell)'s highly-anticipated new anime project VLADLOVE has posted an English-subtitled 20-second clip to introduce Ayane Sakura (Ochaco Uraraka in My Hero Academia) as the voice cast of its human protagonist character Mitsugu Bamba.
The anime's official website introduces the character as below:
She is in the second year of high school and is passionate about donating blood. Because she has very exceptional type chimera blood, her blood is hardly useful for other people. She safeguards Mai, a beautiful vampire girl who she happens to meet, and struggles to get blood for the hungry girl. She sets up the Blood Donation Club at school and assumes the post of its captain.
MITSUGU BAMBA

CV:Ayane Sakurahttps://t.co/nbjXrB9iKZhttps://t.co/5L8vjW4Vzb#VLADLOVE

— VLADLOVE-official (@VLADLOVE_ANIME) March 18, 2020
---
VLADLOVE is a 12-episode slapstick comedy series. Oshii serves as the general director and screenplay writer, alongside his Urusei Yatsura mate Junji Nishimura as the director. Kenji Kawai, who has collaborated with Oshii for decades, of course, provides the soundtrack music. It is currently set to premiere in the fall of 2020.
Synopsis:
Mitsugu Bamba is a high school girl who finds meaning in donating blood. She frequently visits a blood bank to donate blood, despite being harshly treated by the nurse. One day, she encounters a beautiful girl who looks like she's from overseas at the blood bank. The pale girl looks like she's about to faint any minute, but then, she starts destroying the blood bank. The girl loses consciousness and Mitsugu takes her home...
First key visual: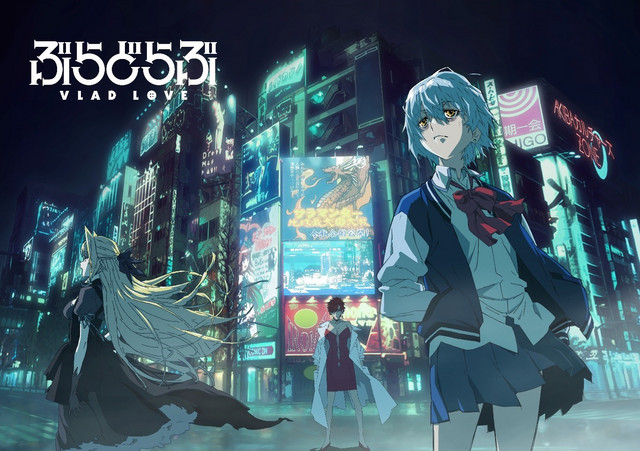 ---
Source: "VLADLOVE" official website / YouTube channel
Copyright ©2020 Mamoru Oshii/Ichigo Animation Inc. All rights reserved.