"NANA MIZUKI LIVE PARK 2016" is now available for free on YouTube until June 7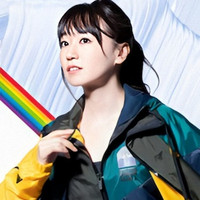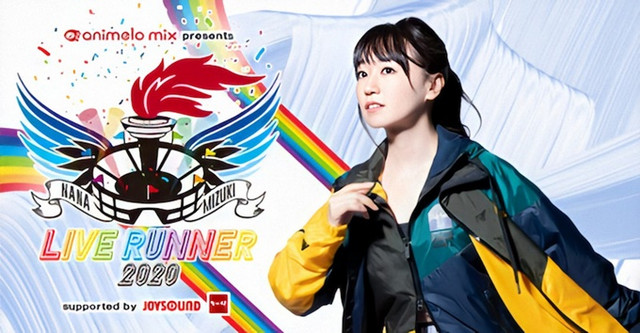 The official website for anime voice actress/singer Nana Mizuki has announced the cancellation of her concert at Nagoya Dome in Aichi Prefecture on August 16, 2020. As a result, all 17 shows of her "NANA MIZUKI LIVE RUNNER 2020" concert tour is officially canceled.
The largest concert tour in her career was originally scheduled to run through 13 cities with 17 shows in Japan from March 28 to August 16, 2020. However, the first 16 of them had been canceled due to the COVID-19 infection by May 11, and its final show is disappeared from the schedule today.
Her official website writes:
"Thank you for your continued support for Nana Mizuki. In light of the recent infection with the new coronavirus, we had proceeded with the preparation for a safe event. However, due to the risk of infection and the guidelines for holding live events announced by the government, it was assumed that it would be difficult to hold a live event that everyone can enjoy with peace of mind, so we have decided to cancel the following show - Nagoya Dome in Aichi on August 16, 2020."
The organizers will work again on the preparation to hold the "NANA MIZUKI LIVE RUNNER" tour for next year onwards.
【NANA PARTY更新】「NANA MIZUKI LIVE RUNNER 2020」8月16日(日)愛知・ナゴヤドーム公演開催中止のお知らせを更新しました。https://t.co/fZe8hOowLk#水樹奈々 #LIVE_RUNNER

— 水樹奈々オフィシャル (@NM_NANAPARTY) May 31, 2020
"NANA MIZUKI LIVE RUNNER 2020" original schedule:
March 28, 2020: Ehime Prefecture Budokan (Ehime)
April 11, 2020: Utsunomiya-City Cultural Hall (Tochigi)
April 12, 2020: Kenshin Kouriyama Culture Center (Fukushima)
April 26, 2020: YCC Prefectural Culture Center (Yamanashi)
May 2&3, 2020: Fukuoka Sunpalace (Fukuoka)
May 9, 2020: Kanazawa Kagekiza (Ishikawa)
May 10, 2020: Aubade Hall (Toyama)
May 16&17, 2020: Pia Arena MM (Kanagawa)
May 30&31, 2020: Xebio Arena Sendai (Miyagi)
June 21, 2020: Yamagin Kenmin Hall (Yamagata)
June 27, 2020: Fukuyama Art Culture Hall (Hiroshima)
July 11&12, 2020: Osaka-jo Hall (Osaka)
August 16, 2020: Nagoya Dome (Aichi)
Key visual: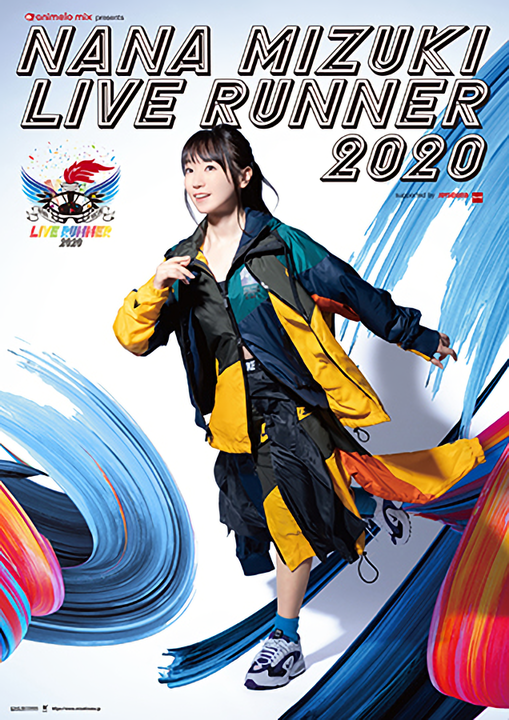 ---
As reported, her "NANA MIZUKI LIVE PARK 2016" concert was posted on her official YouTube channel last night, and it will be available for free until 19:00 on June 7 (JST) / 03:00 on June 7 (PT). The legendary concert was held at Hanshin Koshien Stadium on September 22, 2016 as the first solo concert by a Japanese female singer at the 37,000-capacity stadium.
---
Source: Nana Mizuki official website
copyright © 2020 KING RECORD.CO.,LTD. ALL RIGHTS RESERVED.