Momoiro Clover Z member Kanako Momota is cast as one of the protagonist girls, Reika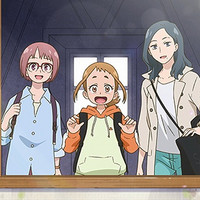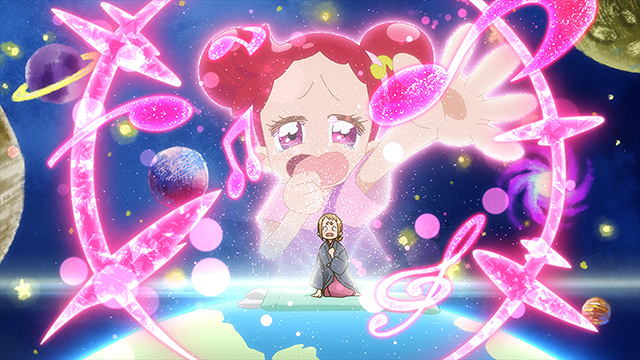 The official website for the 20th-anniversary film for Toei Animation's Ojamojo Doremi series, Majo Minarai wo Sagashite (Looking for Witch Apprentices) / Looking for Magical Doremi, has posted a 60-second trailer to announce its new release date of November 13, 2020. The film was originally set to be released in Japan on May 15, 2020, but has been delayed in light of the spread of COVID-19.
In addition to introducing the voices of the film's three main charcters for the first time, the clip also features "Ojamajo Carnival!," the OP theme song for the first Ojamajo Doremi TV anime aired in 2004.
The all-new feature film is co-directed by the TV anime first season's series director Junichi Sato and Yu Kamatani (ONE PIECE STAMPEDE assistant director). Its story focuses on three women in their twenties: 27-year-old Mire Yoshizuki (office worker who was a returnee), 22-year-old Sora Nagase (university student who wishes to be a teacher), and 20-year-old Reika Kawatani (part-time worker). The three know the magic doesn't exist in reality. But through a journey to visit the places related to the Ojamajo Doremi anime series, they look for their important things that they forgot as growing up as an adult.
24-year-old fashion model/actress Aoi Morikawa voices Mire, while 28-year-old ex-Nogizaka46 member Rena Matsui and 25-year-old Momoiro Clover Z member Kanako Momota are cast as Sora and Reika, respectively.
????#魔女見習いをさがして 情報????
✨公開日が11月13日(金)に決定✨
 そしてドキドキの予告編が解禁❣️#不思議なチカラが湧いたらどーする?

どれみが引き合わせた出会いが
   悩めるヒロインに
ちょっぴり不思議な奇跡を起こす❣️#おジャ魔女どれみ#森川葵 #松井玲奈 #百田夏菜子 pic.twitter.com/oh9p1ls0sM

— 【公式】おジャ魔女どれみ20周年 (@Doremi_staff) August 17, 2020
Main visual: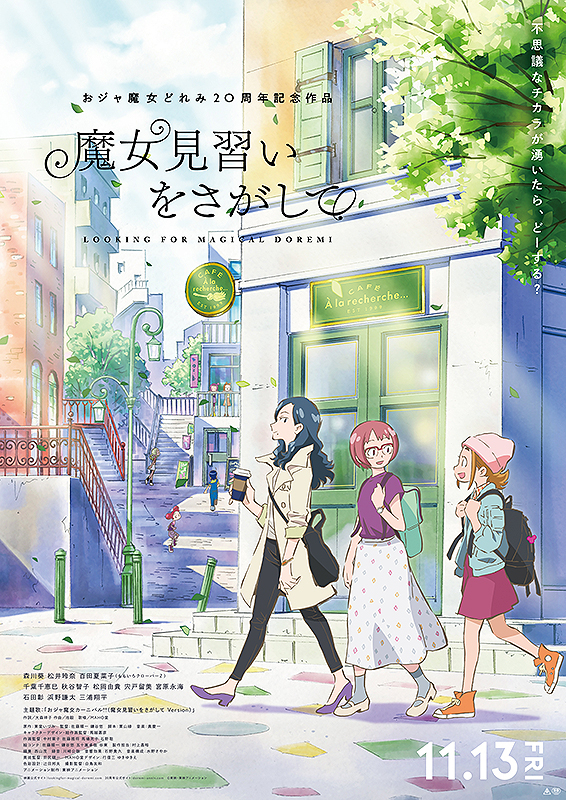 ---
Source: "Minarai Majo wo Sagashite" official website
©Toei, Toei Animation