Takara Tomy and Syn Sophia's co-production idol-themed franchise was launched in July 2010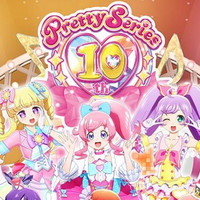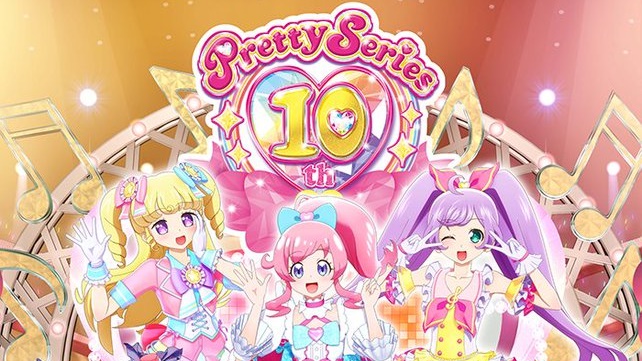 With a memorial illustration featuring the six successive protagonist girls, the official Twitter account for the ongoing TV anime series Kiratto Pri☆Chan has announced that its next 118th episode will be a special episode to commemorate the Pretty series' tenth anniversary.
The Pretty series is an idol-themed arcade game franchise created by Takara Tomy and Syn Sophia, and its first game Pretty Rhythm: Mini Skirt was released in July 2010. Meanwhile, the TV anime inspired by each series has been co-produced by Japan's Tatsunoko Productions and Korea's Dongwoo Animation, and has been aired in Japan since April 2011.
The anime's account said on September 13, "Next week's episode 118 of Kiratto Pri☆Chan is a special episode to celebrate the tenth anniversary of the Pretty series! A lot of 'this' and 'that' from the series are hidden in the episode!"
It also encourages fans to post about what they find in the episode on Twitter with the hashtag #かくれプリティー (Kakure Pretty series wo Sagase! / Let's find the hidden Pretty series!).
Then the account revealed today that the episode will include the special CG live performances by the Pretty series' successive protagonists. The highly-anticipated next 118th episode of Kiratto Pri☆Chan will be aired in Japan at 10:00 am on September 19 (JST).
来週の『キラッとプリ☆チャン』118話はプリティーシリーズ10周年を記念したスペシャル回!作品の中に歴代シリーズのあれこれが隠れています✨
かくれプリティーシリーズを探せ!略して #かくれプリティー で一緒に探していただけるとハピラキです♪よろしくお願いします♡#prichan #プリティー10周年 pic.twitter.com/ZbEjIMD2ip

— アニメ「キラッとプリ☆チャン」公式アカウント (@prichan_PR) September 13, 2020
『キラッとプリ☆チャン』118話「キラッとあつまれ!プリティーオールフレンズだッチュ!」オンエアーまであと6日!
「プリティーシリーズ」10周年を記念して、歴代主人公たちのスペシャルCGライブが登場✨#かくれプリティー も見つけてくださいね♡
キラッとお楽しみに!#prichan #プリティー10周年 pic.twitter.com/Zw2y9fKyaH

— アニメ「キラッとプリ☆チャン」公式アカウント (@prichan_PR) September 14, 2020
---
"Pretty Series" TV anime:
"Pretty Rhythm: Aurora Dream" (51 episodes / April 2011 - March 2012)
"Pretty Rhythm: Dear My Future" (51 episodes / April 2012 - March 2013)
"Pretty Rhythm: Rainbow Live" (51 episodes / April 2013 - March 2014)
"PriPara" (140 episodes / July 2014 - March 2017)
"Idol Time PriPara" (51 episodes / April 2017 - March 2018)
"Kiratto Pri☆Chan" (ongoing / April 2018-)
Key visual for the ongoing third season of Kiratto Pri☆Chan: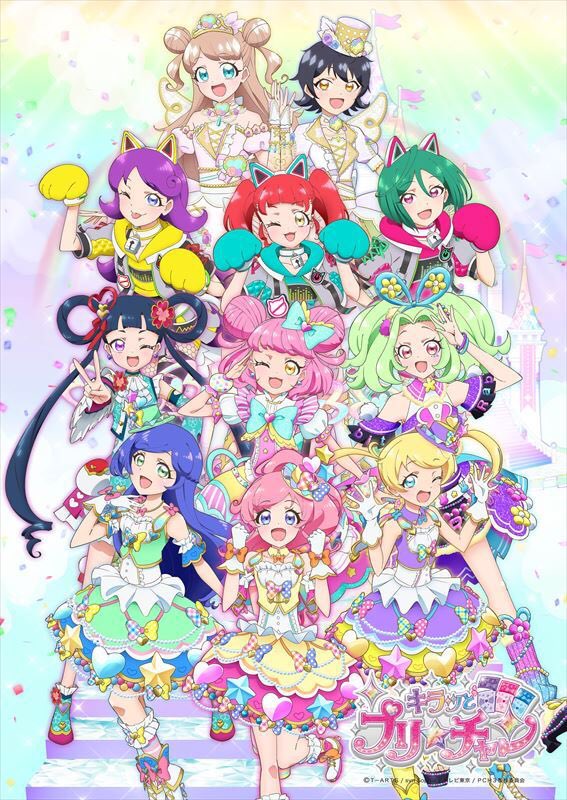 ---
Source: "Kiratto Pri☆Chan" anime official Twitter
© Pretty All Friends 2018